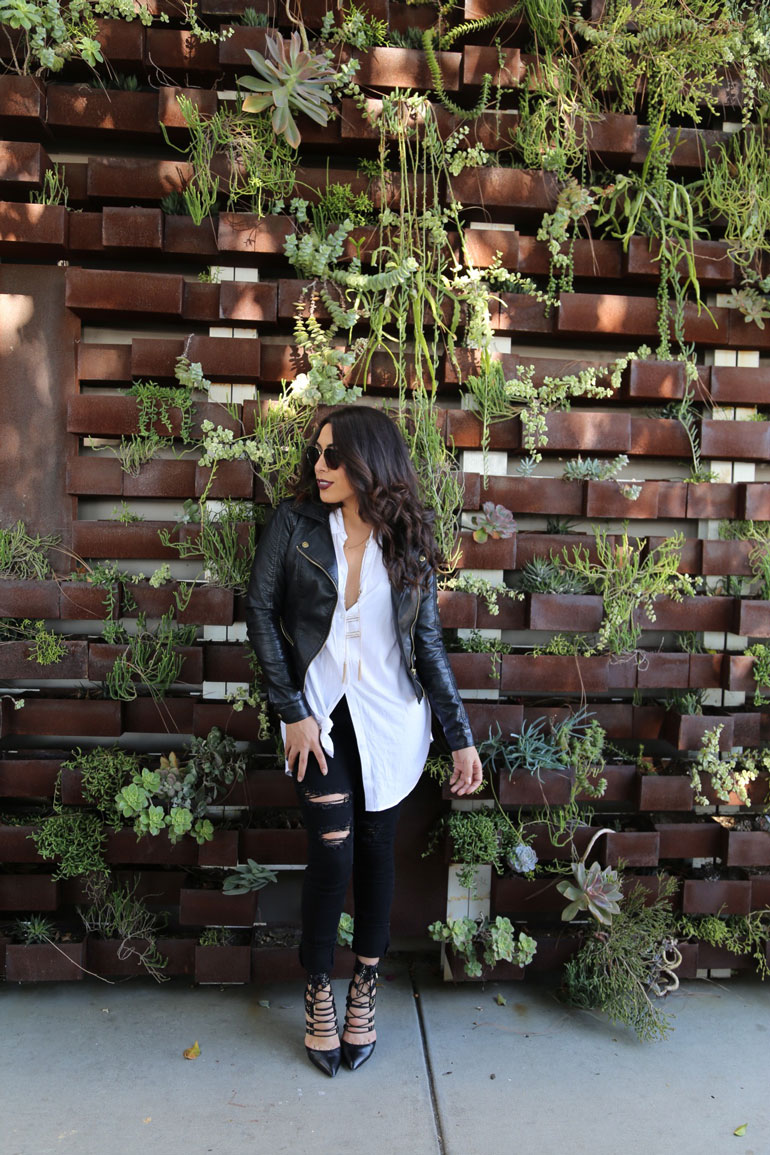 Last week I had the amazing experience to speak at the New Girl Expo. Its an event where different female entrepreneurs come together to collaborate, meet and speak with fellow boss ladies. The variation was anything from a brand boutique, to make up artist and even for the risqué ladies they had a sex shop stand for you! The point of this event is to inspire, inspire your colleagues, and speak your mind on a topic. The category I was speaking for was  "How to maximize your wardrobe". I was extremely passionate about this topic because as I have said before, it is almost impossible for a college student as myself to be able to just go shopping whenever I want. I have to learn to shop smart, focus on buying key pieces in which I will be able to use in several outfits. Over time I learned that it's not about the size of my closet but it's about always looking fabulous and feeling my best in what Im wearing. One day Ill have the means to shop till I drop, that time just isn't now. 😉 An example that I chose to showcase at the event was a $15 button up top\dress worn 2 ways. In my opinion these are the most important questions you should ask yourself when shopping, can you wear this item in several ways and different seasons? If your answer is yes, GET IT! If not, keep looking and find yourself an item that can be!
As for those two cuties next to me, those are two of my bestest gal pals. They've been next to me for the past few years and without a doubt always supporting me in anything I want to do, just as I am with them. They're both talented souls and I love being around fellow females who are doing their own thing and support other women. (Khat & Esther)
Outfit details: I was so tempted to go out and buy myself a brand new outfit for this event. (I wanted to look my best at my first event!!) However, I thought to myself what a hypocrite I would be if Im here talking about maximizing your closet, yet I go and spend money on a new outfit. So instead I searched in my closet and all the items are items Ive worn before, just never in this way. Linked below are similar items for you.
Thank you so much for dropping by! I appreciate you, remember, shop smart.
xox,