Hi Friends!
Here we are, we've made it. I've had my blog (my baby) now for about 2.5 years, unfortunately though juggling my baby, along with school and work has been a struggle Ill admit. Ive brought it up a few times through my writing to keep you all informed when Im not on here for a few weeks. It kills me because writing through my blog has become my outlet and a part of me, so when Im away Im constantly thinking about it. I also always told myself that once I finished school it would be the best day of my life not only because I succeeded in getting a degree in a major that I love, but also I would FINALLY be able to put a bigger chunk of my time into my passion of writing to you all and sharing my travels, coffee shops, clothes, shoes, and life!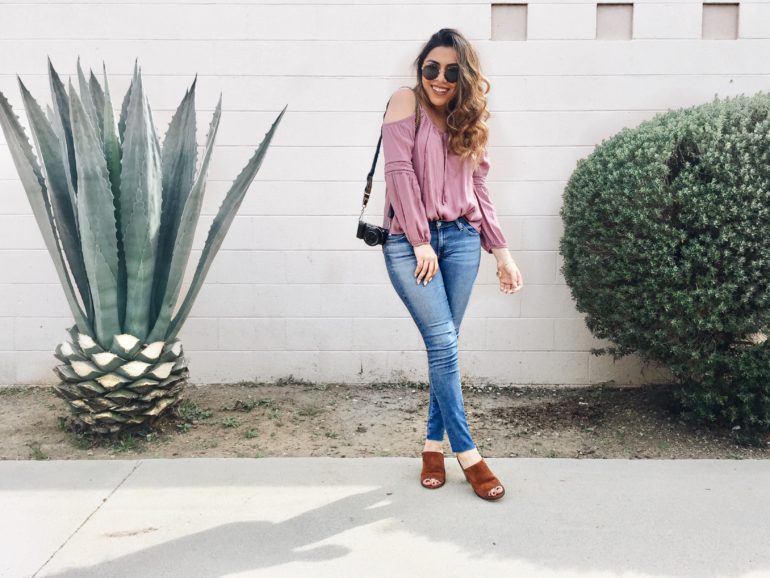 So as I walk into this last week of school I want to share with you my plan of action from here on out. As of right now I want to post on my blog twice a week, on Mondays and Thursdays expect a blog post on here. On Instagram of course Ill be shooting to post on a daily basis and opening up more on my everyday life. Im in a part of my life where I feel confident in who I am, confident in what I'm doing, where my life has led and I want to share it all with you!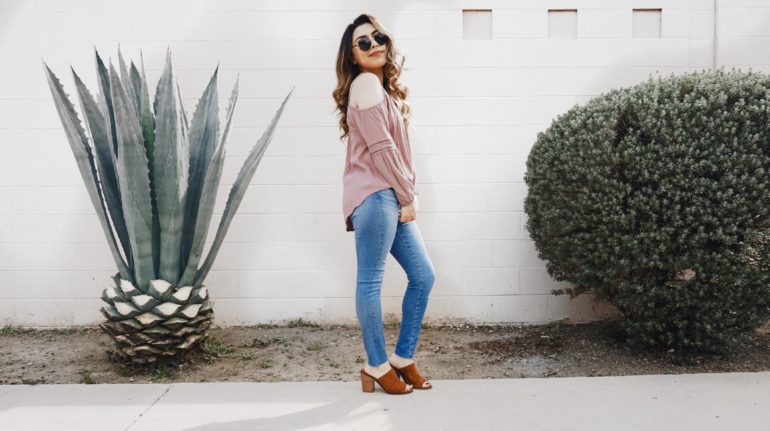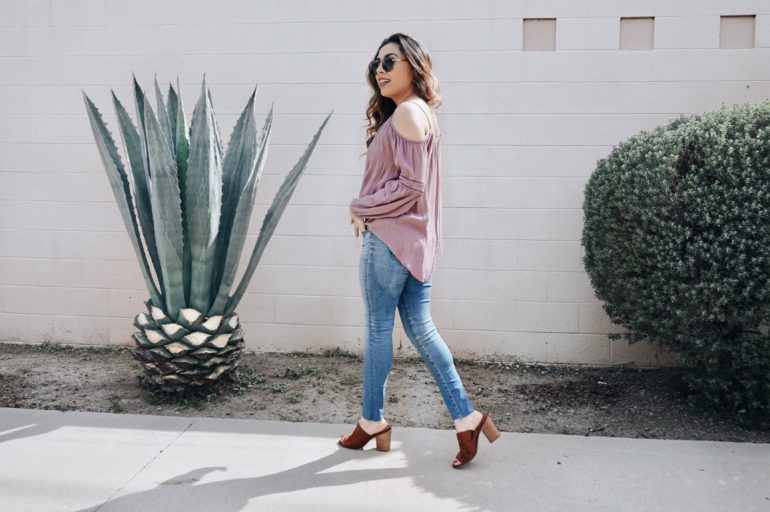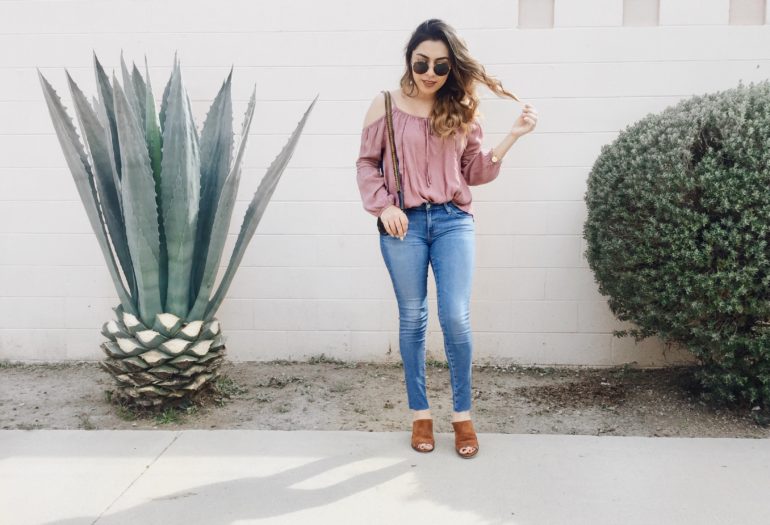 On my Instagram I shared that as a shorty I've always struggled with finding jeans that fit me which sucks because if I could wear jeans everyday I would. (Im either in a sun dress or jeans and a t-shirt) haha. My body is curvy around the hips area and I have short legs so jeans that fit me around the waist are always so long and no I don't want to hem them. *roll eyes.
So when I found these AG jeans that fit my waist perfectly, made my butt look good and were on sale I knew I needed to buy them but again the length was in issue. So this same day before I went out to shoot I grabbed some scissors, crossed my fingers and went chop chop to my jeans. To my surprise I had cut them the perfect amount! ( I did this in a hurry without measuring which I don't recommend haha ) I have a few more pairs that I plan on chopping through and those I will do the right way and make sure to take you along with me step by step! The distressed ripped look is all that you see on bloggers and at the department stores so don't worry if you have a few threads hanging out at the bottom, thats whats "in" 😉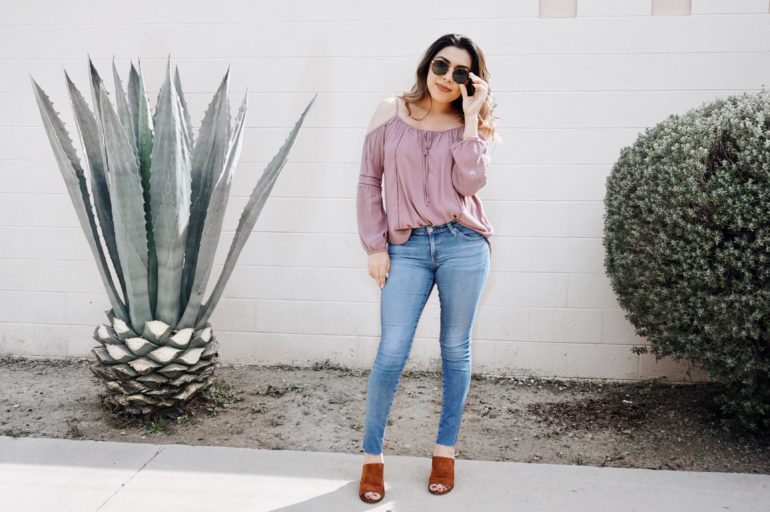 I paired the jeans with a lavender cold shoulder top, with lace detailing around the sleeve and my Steve Madden mules both from the Nordstrom Rack. The top was a little long for my liking so I went ahead and tucked in the front just so that I don't look so boxy. (An easy hack for all those long tops)
As always I can't wait to continue to share posts with you, wish me luck on this last week finals and I will talk to you all on Thursday okay? Enjoy your week!
xox,