Todays post is a little different, but I want to talk about Tiffany Haddish & her monologue on SNL. Now if you haven't seen it, watch it here. I usually never touch upon pop culture or the media in my blog, but to continue on the streak of me wanting to be more myself I figured Id share my thoughts. For one thing, was it just me or did you feel super confident & hyped after watching that? Like it made me proud to be a woman, and I definitely told myself "hell ya" a few times while watching. Now yea maybe she went a little overboard on a few parts but her point was made & it just really hit home for me. I work in the fashion industry, I went to a fashion school, my favorite hobby is shopping & on my days off I work on my fashion blog. Soo, Im pretty much surrounded by fashion every single day & thats just how I love it. With all this though hides a lot of judgement from those around you. Thats the not fun part, don't you agree? Even if you're not as obsessed with the industry as I am, I bet you struggle from the same things I do. Constantly looking at your closet & thinking "I have nothing to wear", as piles of clothes are all over the floor. How about trying to keep track of what you've worn to work so that you don't wear the same things twice, or like Tiffany pointed out, spending money on a gorgeous dress for an event yet knowing you're only going to wear it once?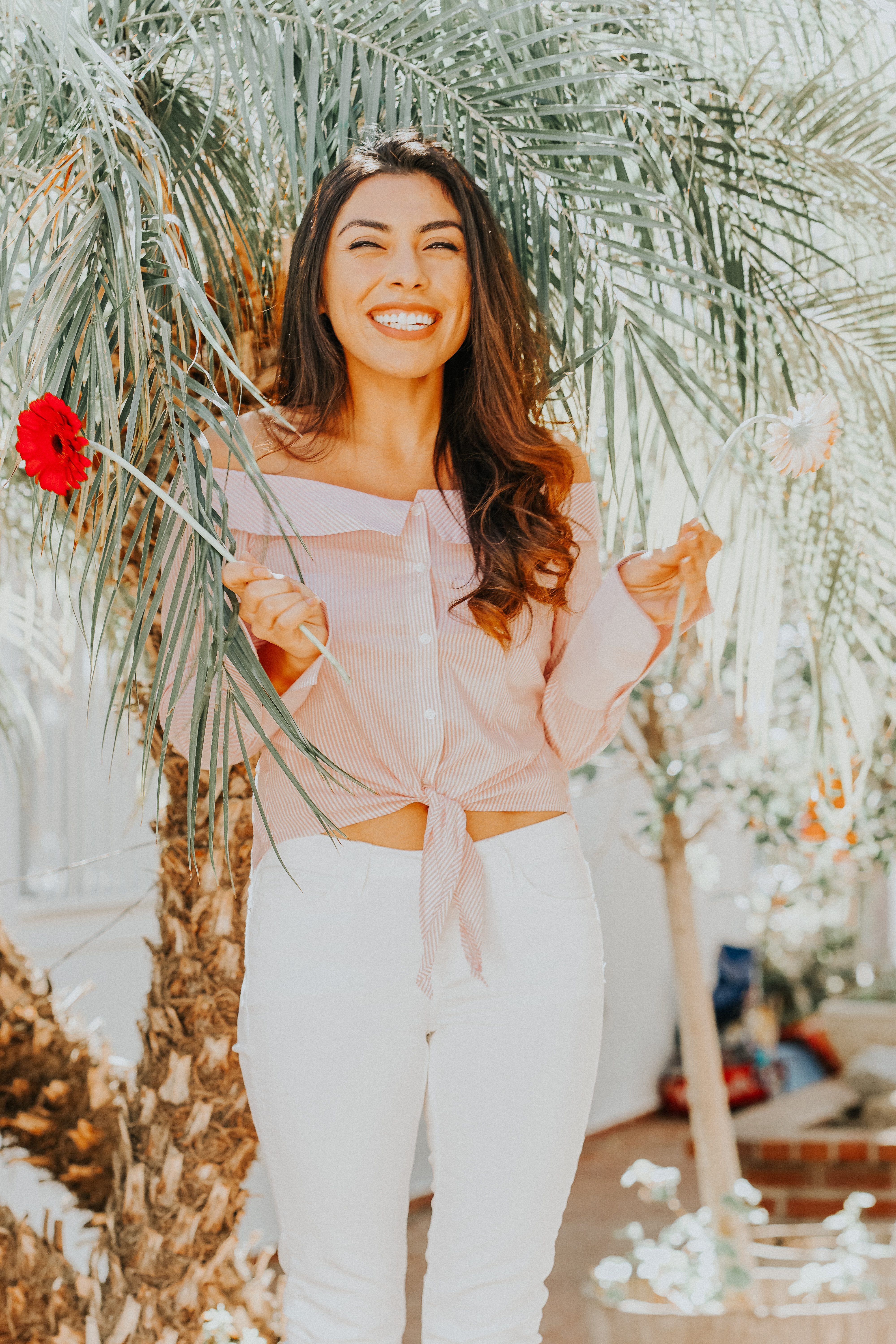 I find myself buying more and more and now Im getting to a point where my closet is getting fuller and fuller yet Im freaking out everyday because Ive already worn everything on Instagram. I want to keep your attention so that means new clothes constantly right…..? NO! This idea needs to get out of my head, & out of all of ours. But were not always the innocent ones, Im guilty of catching myself being judgey of others as well. But I got an idea…I am challenging myself and you, to see if you can pick one item in your closet & style it three different ways this week. What do you think?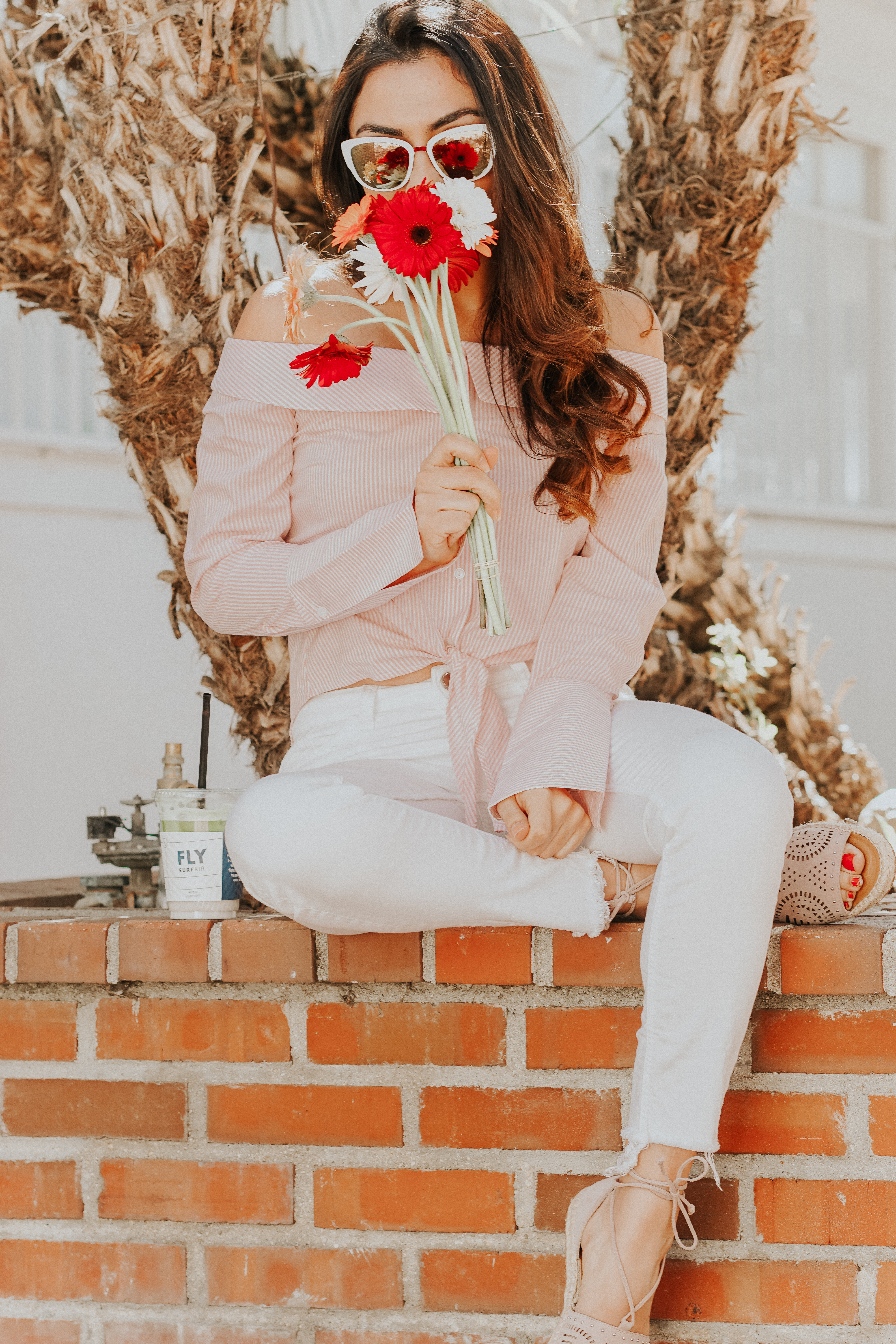 I haven't decided what item Im gonna pick but I will decide by tomorrow morning & share with you what I picked on my InstaStories. This could be really fun if you think about it. What if we started this trend, and we start sharing with others around us. Its truly a win-win for everyone. An I hope that you decide to play along, otherwise you'll just be watching me me trying it out myself haha.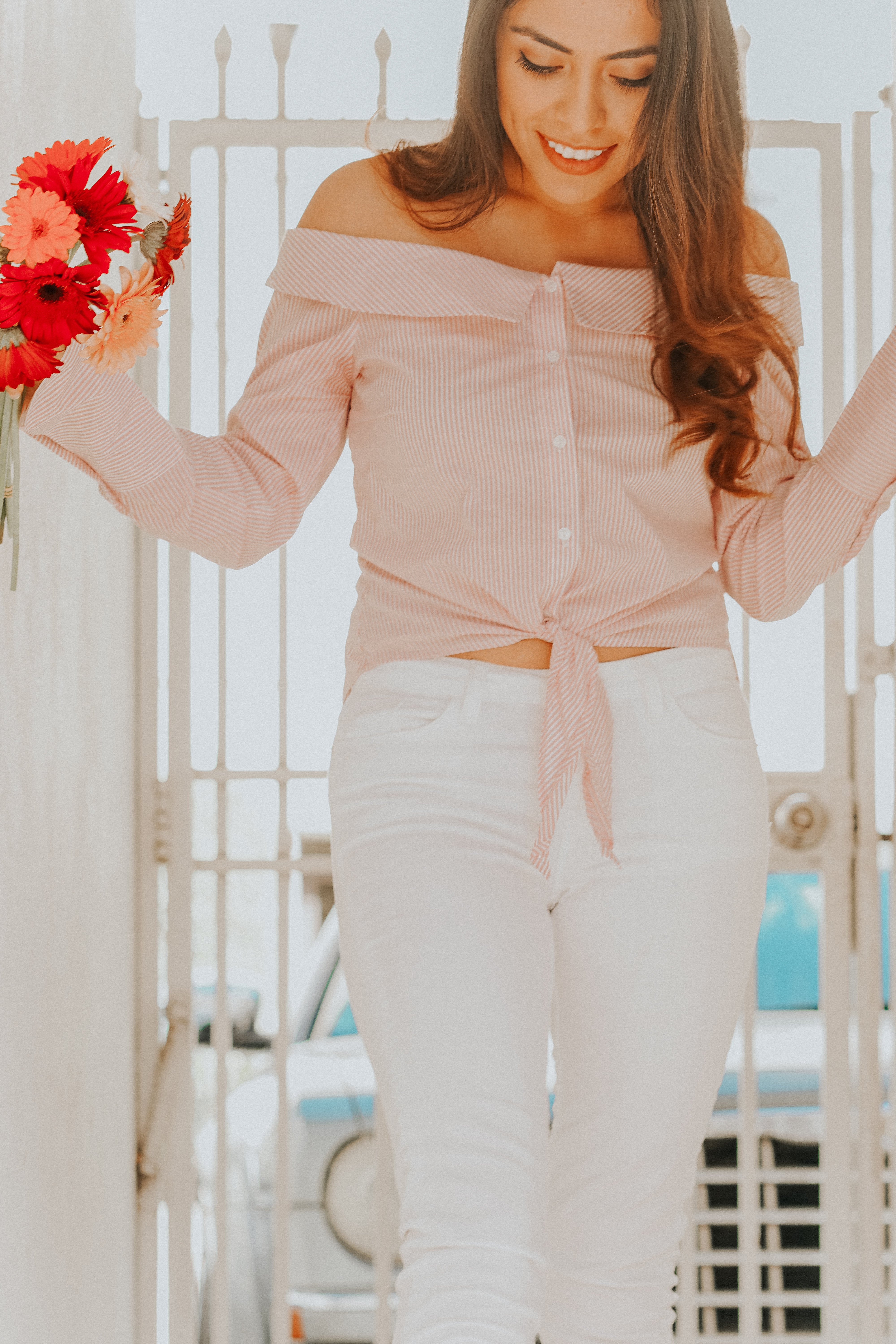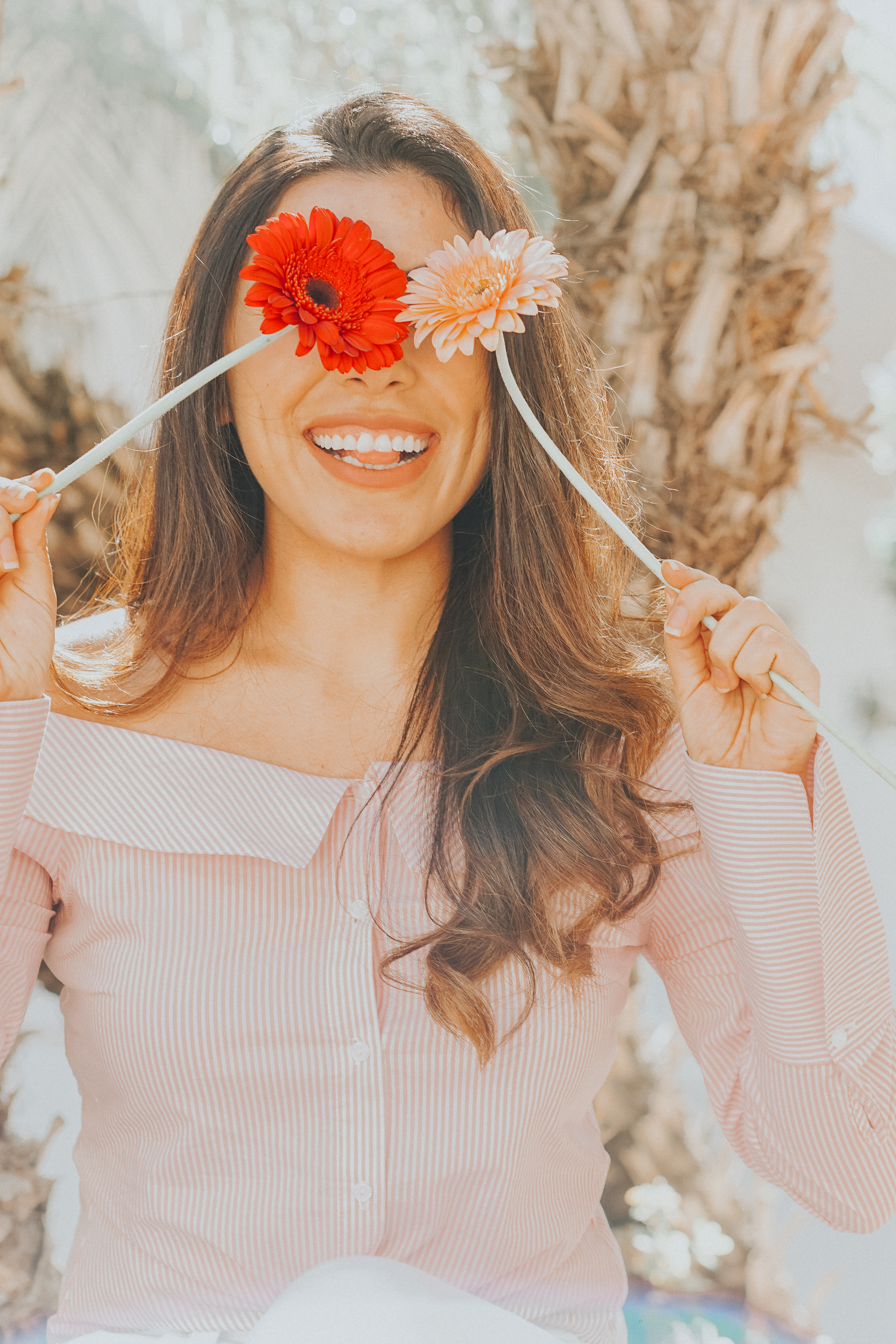 Okay so before I say bye Ill mention my outfit here It is all head to toe Nordstrom Rack, they were just lucky finds because I couldn't find any of them online anymore. But I dint want you to leave here empty handed so I scouted some of the best similar finds. Enjoy! 🙂
Exact Sandals (ONLY $20)
Denim (Have these & LOVE)
xox,