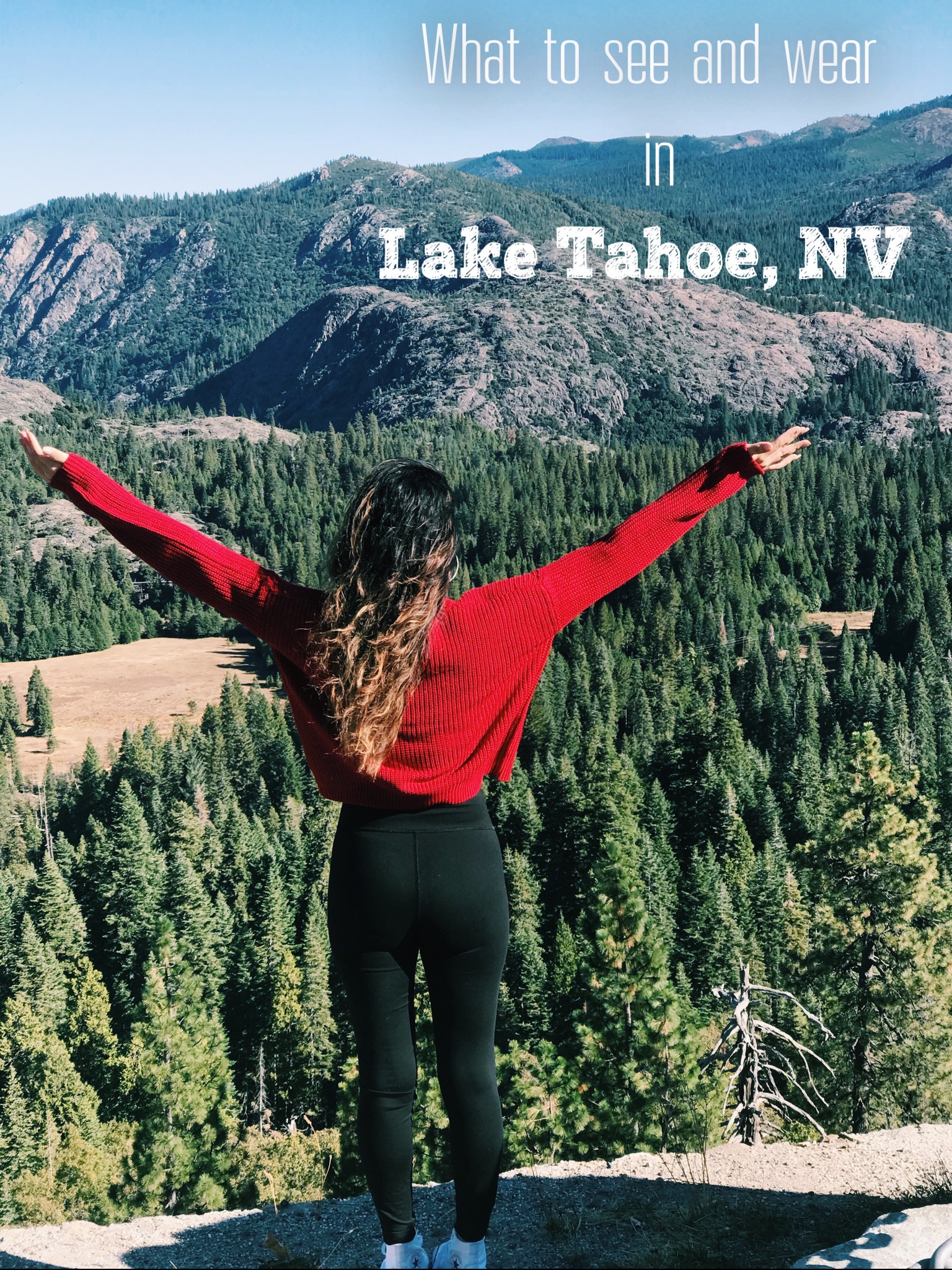 This is my third year coming out to Lake Tahoe in the fall and each time I leave thinking "it just doesn't get any better", yet each year it just does! This is by far one of my favorite places I have ever been to and for that reason I wanted to share with YOU on just some of my favorite pit-stops & what to wear along the way. Now if you're anything like me, you live for cold weather! If I could I would chase winter/fall all year long haha! During this month (October) it was about 40 degrees in the morning and the highest it got was around 60 degrees. So you ready? Okay lets start off our road trip!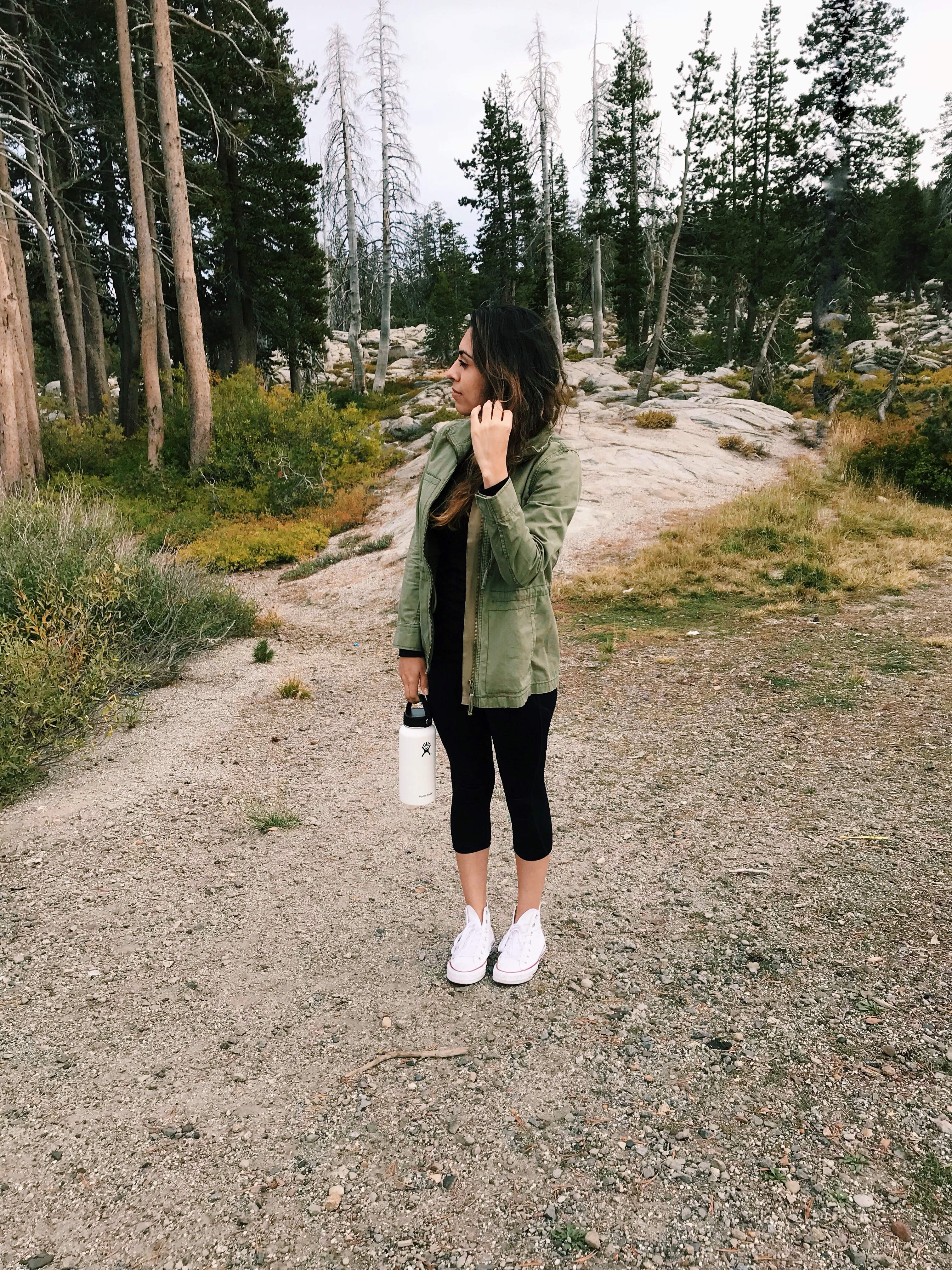 When we left LA it was early, it was dark but I was ready for this 8 hour road trip ahead of us! I chose comfort at it's finest as we all would want to dress for a long road trip. Nike leggings, a long sleeve thermal, my chucks, and one of my favorite utility jackets is what I went for. Hours later we made it, you start seeing the pine trees peeking out in front of you, the mountains growing in height, the air getting crispier and the smell of wood all around you. *Insert heart eye emoji here! This trip we were so very lucky to be staying at a friends cabin, snuggled up right in front of the lake, the little town was called Dollar Point. Driving in it was almost sunset and its just one of those views where you're like "Wow, God is so good to have created this for us". But don't take my word for it, see for yourself!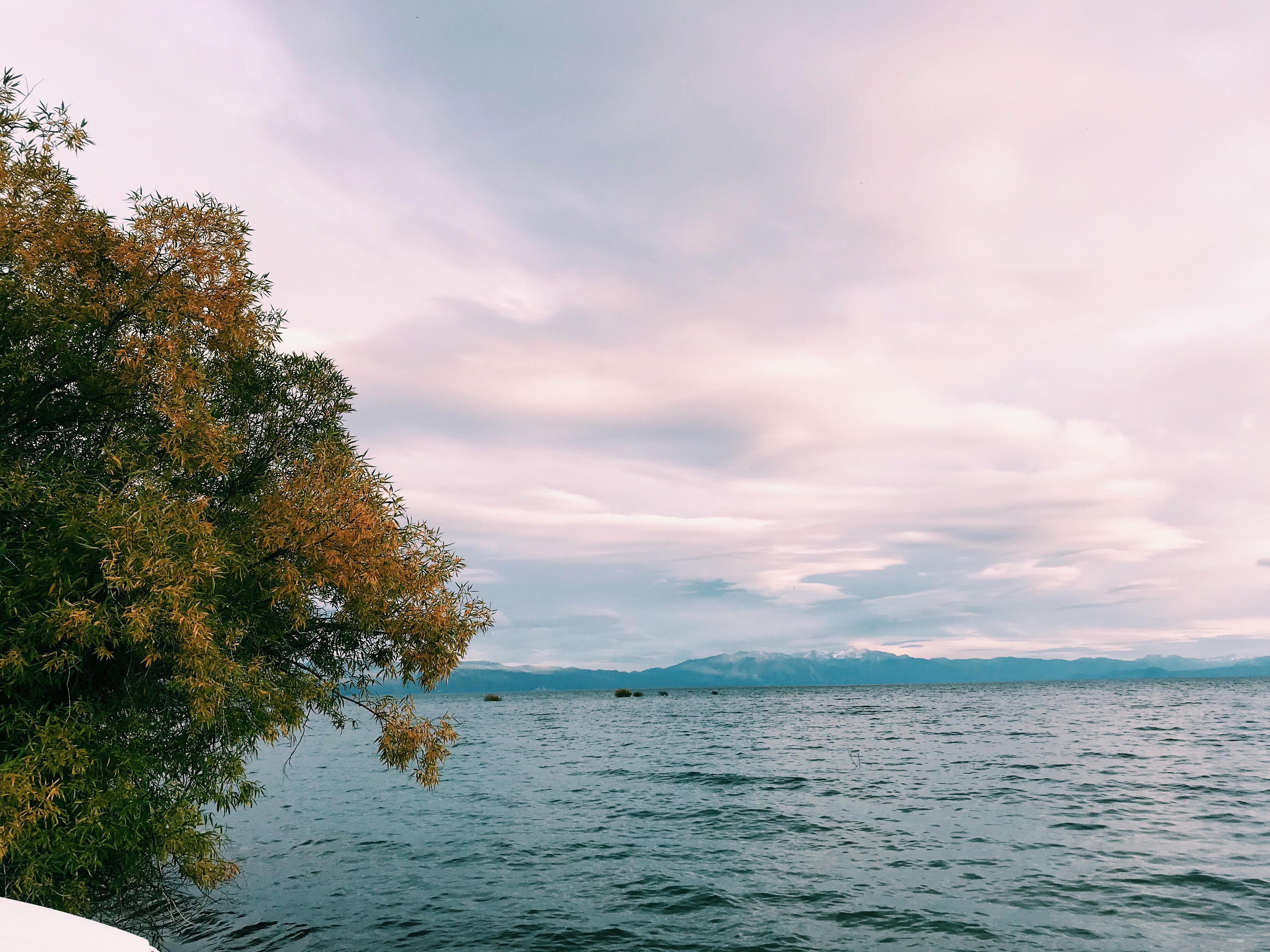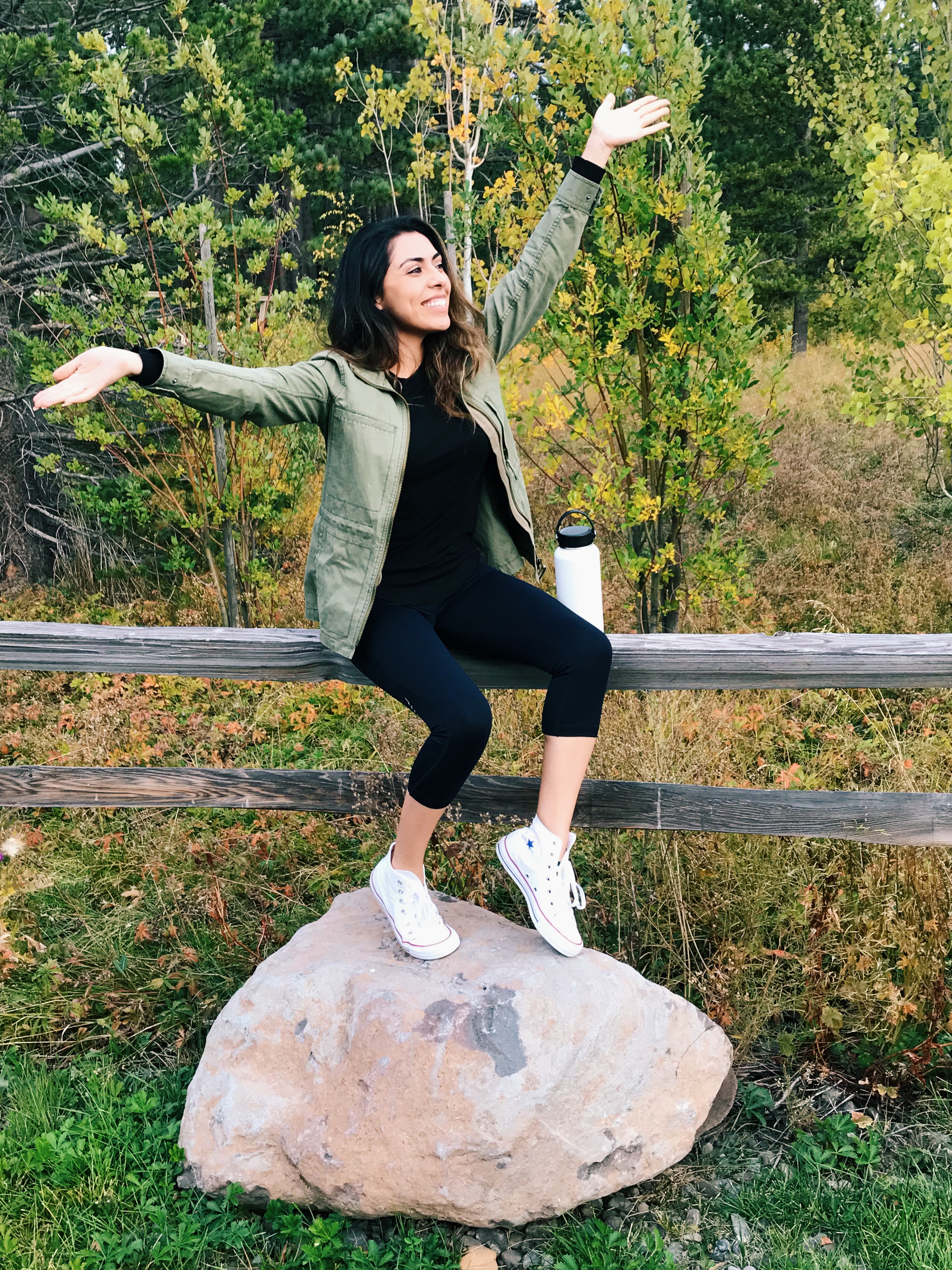 WE MADE IT! And clearly I was very happy about it!! Also, you may notice I have my ginormous thermos with me pictured in both photos and that's because firstly, it was national coffee day, and secondly I just got this recently and was amazed at how my coffee was kept hot the entire trip! haha! First day was exhausting so we decided to stay local, grab a bottle of wine and catch up with our friend and plan out the next few days ahead of us! My jacket is the Madewell one, I bought it last year and is still one of my favorites, it's one of those you know you'll have for many years to come so think of it as an investment 😉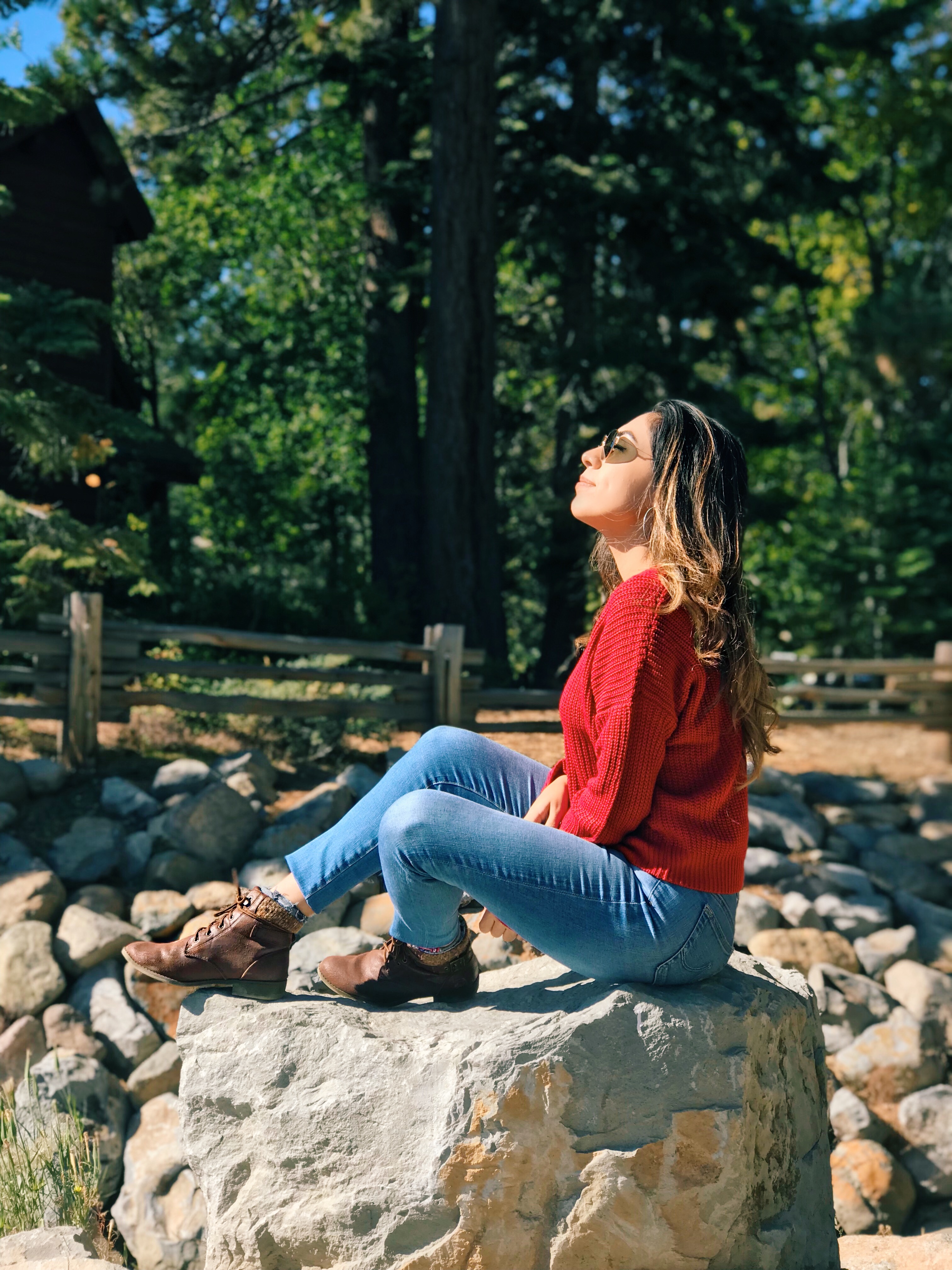 The next day we woke up to a glorious day weather wise. It was a perfect 50 degrees but the sun came out to play so the warmth made the day more enjoyable. Since I knew we were going to be walking a lot I wore my chunky sweater, with some comfy denim and boots. We explored Tahoe City, where we ate, shopped, and had a few cocktails all the while being right across the lake. What else could you ask for? Two of my favorite places we stopped at was RosiesCafe, and Tahoe Mountain Brewery for all my beer lovers! The food, drinks and people there all made you feel like you were at home! Every few hours wed walk towards the lake, sit on a rock and just enjoy the view. It sounds corny, but Lake Tahoe is one of those places where you want to put away all electronics, you want to enjoy your time with the people you're with and you're truly trying to absorb it all in. It's just a happiness, I cant explain. Can you tell Im a mountain girl at heart? haha!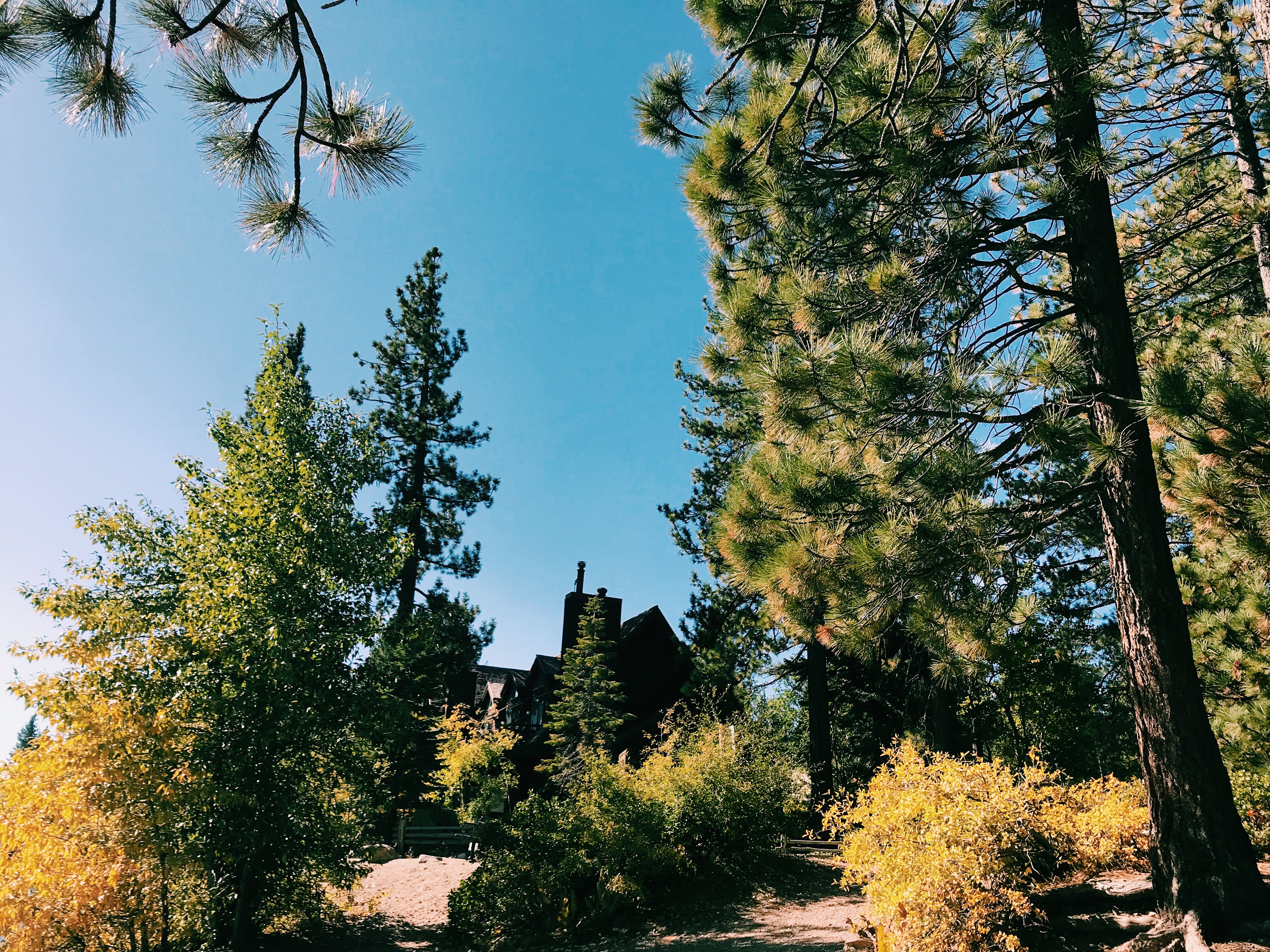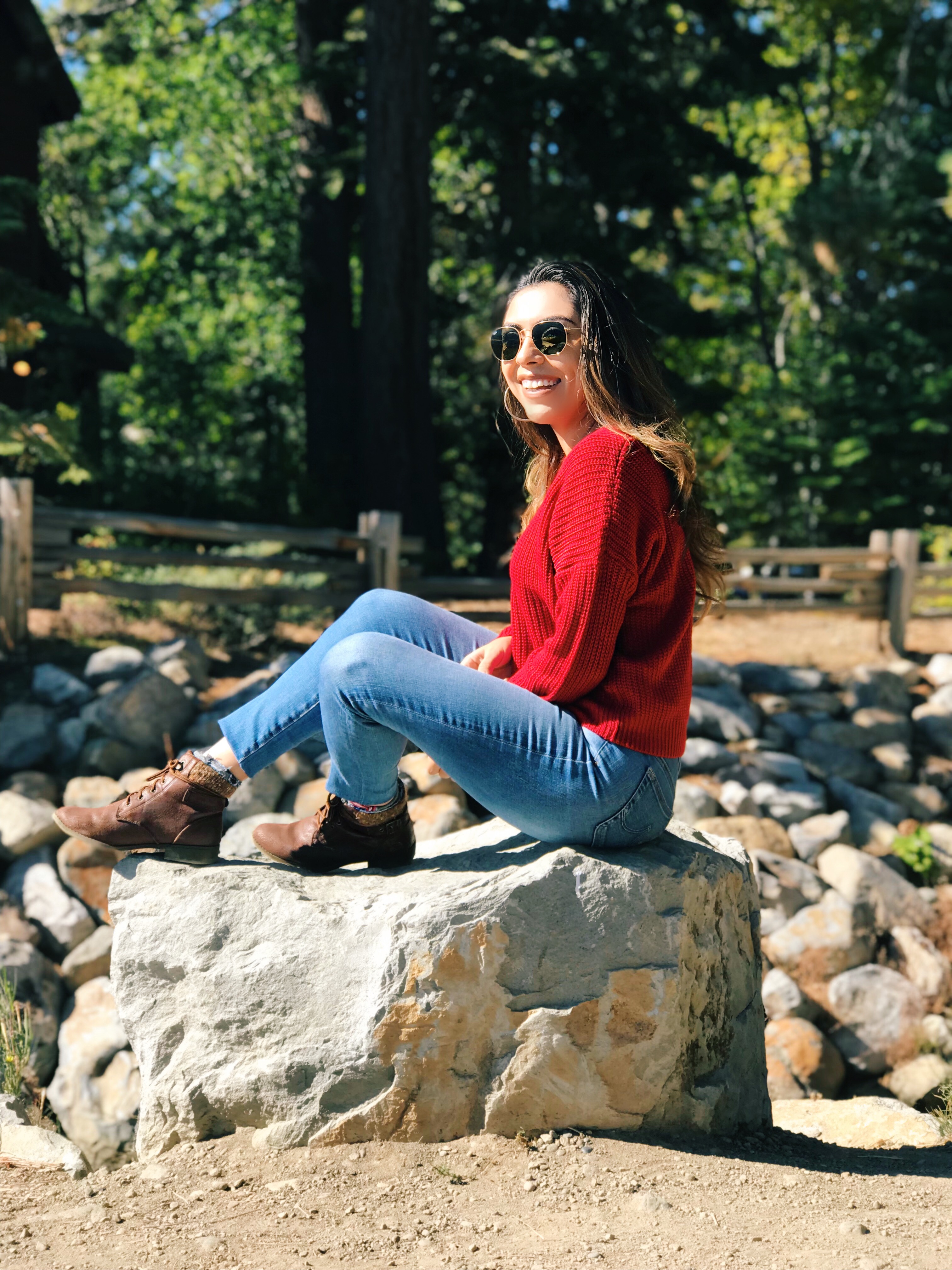 I absolutely loved my red sweater so much that I wore it twice on this trip, oops! Haha but it was just so comfy, not itchy and it was just so cozy, plus for the price? C'mon how could I not love it. my jeans are AG and I must say they were a bit steep on the price but they truly are the comfiest denim I own, they make your booty pop, and they're a soft denim so you can wear them all day. However for all my girls who just can't drop that much on denim I linked some of my other favorites for you! 🙂 Boots are from two years ago, I bought them in Big Bear from a small boutique but again, I linked similar faves for you too!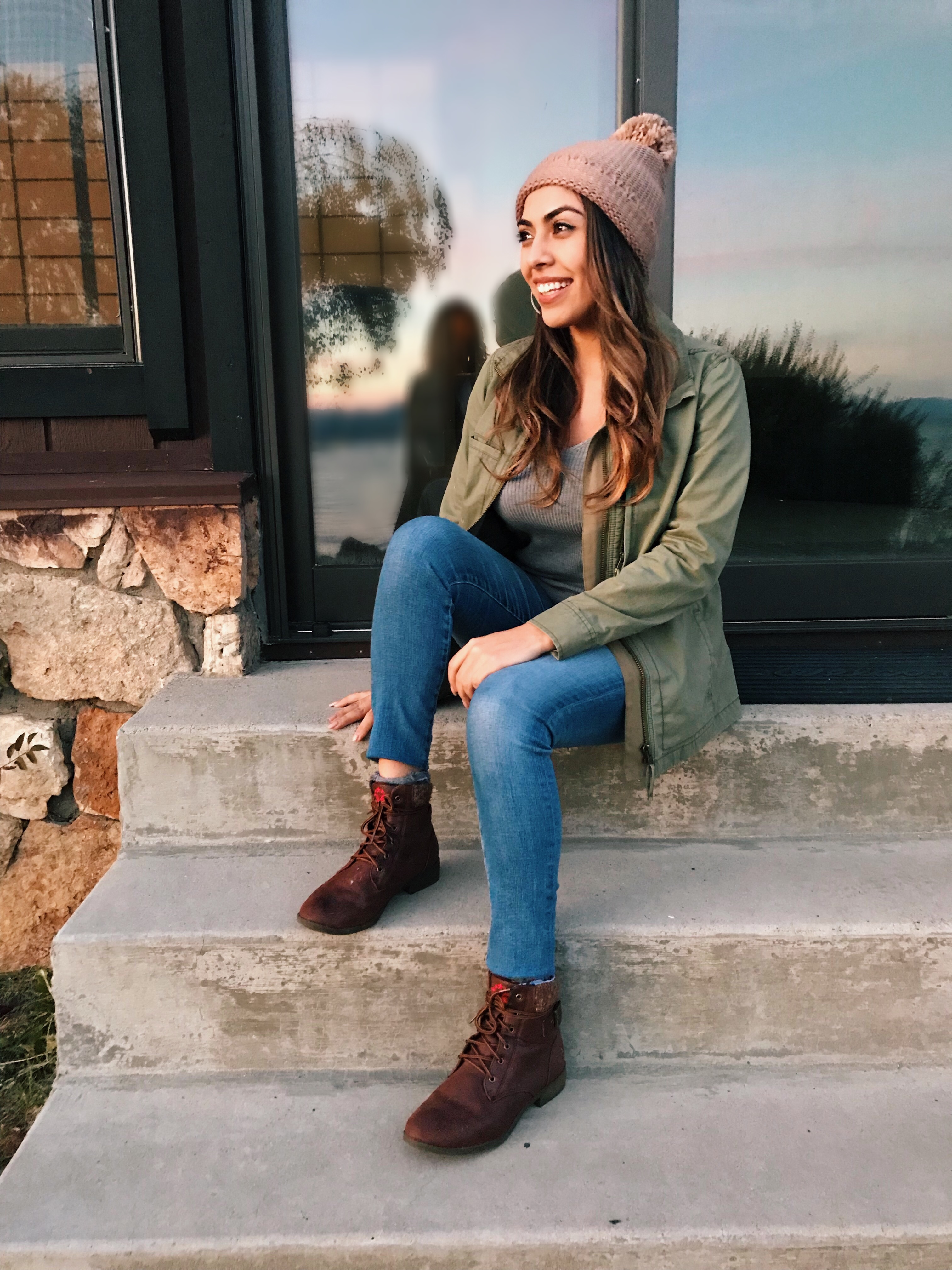 And just like that, our 2 day getaway was done with. The main reason I come out here is because my brother is a beast in which he races in the Spartan Race every year, so our third day was spent supporting him. Still, whether I'm out here for 2 days or a week I enjoy every second I have. So if you plan on coming to visit, make sure to stop by the towns Truckee, and Squaw Valley as well. You'll receive that tranquil small town feel that we don't get out in LA. I hope you enjoyed this post, Im playing around and making each one a little different to see which one you all respond most to, so if you enjoyed it let me know in the comment box below and as always I appreciate you stopping by! Until next time friends! <3
xox,