Last October, I realized that blogging simply wasn't enough for me anymore. I wanted to do more, I wanted to connect with women on a deeper level and meet these women that I was bonding with online. For 3 months I reached out to women I was following online and asked if they would want to get together. I would choose different locations in LA and we would get together to have girl talk and take pictures. It was truly the highlight of my month, and I knew that I wanted to keep it going coming into the new year. I felt a strong fire in me grow to really make this happen, I wanted to grow my meetups, I wanted to reach more people…but I couldn't do it alone. I knew that I needed a partner, but if I was going to take this seriously I couldn't just go with anyone, it needed to be the right fit. So honestly, I prayed for it, I prayed that if this idea that I had in my head was meant to be, that I would receive a sign that truly would make it happen.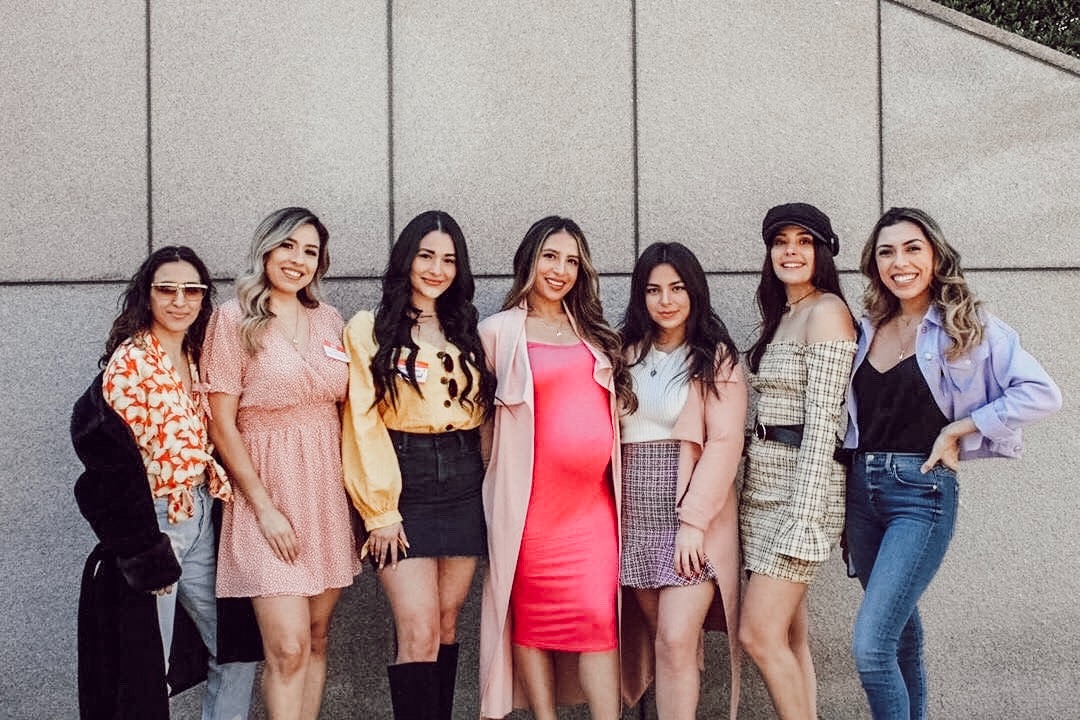 In January, I was approached by Liz who mentioned to me that her and a group of girls were coming together to host monthly meetups. I had previously met Genesis, Mayra and Debby from my own meetups and something about the idea of the 7 of us coming together to really make this happen gave me a really good feeling.
So I followed my heart and said, let's do this!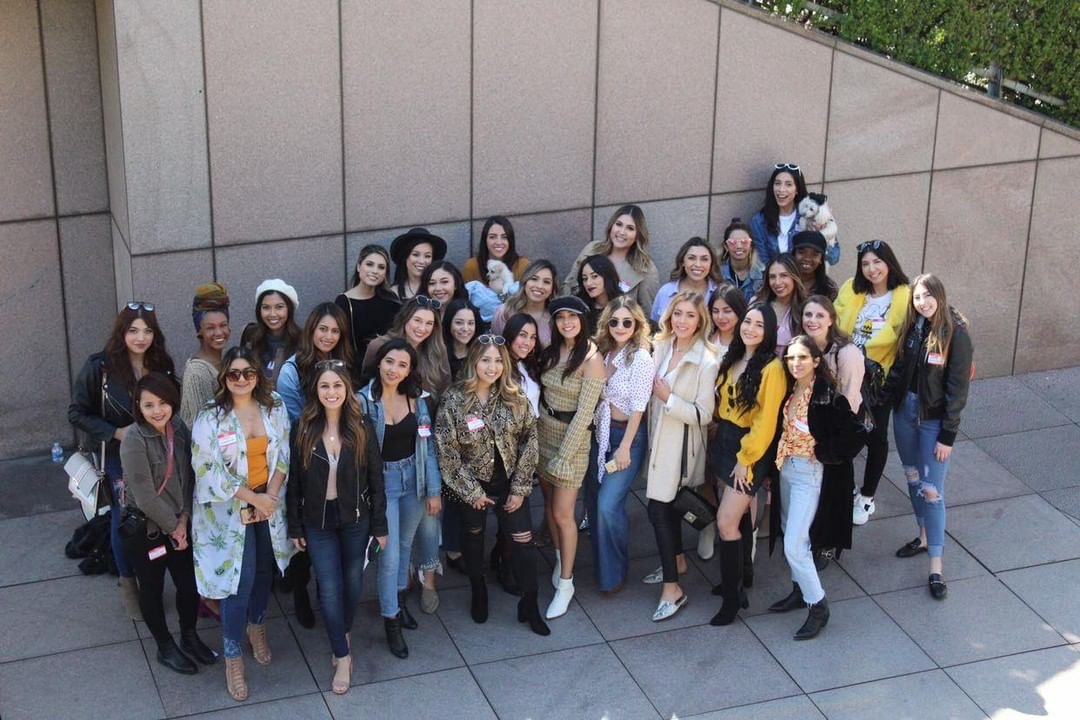 Our first meet up was a "rough draft" so to speak. We made it simple, we invited all who wanted to come to a spot in LA and we all got together to get to know one another and split up into groups to take pictures. All together we were 32 ladies and 2 pups, we played ice breaker games and realized that although we had never met, we all had so many similarities. But at the end of the day we brought strangers together, and made them all feel welcome, that's when we realized that that was our ultimate mission.
After that, the 7 of us knew we wanted to kick this into high gear and so we decided on hosting our first SIP N SHOP at Haute Mess Boutique.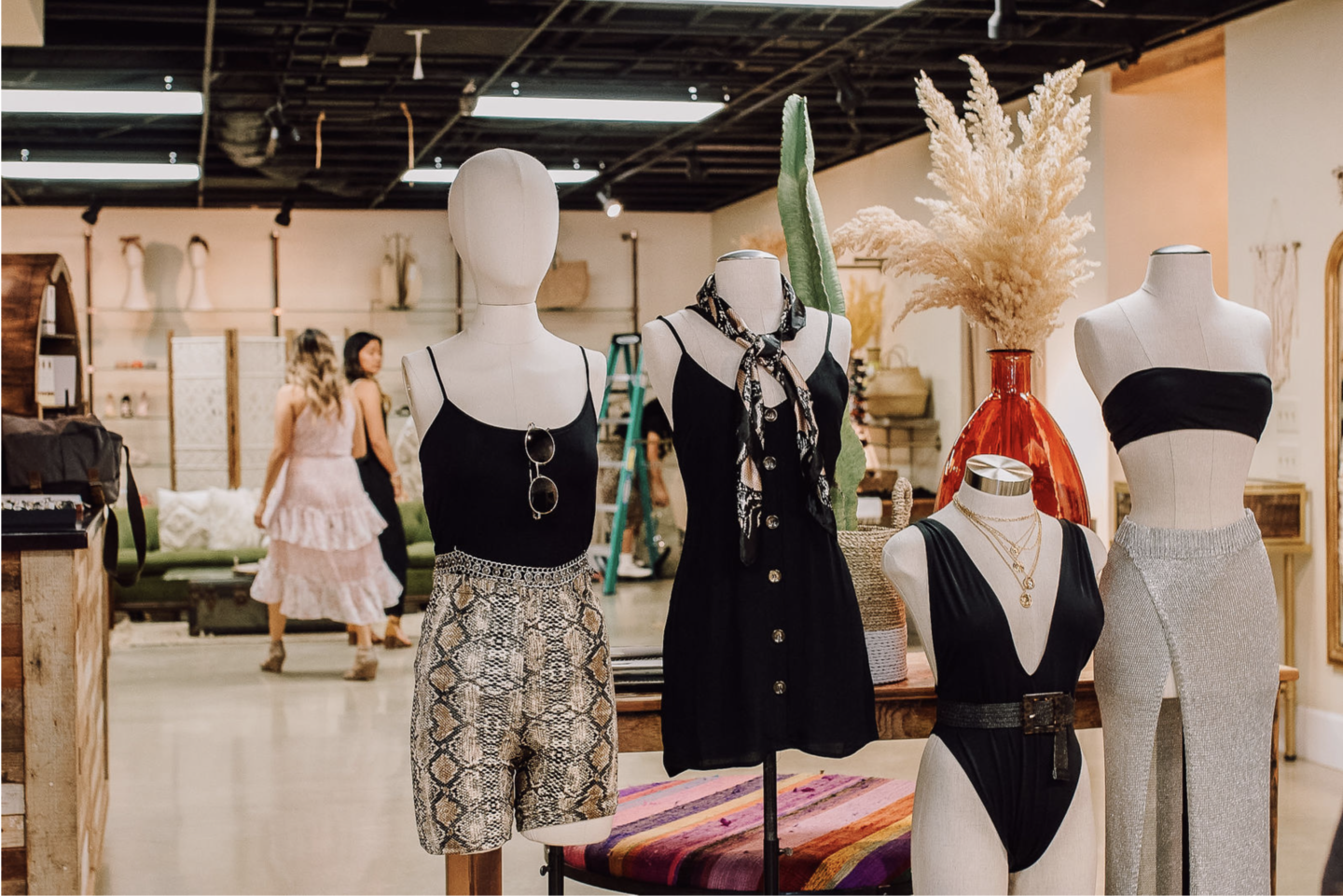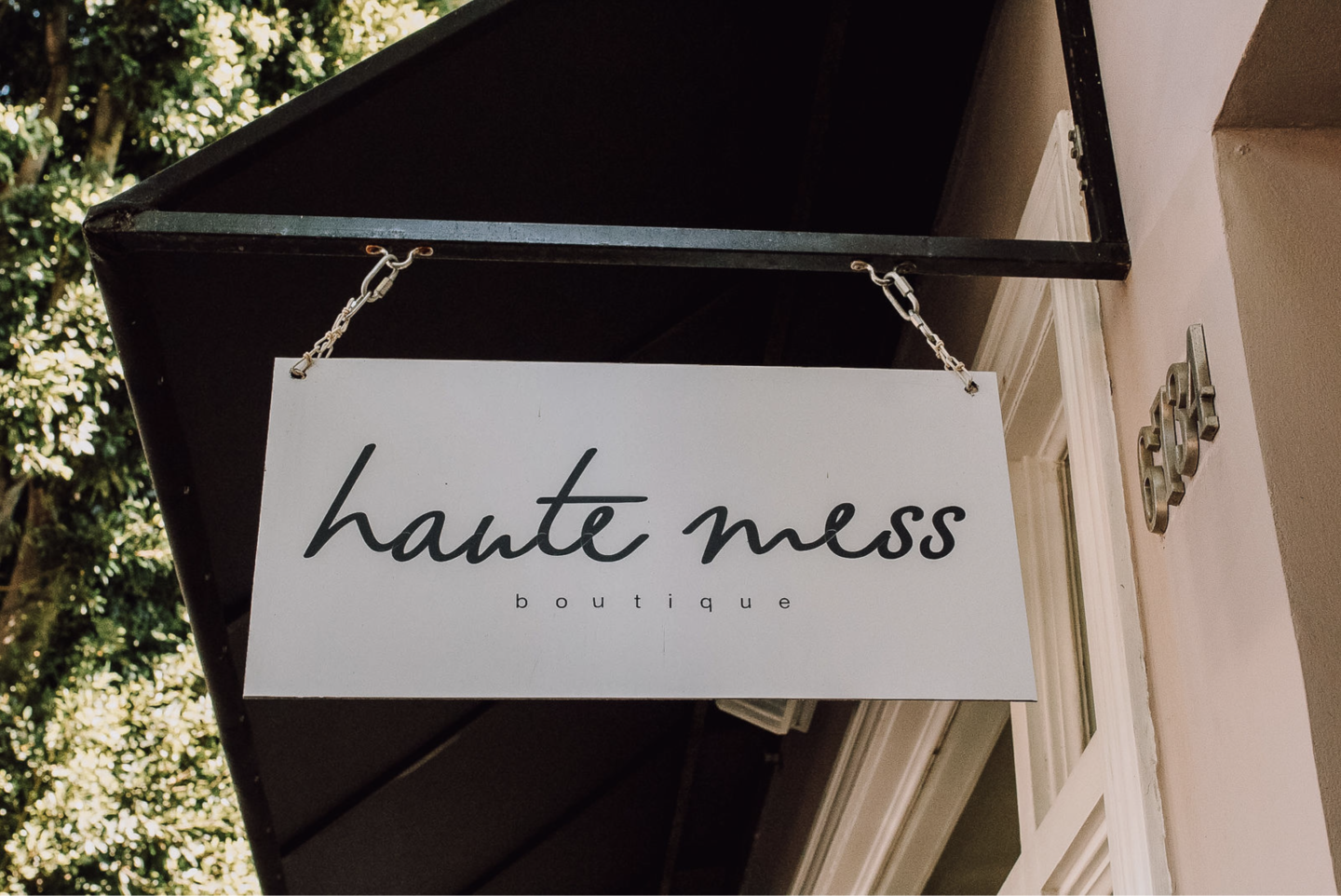 We wanted those who came to have a place where they can sip, eat, shop, and come together to listen to a panel of amazing ladies in the industry.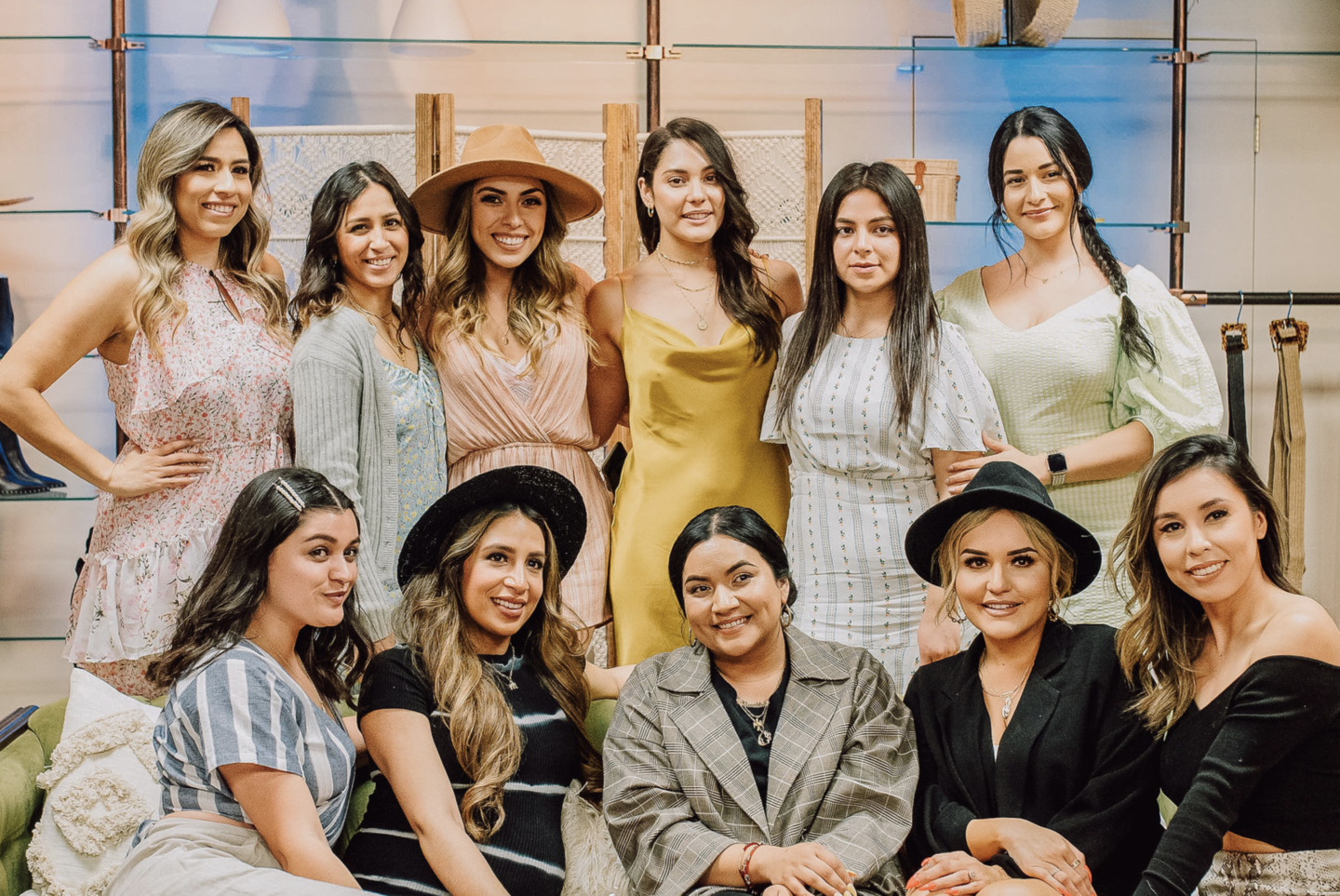 This event turned out to be more than what we could've imagined. It was a full house, we had music and you could truly feel the good vibes flowing through the store.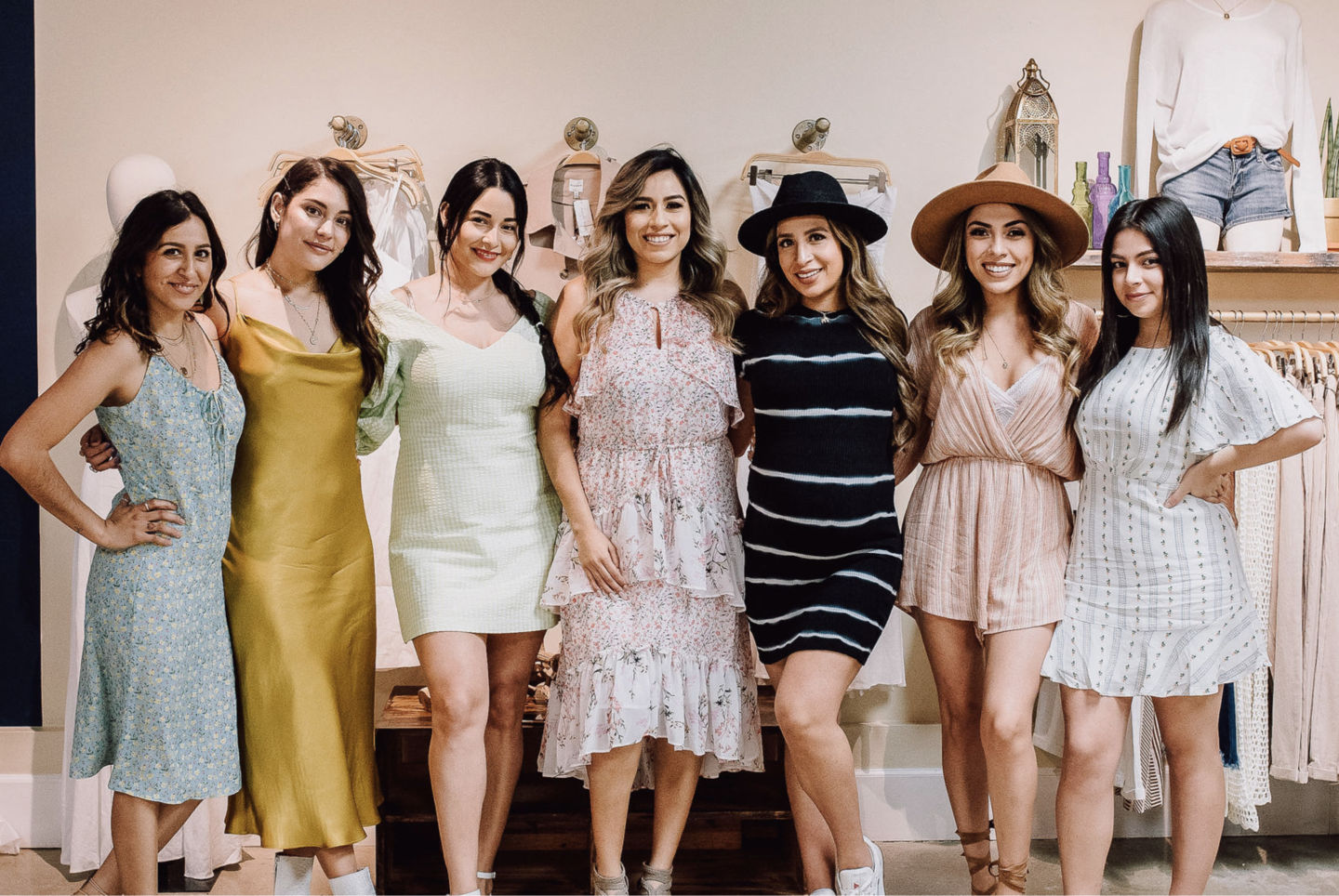 I truly believe that this group came together for a reason. When we get together, you would think we've known each other for years and not just a few months. I wanted to introduce the girls to you, and I tagged their Instagram pages on their names. If you're not already following them, you really should. We have Rosie who is the queen of vintage finds, a cool mom, and a boss babe of her own online boutique. Liz is ultimately the one that brought us all together, she's super knowledgable in the industry and truly loves helping other women grow. Oh and she's also a mama to be! Yay! Genesis is a gorgeous new mama who simply radiates confidence and positive vibes. She has a sporty yet girly style that I just adore! Mayra has a classic yet vintage style but she will truly be your #1 cheerleader. In the little time I've known her she has pushed me and motivated me so much!

I connected with Debby from the first day I met her. She has killer style, great taste in music and is honestly a babe all around. Madelyn radiates a kindness that is addicting, she loves sharing beauty & style tips but one of my favorite things about her are her poems.
All things happen for a reason, I know that for a fact. I'm excited to see where our group will go from here, and if we stick together we will be able to form a strong community of women in LA.
Follow our Instagram to attend our next event, I'd love to meet you! 🙂
xox,