Hi Babes!

Gosh, it's been a while since I've been on here but it sure does feel good to be back! When it comes to my closet I have slowly been taking out items I don't need or use anymore. (I usually try and sell my items on Poshmark or donate to my local Goodwill.) My ultimate goal is to fill my closet with staple essentials that I can see myself wearing years from now. This has been a slow process because I can't go out and by a new wardrobe right away, instead I have been allowing myself to splurge on 1 or 2 items per month. You read that right, that's it. Starting in January I challenged myself to stop shopping so much fast fashion, and instead find fun and new ways to restyle the items I have and the new items I slowly start adding in.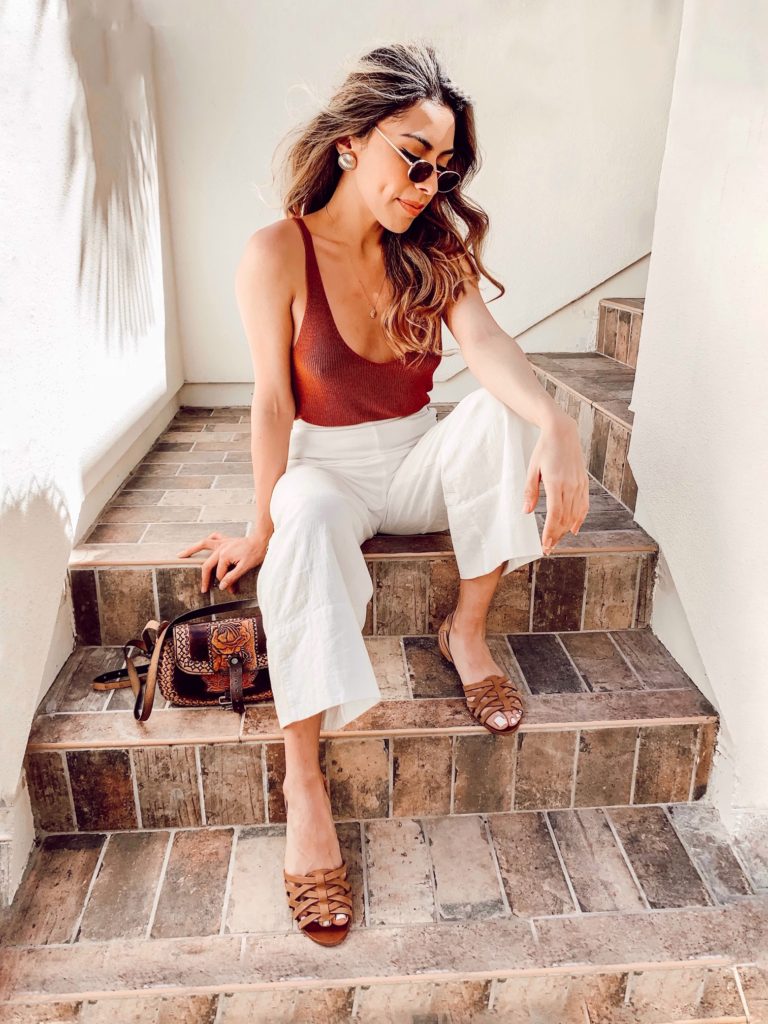 Last Fall I splurged on a gorgeous Reformation leopard midi skirt. I can't even tell you how many times I've worn it! If you look on my Instagram, you'll see me wearing it several times *hehe. Spring rolled around, and I saw these white linen culottes at Nordstrom. They were a little pricey, but I knew I would get the use out of them, and I was right. 🙂
First, I wore them for a Sunday brunch with my girlfriend, I wore vintage glasses and earrings, a ribbed tank and flat sandals.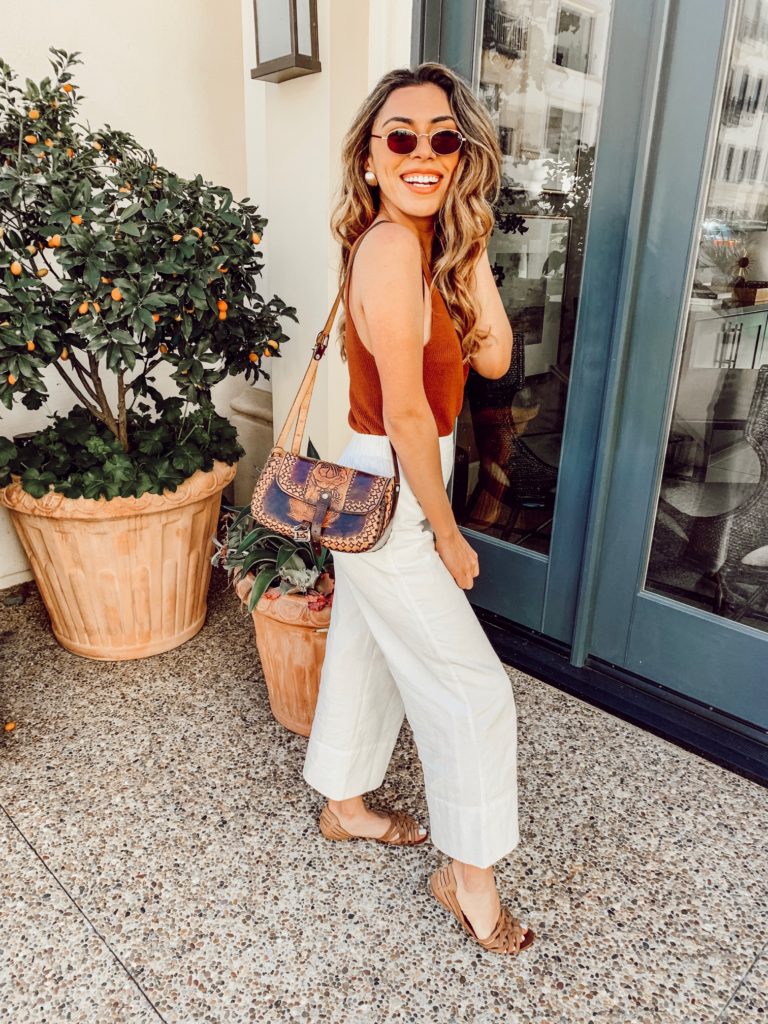 I also styled them with a white long sleeve top, brown hat, and brown heels but added a fun pop of red to the neutrals I had on.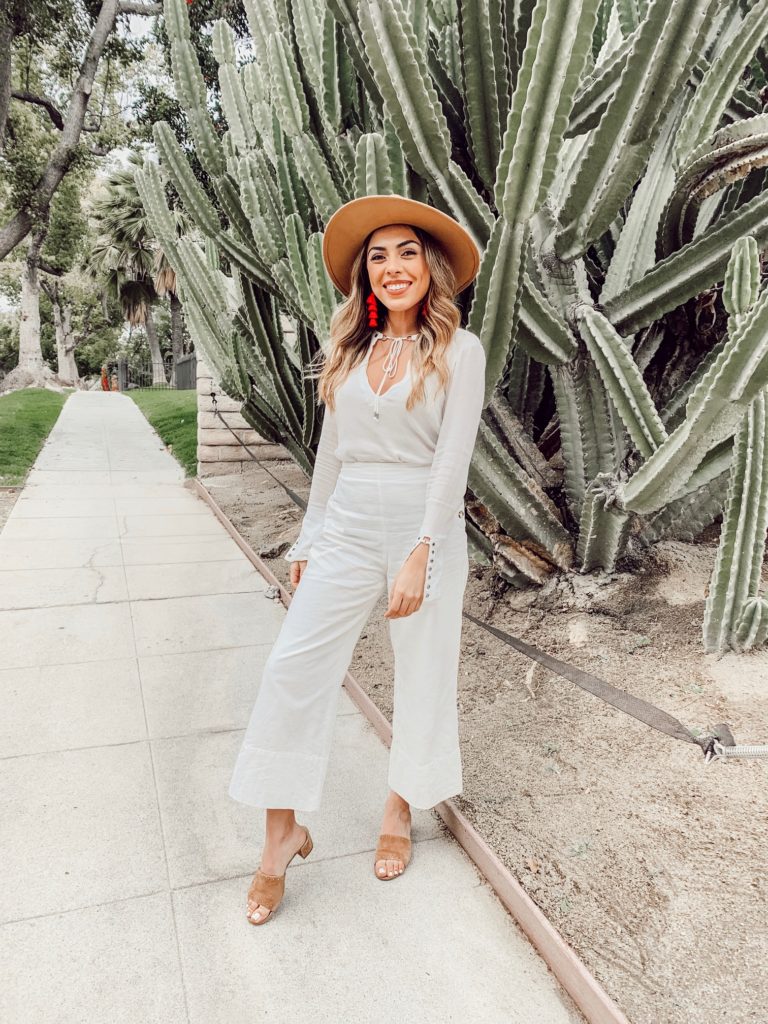 This outfit is my favorite of the 3, I remember I felt so confident this day & at the end of it all that's what it's all about; wearing what makes you feel confident!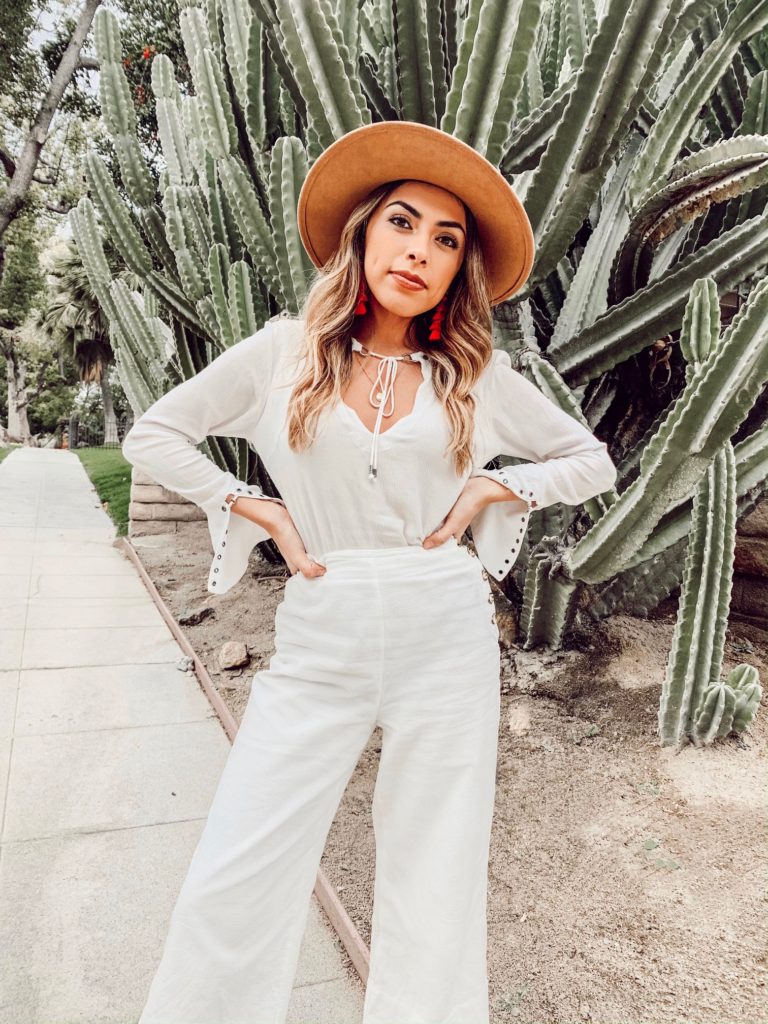 Writing this I'm just now realizing I went with all neutrals here. It's great though because if you notice, these are all pieces that I can mix and match into other outfits. Essentially I want my closet filled with timeless pieces and fun accessories! My third way of styling these culottes is with an over sized sweater and brown heels for a full day of work.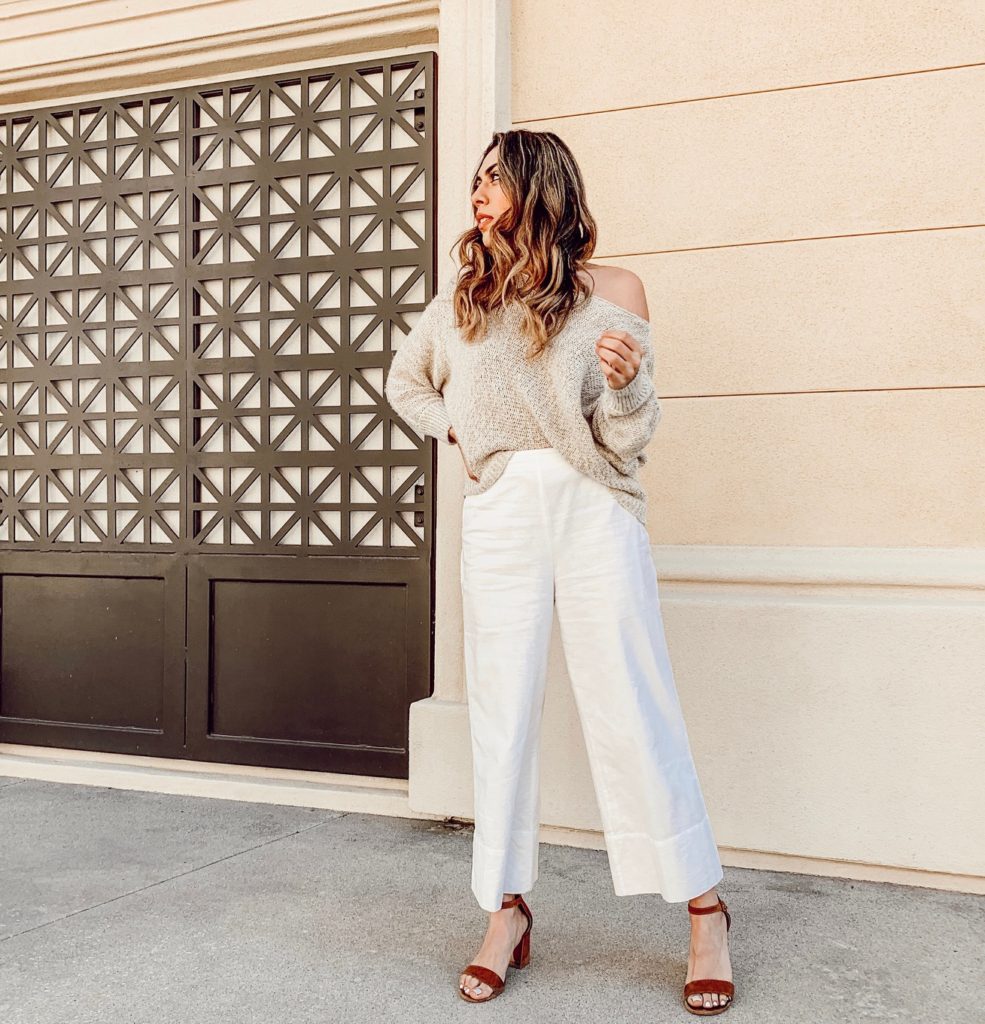 Which look was your favorite? Unfortunately the exact pair that I am wearing have sold out, but I found some great options for you and have linked them down below. I found some as low as $20 for you and others that may be considered a "splurge", but remember for a classic item like this it's best to invest.
Thanks for stopping by, let me know which look was your favorite. 🙂
xox,