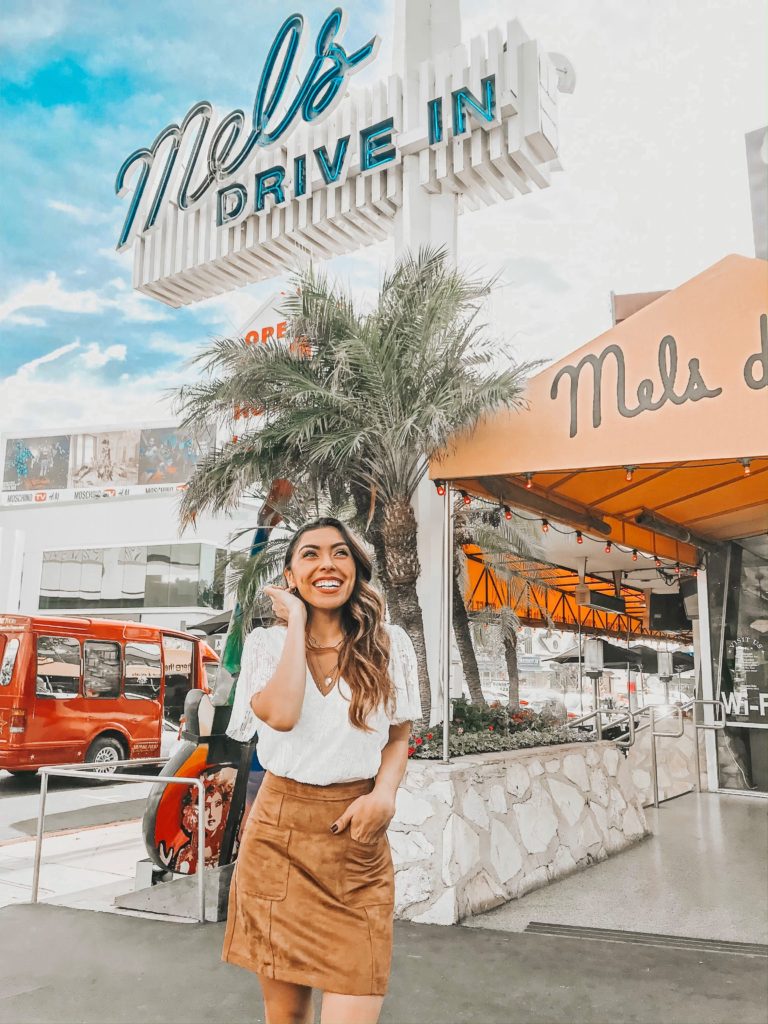 There's nothing better than spending a sunny afternoon exploring Los Angeles, am I right? Well actually there is, it can get better if you're alongside females who love to explore and take pictures as well.
On November 4th, I did just that. I was scrolling through Instagram one day and I thought to myself how I wished I could meet & get to know all these girls I followed in real life. After all, were all normal females behind our "perfect" gram, right? So I decided to message a handful of local Los Angeles bloggers to brunch. (It sounded like a good idea at the time, but I'll get to that a little later.) And so we picked a place, and time and met up to have some brunch and take a few photos afterwards. It turned out to be such a GREAT time!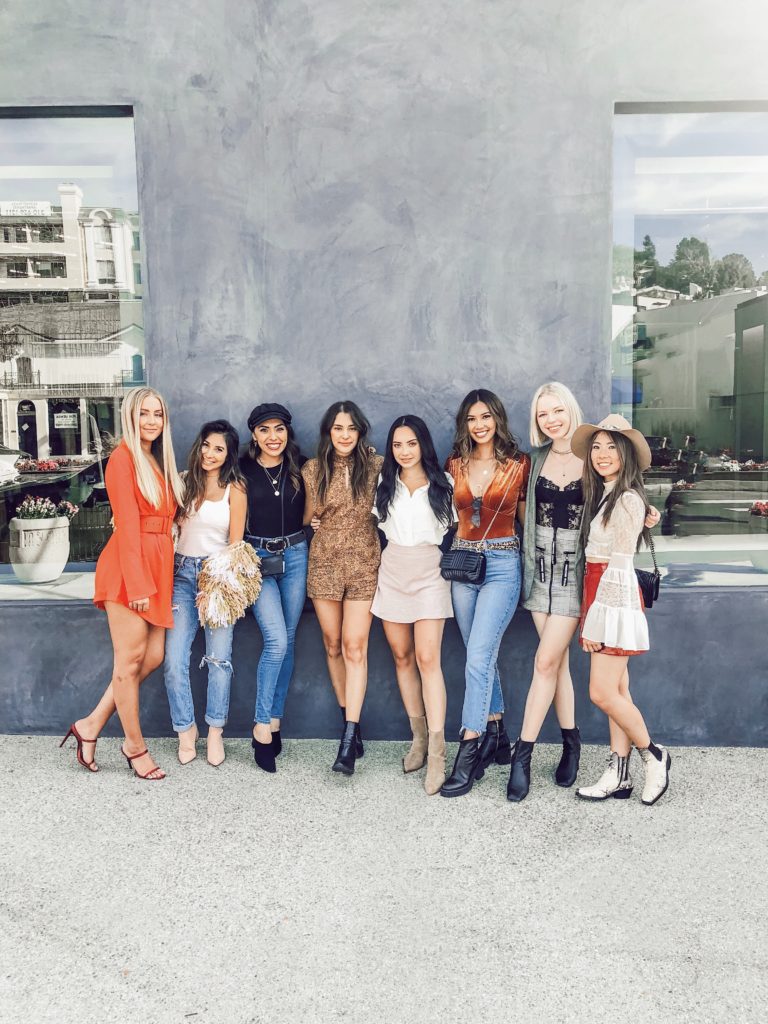 We sat down at brunch and got to know one another a bit over mimosas and lattes. (Can we get anymore LA?! haha I love it.) Funny thing is, it turns out that a few of us had actually previously met one another at events or other meetups. That's the thing about the blogging community, although at times it may seem like there's millions of us, the community is actually quite small. I think it feels that way because there aren't enough of us taking the time to get to know one another in person. But as I sat there listening to their stories I realized just how similar we all are. We're all hardworking females who are simply trying to share our stories in a creative manner; in hopes of inspiring others to live life in a positive, healthy, fashionably manner. <3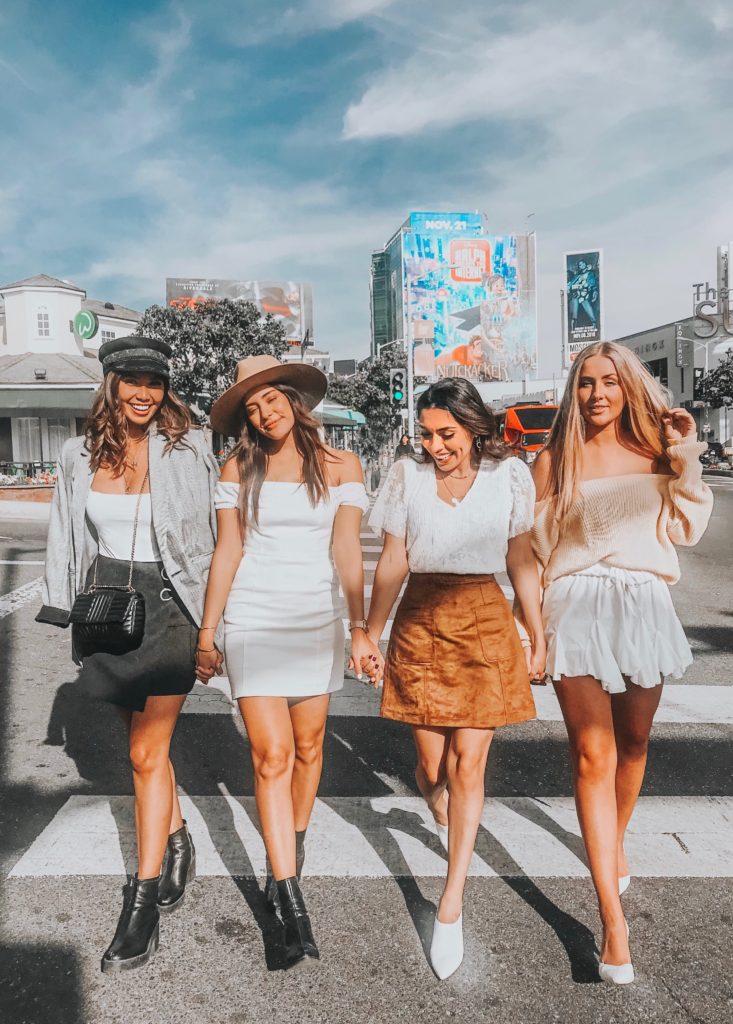 After brunch we hit the streets to find some good photo locations and get to work! We shot outfit number one and went onto outfit number two. We would've done more but it was on of those 90 degree weather days in November. *Roll Eyes! We normally have to change in our cars but when its that hot, the clothes are sticking to our bodies and our makeup is running down our faces! haha, this is the not so fun part of what we do. So after two outfits we said our goodbyes and called it a day.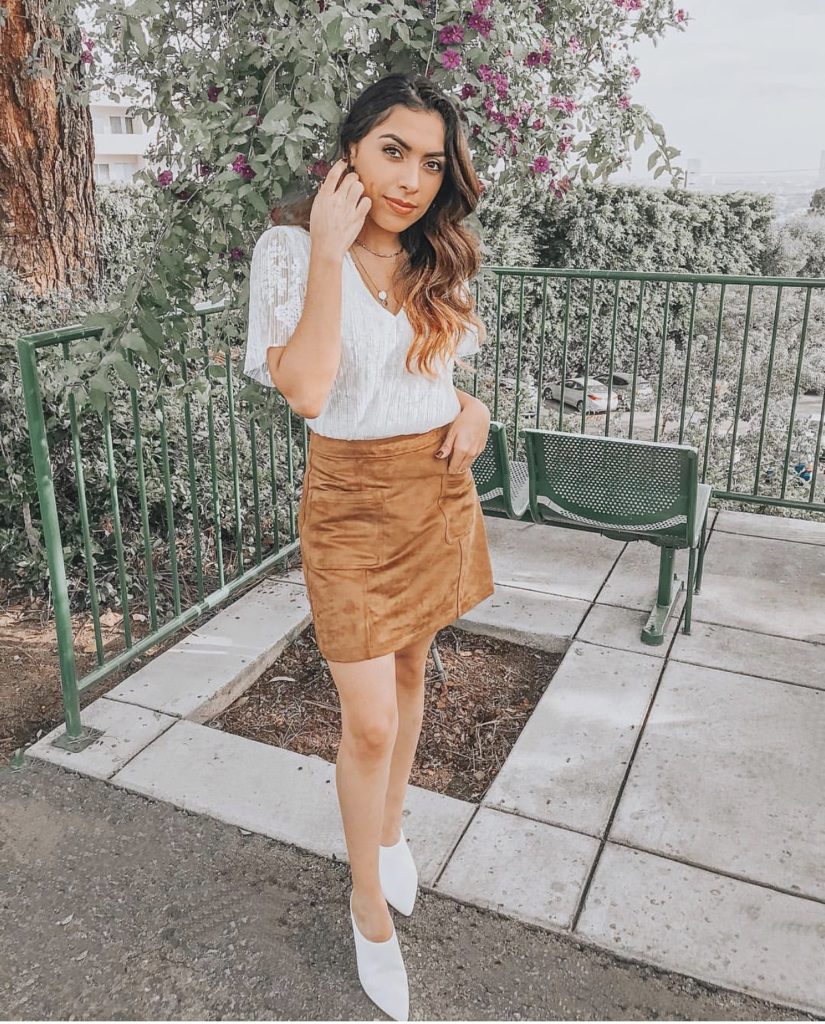 I remember driving home after this day feeling SO inspired and just proud of all of us for stepping out of our comfort zones and executing this plan. There were definitely some things I would've done differently, for example brunching with 8 bloggers on a Sunday is not the most convenient, & I think for future meet ups I'd choose a coffee shop or something fast and easy. Also, I probably could've picked a day where it wasn't so hot, but hey we live and learn! December came along and I was ready for another meetup, so I reached out to the same group of ladies and a few others I came across. This months theme was, Holiday Glam.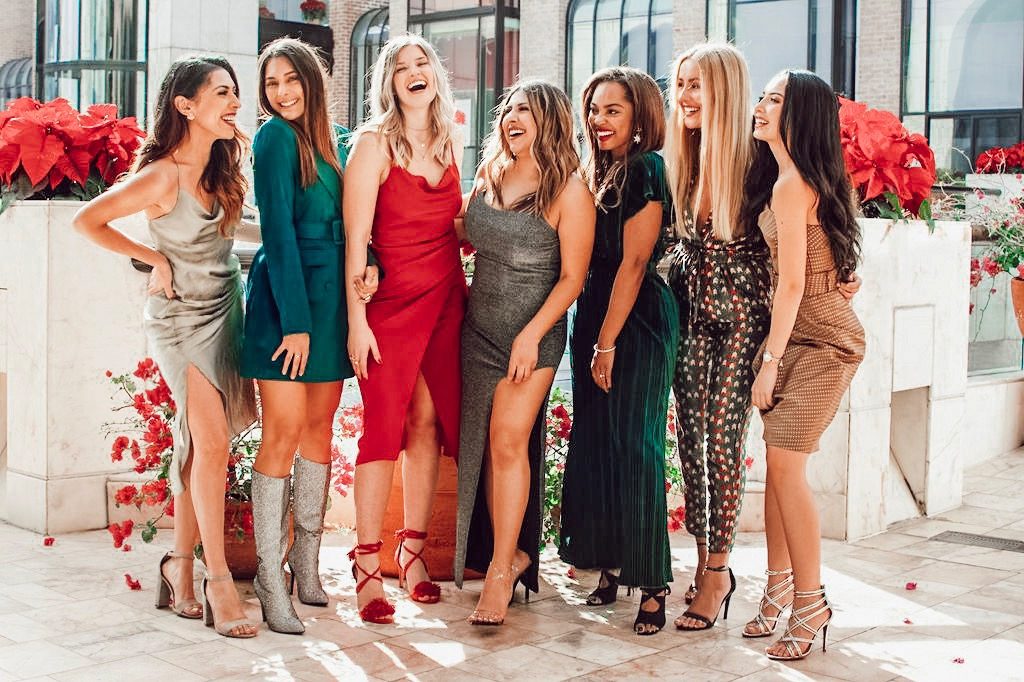 This time around we had 7 of us come together accompanied by Shannon our photographer for the day. Our plan was similar, choose a location, bring some outfits and let's shoot! Unfortunately, we chose a location that apparently is a hassle to shoot at, aka The Grove. Do yourself a favor unless it's just going to be two of you, don't even try to shoot some looks there, they pretty much harassed us out of there. Ooops another lesson learned, their loss. Luckily for me, I was with a group of ladies that were determined to make this day happen and that's what we did. We made our way to Beverly Hills and it ended up being perfect! We split up into groups getting to know one another, and traded off helping each other shoot individual looks, but then coming together to get some rad group shots. Like c'mon, it's like playing dress up with your girls, what could be more fun?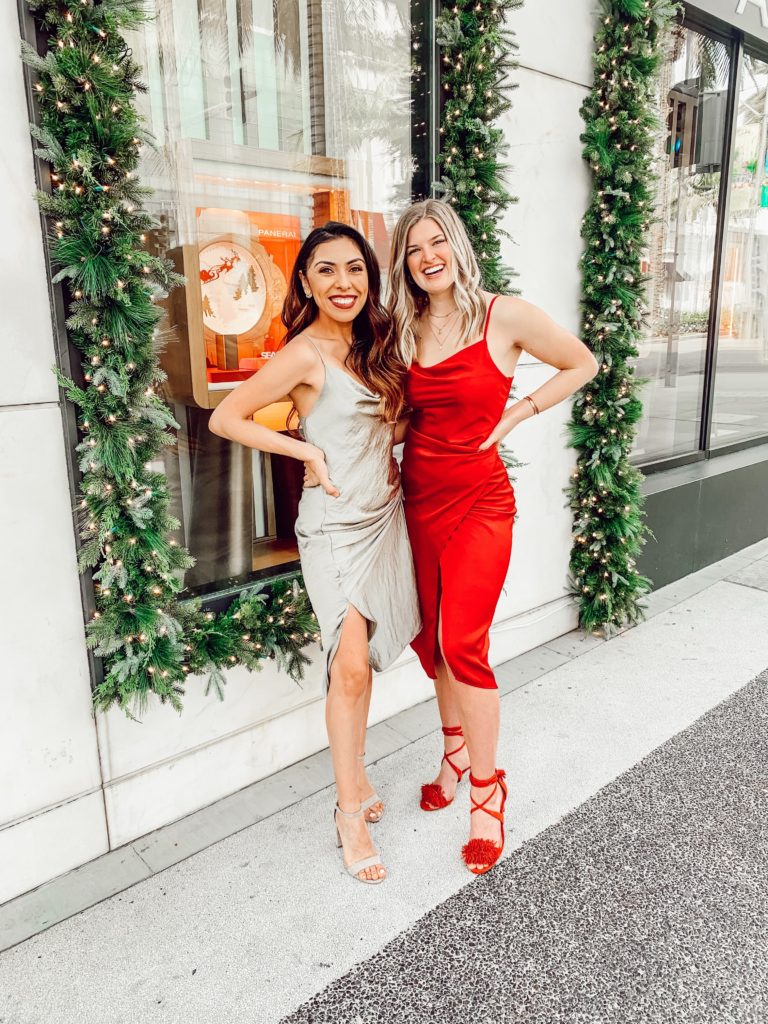 Loved meeting my fellow F.I.D.M gal, such a gem and contagious smile. Clearly red is her color!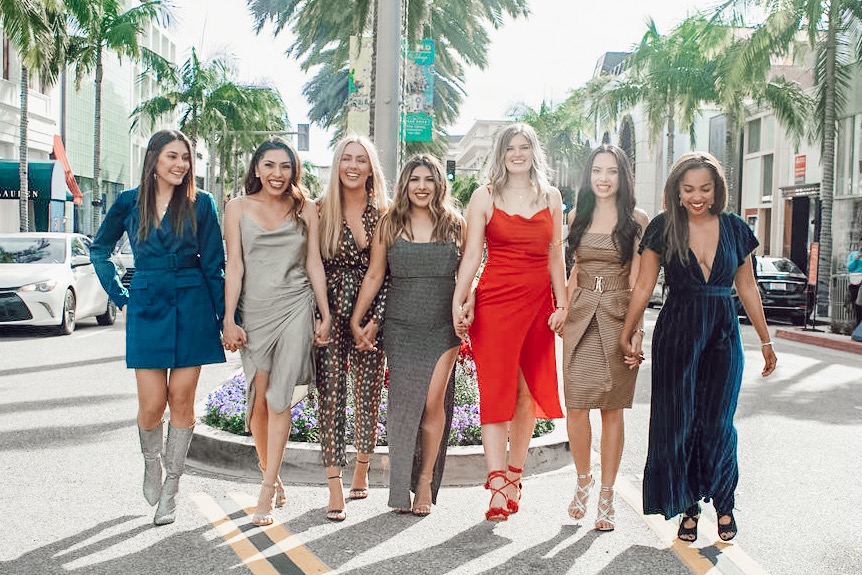 As you can tell by our faces, there was a lot of laughing involved and honestly that's more important to me than "getting the shot". Now a days it's pretty easy to get the shot, with a tripod, with self timer, or asking/forcing someone to help us. But spending a few hours with girlfriends AND getting the shot sounds like a much better idea to me and that's why I continue to make these meet ups happen.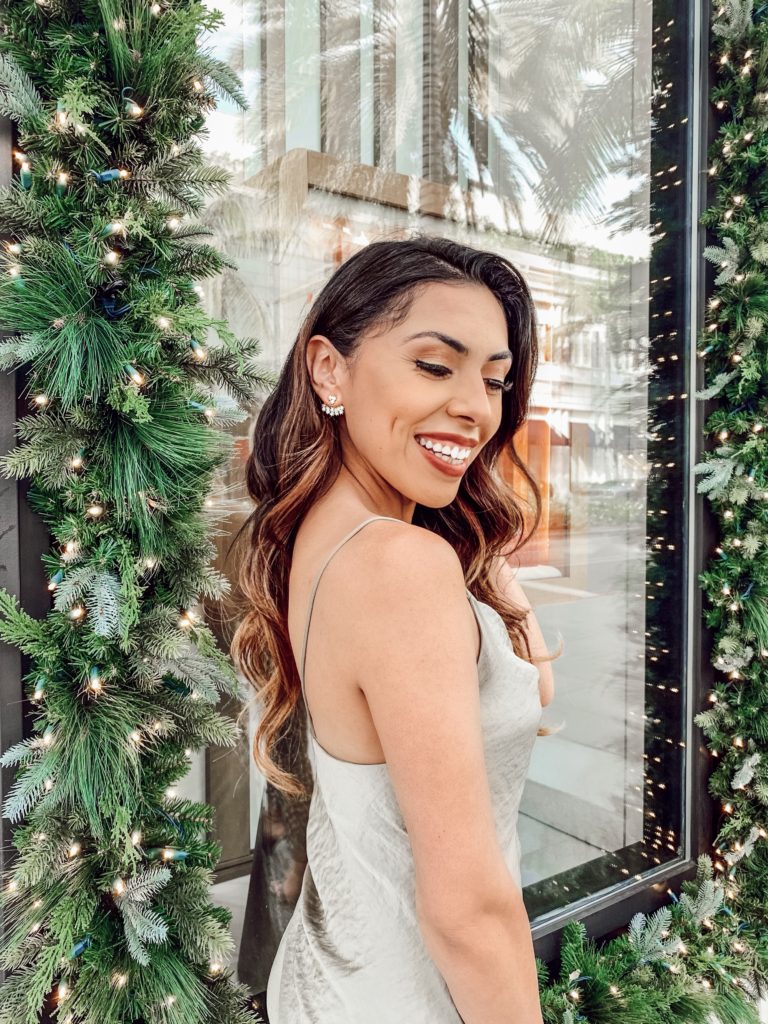 I started thinking about what I can bring to the blogging community. How will I stand out, and how can I help others? Yes, I can share with you my fashion style, but so can everyone else in this field of work. I want to bring community and collaboration back. For the last 2 years I have been blogging, yet over time my passion was dimming..I started to feel alone, overwhelmed and simply lost. But when I changed my perspective from competing with all these females to collaborating with all these amazing females, I found my passion again. This is why I started blogging in the first place, helping others brings me so much joy. So I decided that for 2019 I will host one meetup a month, for my LA bloggers. I'll then take that one step forward and share with you all my experiences from them. What worked, what didn't and everything in between. I'll also start vlogging the meet ups as well, so stay tuned for that. 🙂
My hope for this year is to inspire all of you to change your perspective form competing with others, to instead finding ways on how you can collaborate with them. Remember, if you have a strong community behind you, cheering you on, you're more likely to succeed.
xox,