Happy Valentines Day!
Today is the day of love..so they say. (My bf & I like to believe everyday is special. Ill be working on a post all about us this month.) Anywho, that has nothing to do with this post, I woke up this morning and I wanted to share two of my most recent posts on Instagram. Ive recently started collaborating with the brand Shein & have gotten some pieces that I absolutely adore! First I wanted to share this lace top, seeing it at first I wanted it asap! However, the high neck and the color white are two things that I usually don't gravitate towards. I did this time, and Im so glad I did because seeing it in person you simply can not believe the price vs the quality!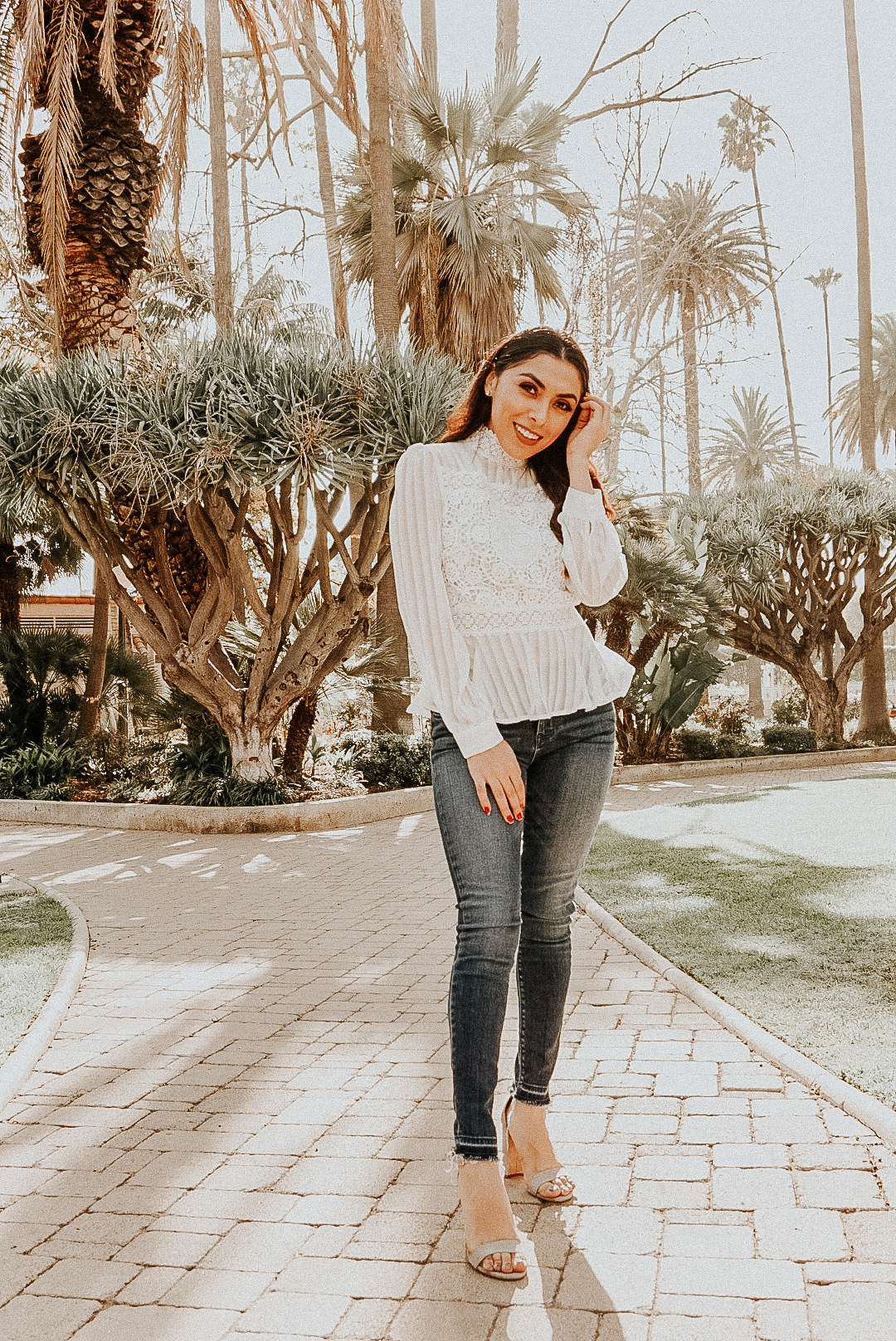 I wanted the top to be the center of attention so I wore it with very minimal jewelry, some dark denim & nude heels.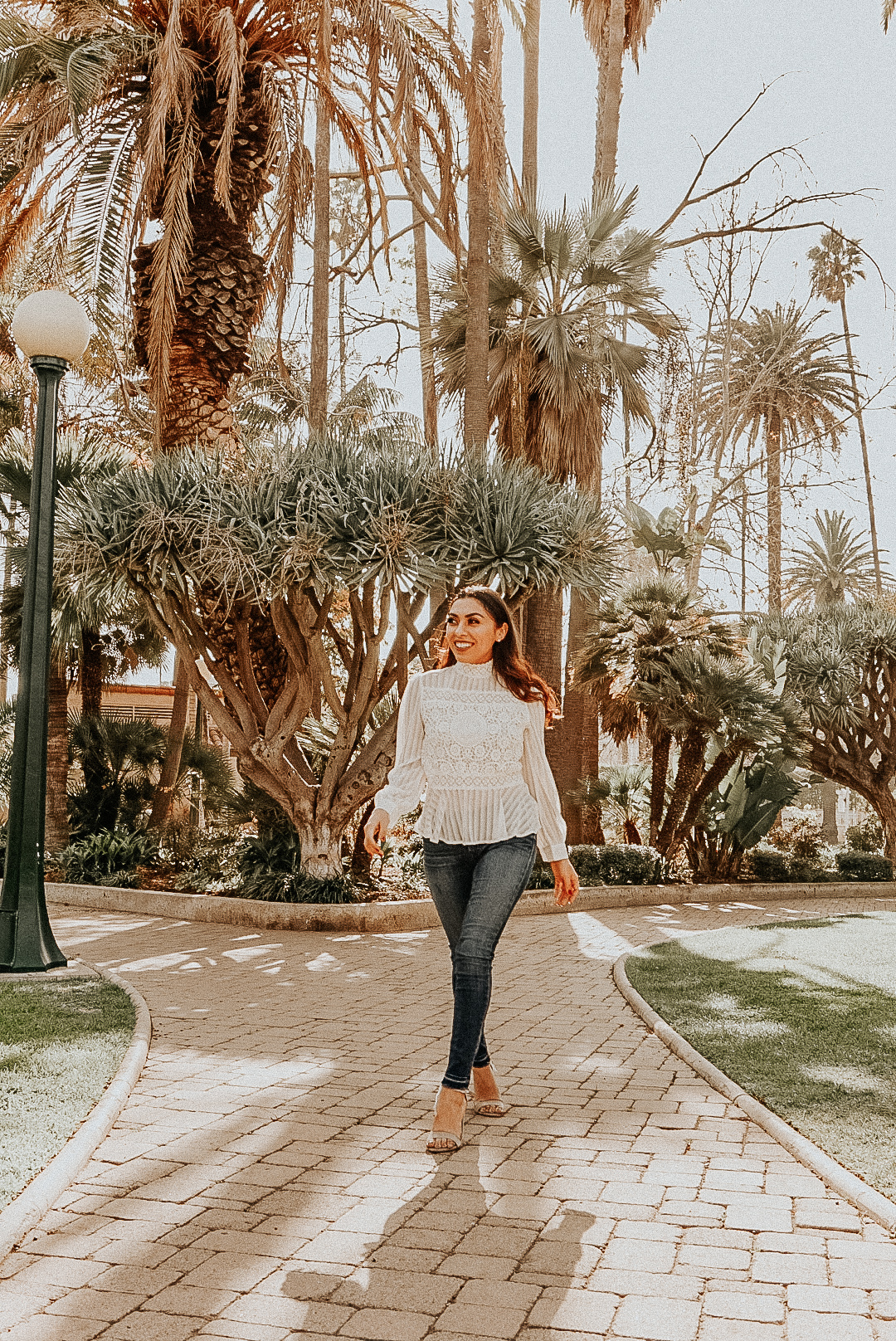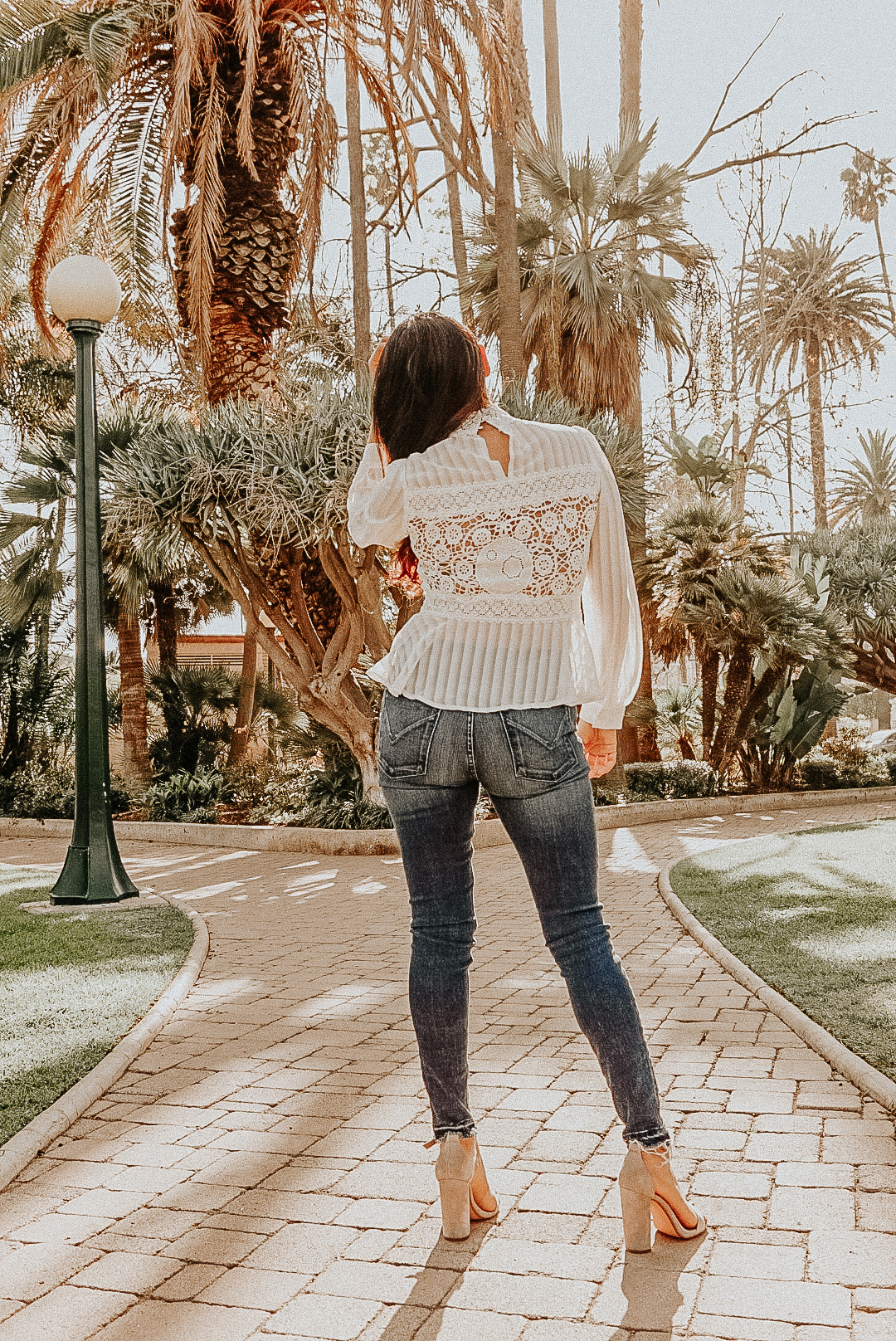 The next item I got to style was this ruffle strap dress!
I know it has sailor girl vibes but I wanted to style it in a way that I would wear it on an everyday basis! This look is perfect to go hangout with the girls, go shopping or even to wear it to a Super Bowl party because thats what I did haah! I mean since the packers weren't in it I figured this outfit would be fun to show up in!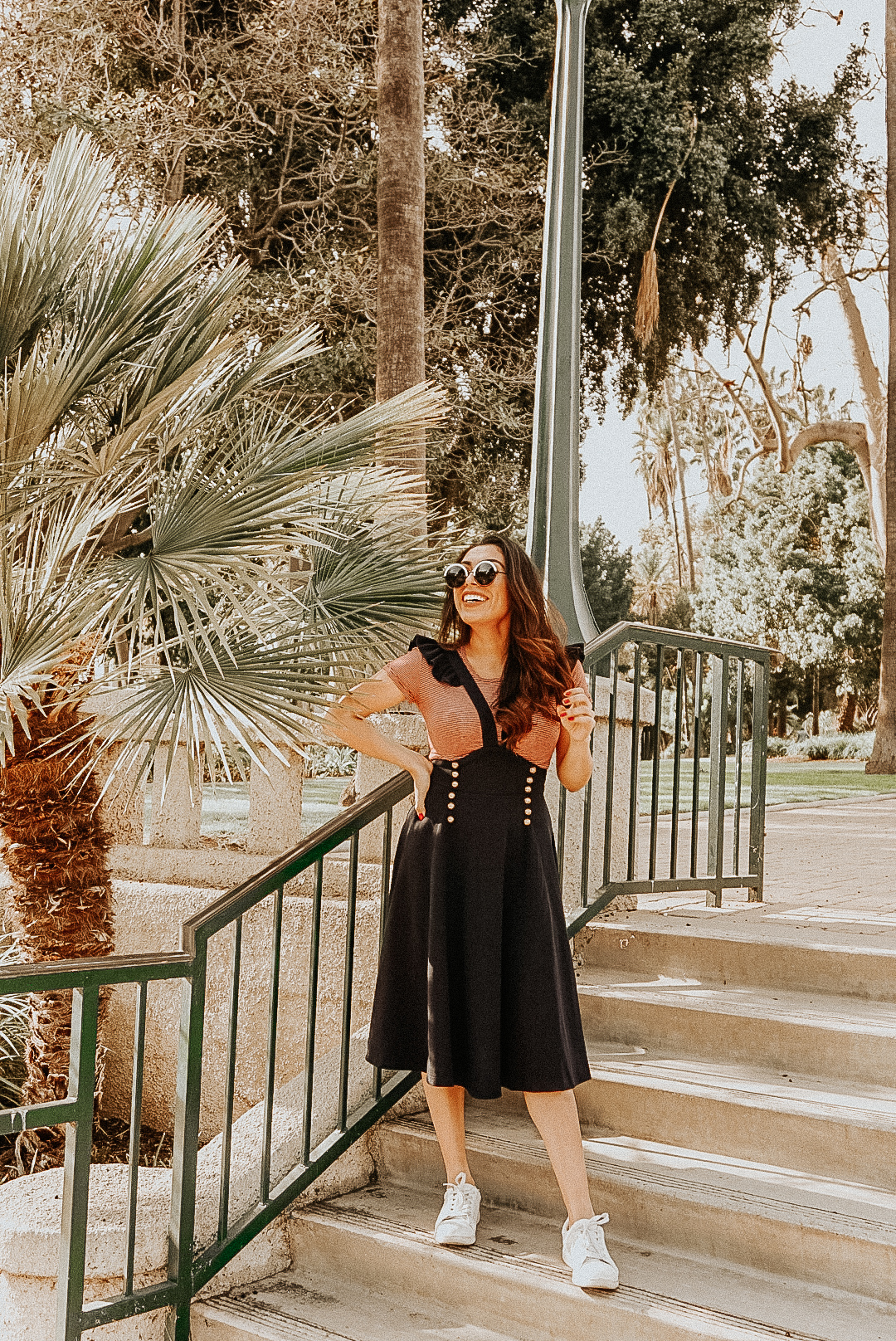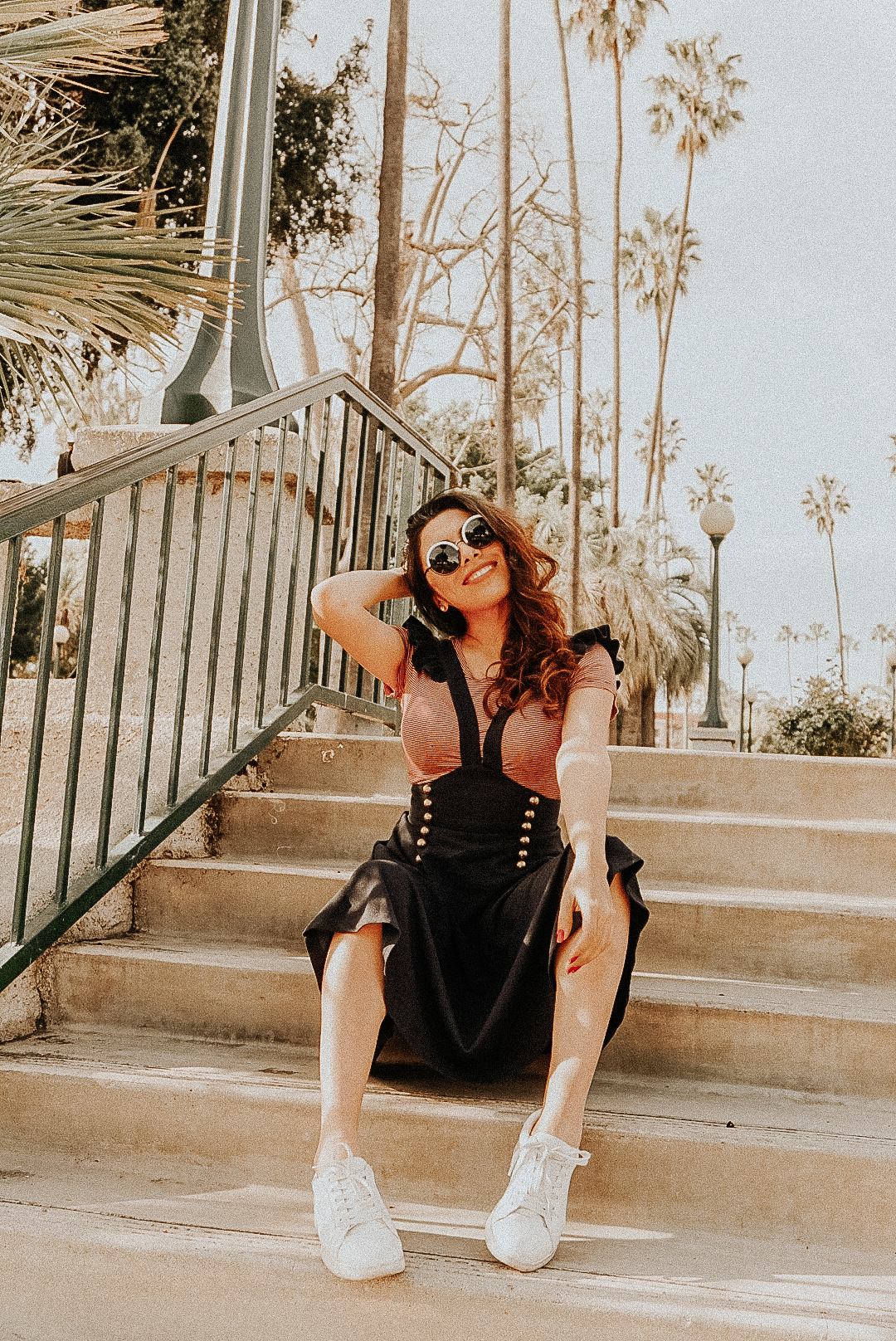 I personally think this dress would be perfect on someone just a bit taller, or a gal with longer legs. (Im 5'3) Or I may get this hemmed just a bit shorter to hit me above the knees. I didn't want to dress up too fancy, & I wanted to be comfortable for the party so I wore my red striped teeshirt & threw on some sneakers to finish the look.
Again, this outfit was SO out of my comfort zone but I loved it!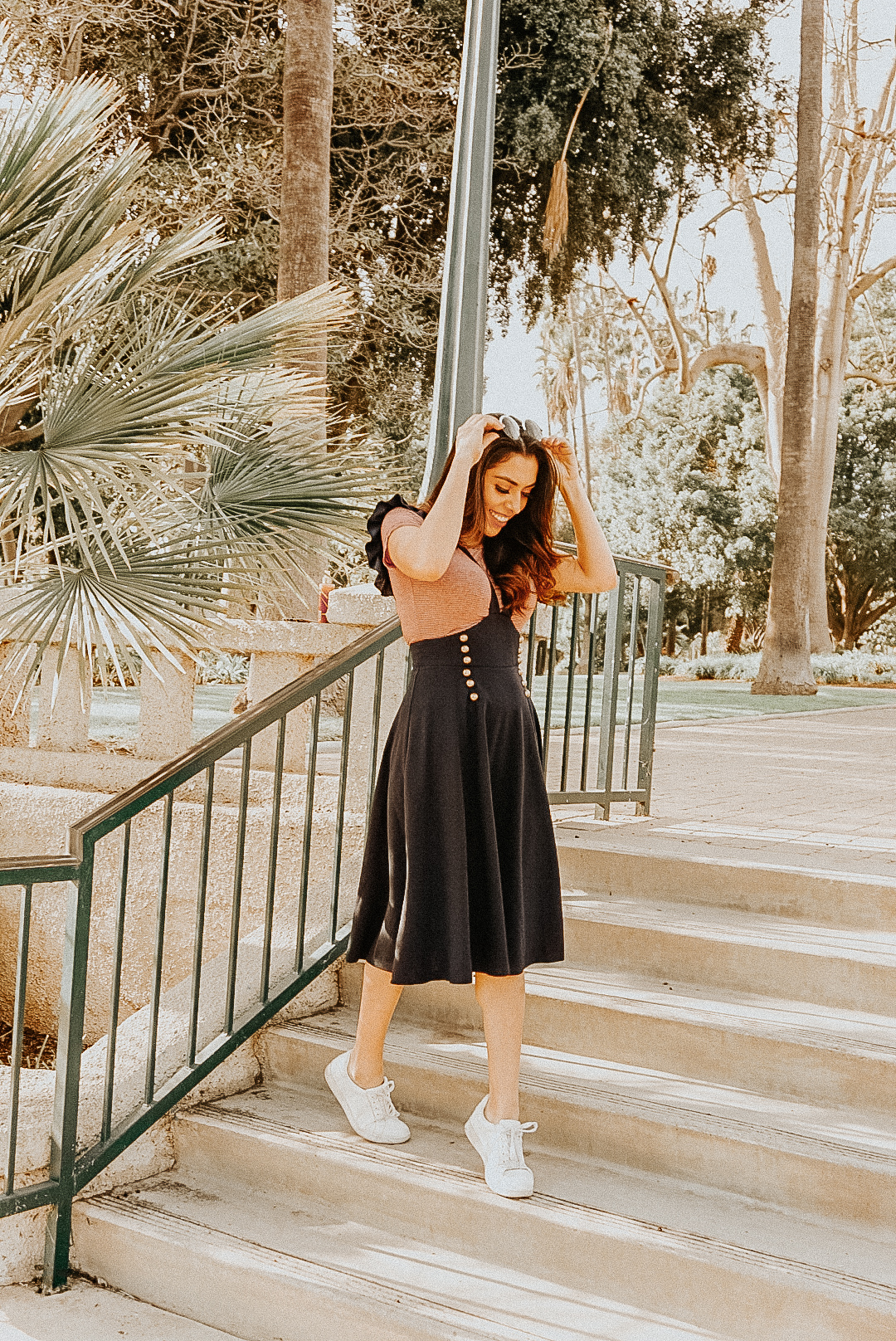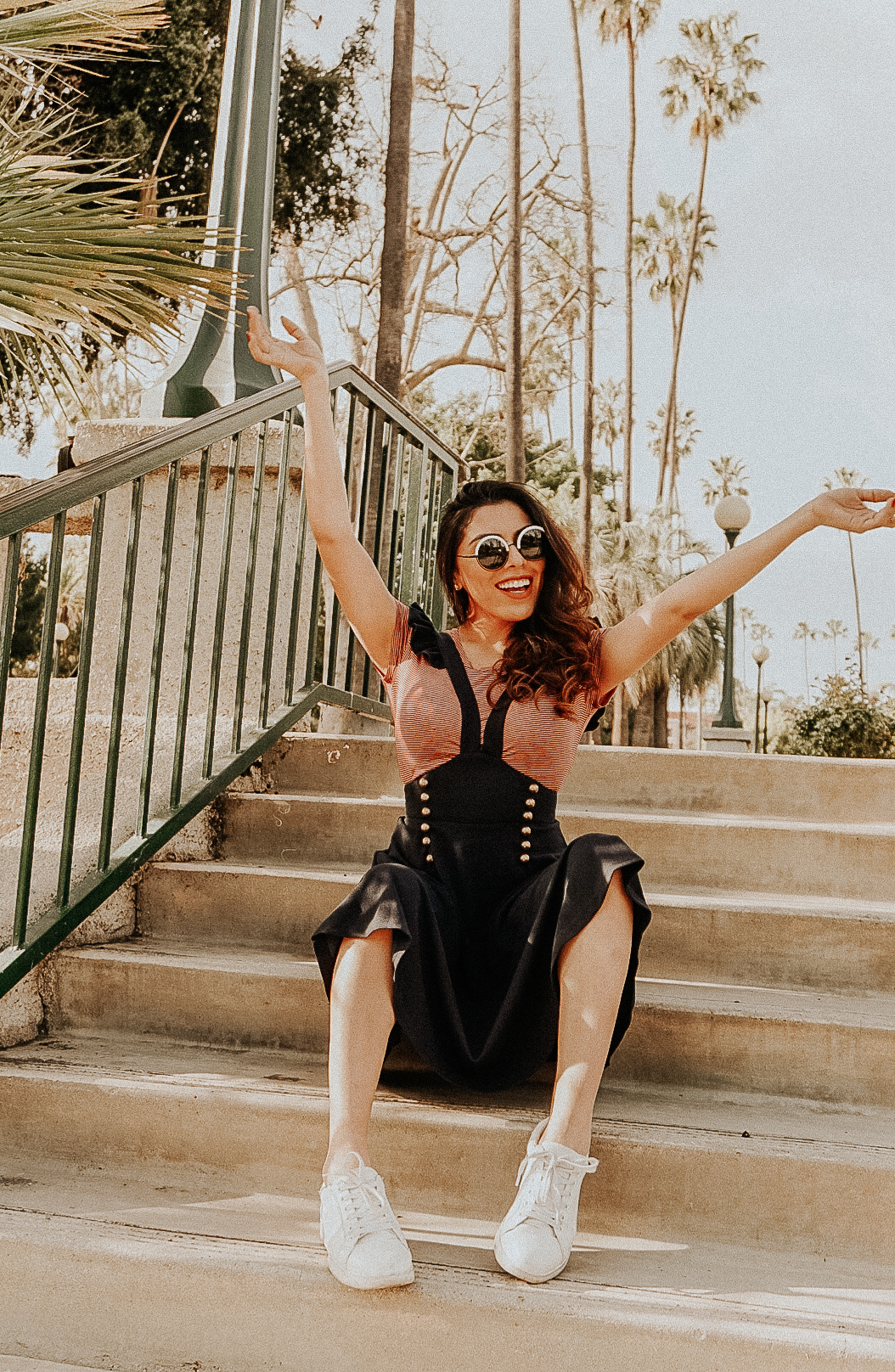 Thanks again for stopping by, I hope you liked catching up & seeing what Ive been up to! Don't forget to shop smart, but have fun & every once in a while don't be afraid to step out of your comfort zone. 😉
xox,

Shop my looks here!