My workout journey started in Fall 2019, I was in a point in my life where I had finally found my reason and my motivation. I started to enjoy my workouts because it helped my mental health, and I loved the feeling of accomplishment after I got it done. I was lucky enough to have a gym in my apartment complex, so it was easy access. I learned all the machines and had a steady routine. I felt myself getting stronger and was feeling great! 2020 came around, quarantine hit and our gym closed. At first I was lost…now what?! With everything else going on in our world it was easy for me to sneak back into my bad habits of unhealthy eating and making excuses not to move my body. The result? Anxiety, gaining weight which made me upset and I slowly started to feel depression trying to creep back into my life. So I knew I just HAD to figure out a routine for myself to stay motivated and on track for my health goals. Entering 2021, I finally have a good groove of my routine that helps me stay healthy and most importantly has me feeling great.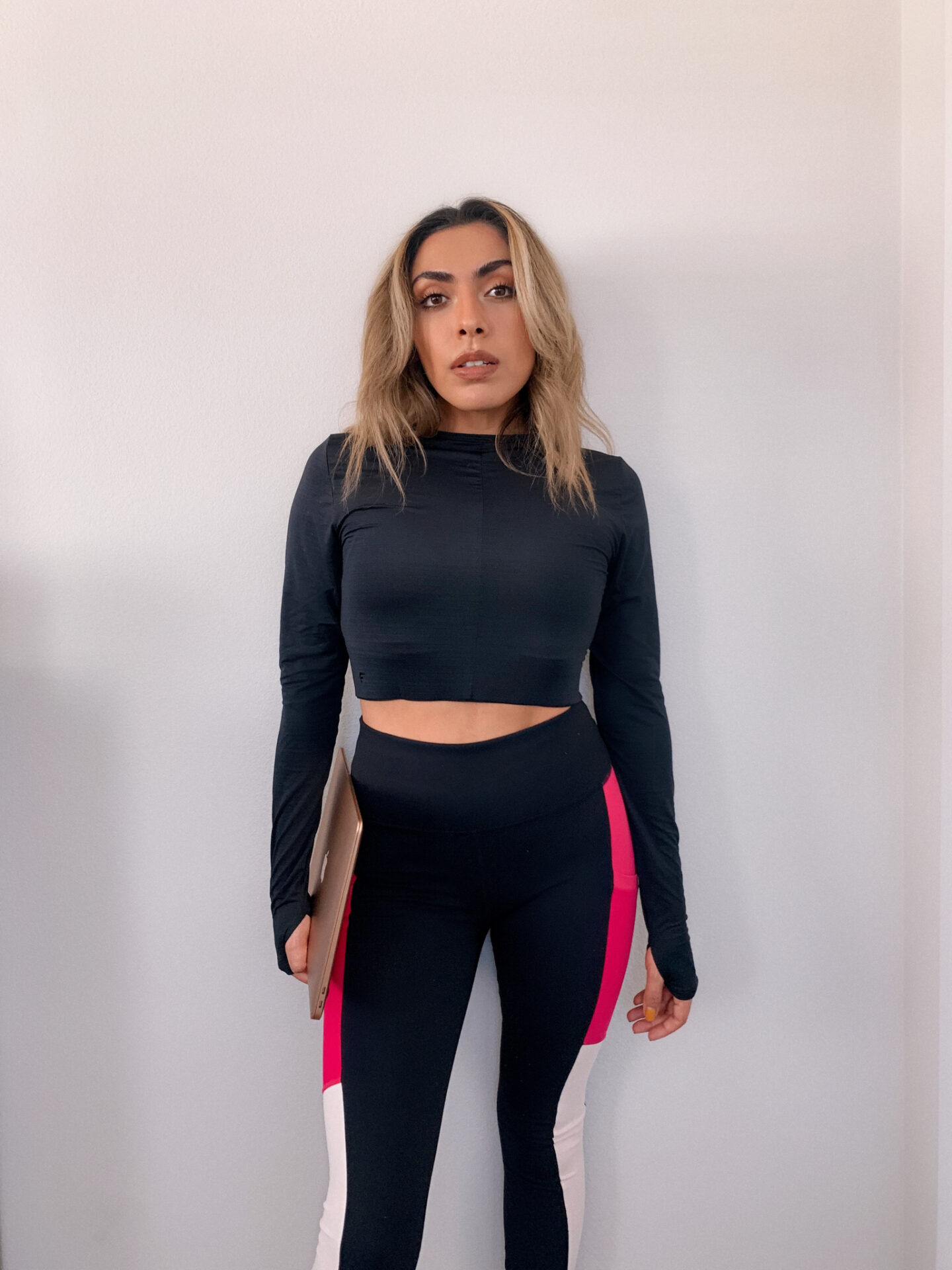 Buy Yourself A New Workout Set. Now hear me out, it doesn't need to be expensive. But if you're starting or restarting your journey and you really need some motivation, this genuinely helps me. When I put on a new workout set, I instantly feel ready to kick butt. You feel good, which makes you want to do good things for your body. Think of it as a reward for all the hard work you're going to put in! 😉
Schedule Your Workouts. Make yourself a reasonable goal, mine right now is working out 2/3 times a week. That's me being realistic. During the holidays I fell off a bit, which is okay and now I'm working to get back into it. Ideally I want to get to 5 days a week, but it's baby steps & in my opinion it's important for your goals to be realistic. So write it down in your agenda, set alarms on your phone, and even leave post-its around the house reminding you to get. it. done. Promise yourself you'll do it and don't break that promise. It also helps me to get dressed for my workout first thing in the morning so I know what's coming.
3. Refresh Your Music Playlist: Amp yourself up, especially on those hard days where you are just dreading it. Do you have a song that makes you want to boogie or makes you smile without a doubt? Put that on a playlist and play those songs as you're getting dressed, as you're prepping your area and getting your water ready. It'll set the mood and hopefully be that little motivation that gets you going. I have 2 playlists on my Spotify, 1 is up beat jams when I'll be doing a cardio or strength class & a zen playlist that relaxes my mind if I have a yoga class I'm going to do.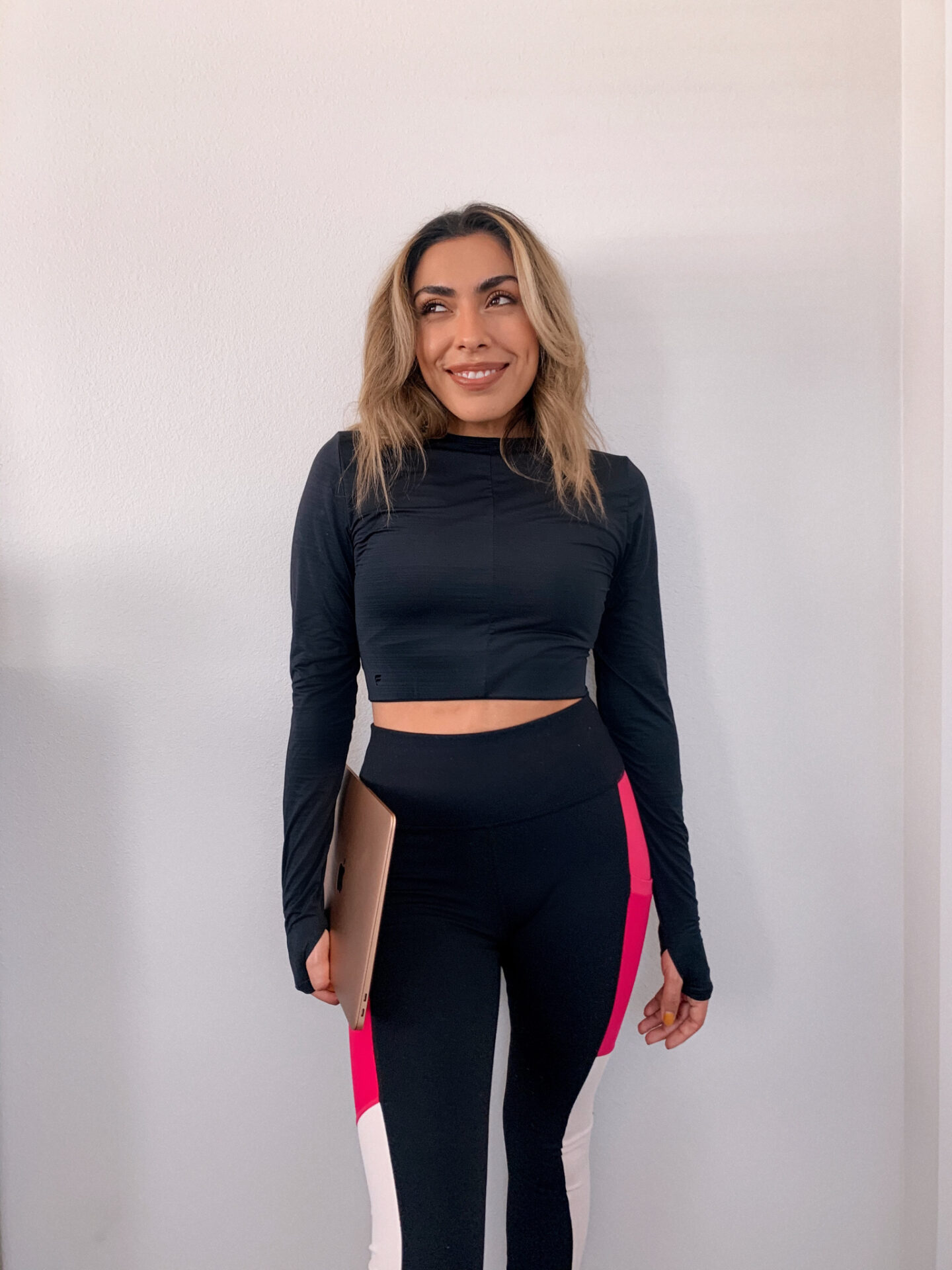 4. Have you go-to classes ready. This is probably one of the most important ones. There is nothing worse than seeing on your agenda that you have a workout day scheduled, but you have no motivation and no class lined up. The chances of you just saying, "eh I'll do it tomorrow" are greater than if you have a class already lined up. Luckily for us there are hundreds of amazing online trainers right at our disposal. All you have to do is plug into YouTube what you want to workout and loads of videos will show up. I personally have a few of my favorites: Lindsey Harrod has some great IGTV workouts on her Instagram. Her energy is high and her workouts absolutely killll me in the best way possible. Cassey Ho is behind the brand Blogilates and she is a new find for me. I stumbled on her YouTube channel and was amazed at how efficient her workouts were mainly using our own body weight. Melissa Wood is my go-to when I need a zen, body stretch yoga day. She has a few IGTV's available for you to see if she's the right fit for you, and if you love her as much as I do she has an app where you can find some amazing flows.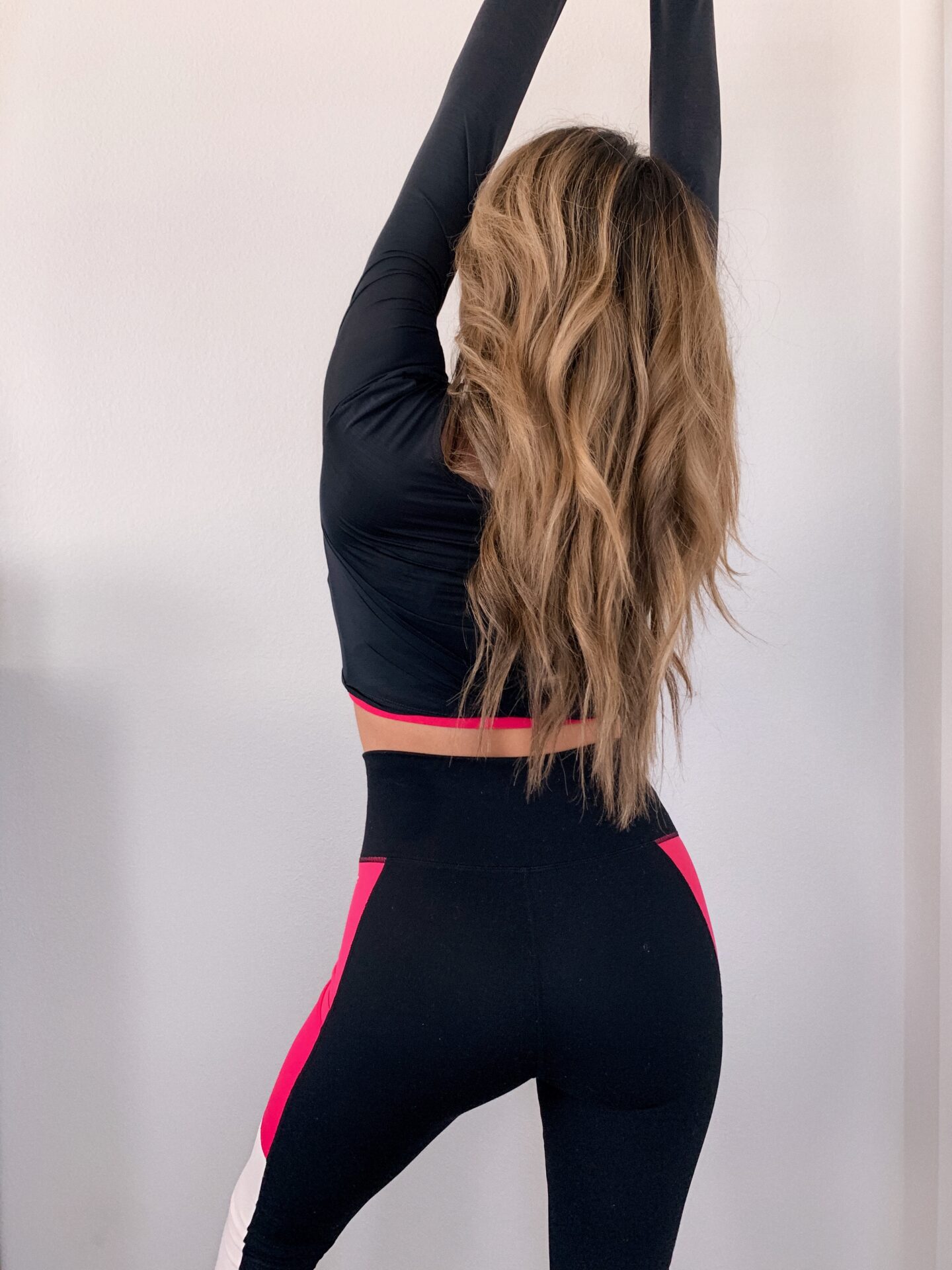 5. Commit To A Routine. This is pretty much to the point, but truthfully create a routine around your workouts. Find the time, and do it for you. <3 The more often that you do it, the quicker you'll see and feel the results. Once that happens, it'll keep you coming back for more.
I hope this blog post was helpful for you babes. Let me know where you're at in your fitness journey and feel free to send me a dm on Instagram if you ever need a virtual workout partner!
ps I'm wearing this months set from Fabletics. Find it below. 🙂