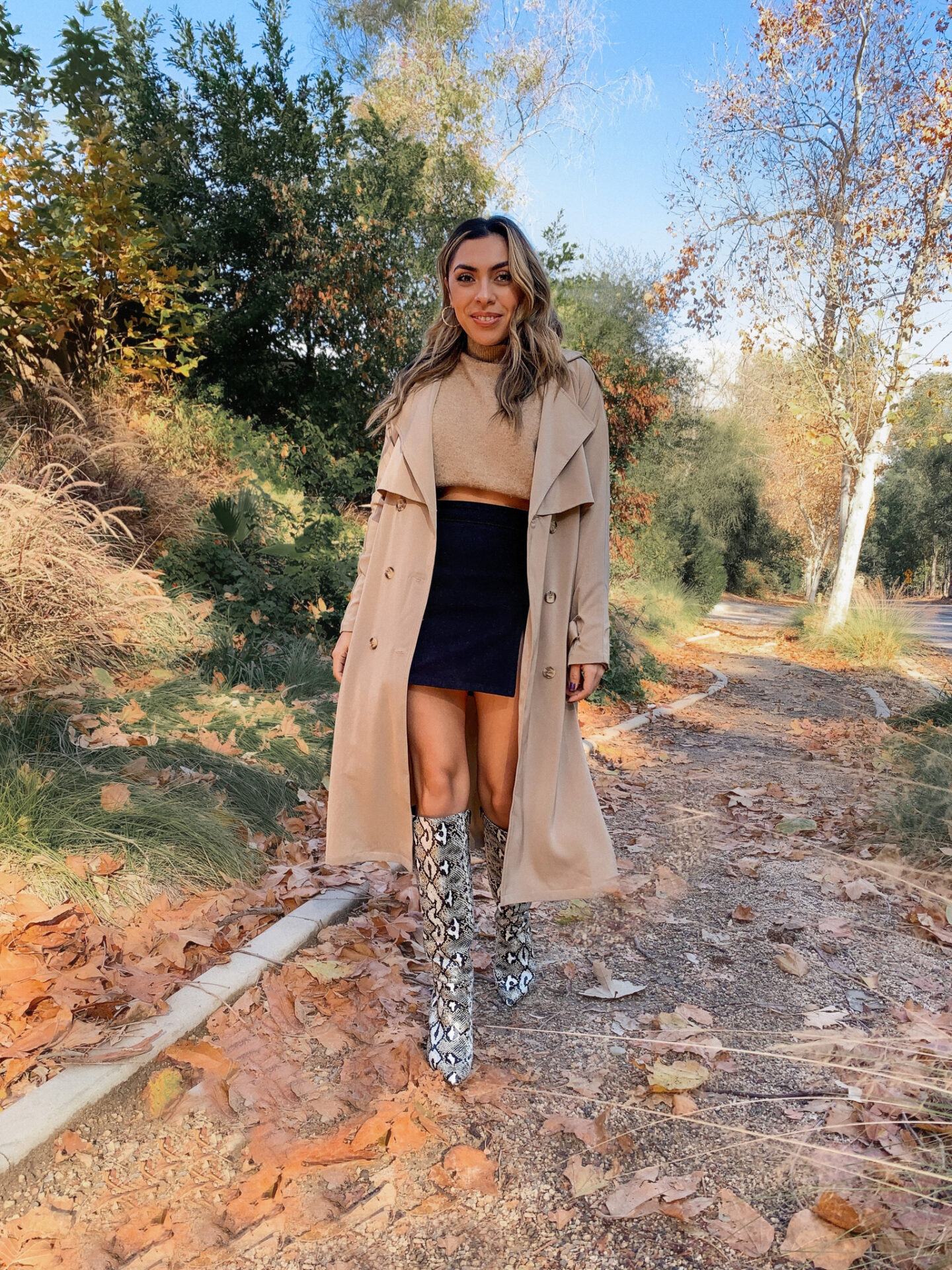 Hi babes! Today I wanted to share with you this classic trench coat because as I was browsing online I saw that they restocked it for the third time. (It's just THAT good!) I've shared it on my Instagram, on my Youtube and now I wanted to share it on here. The one I am wearing in this post is linked here, for you. (You can use the code LEXI at checkout to save.) A classic trench coat can go a long way, if it's the right style. I'm 5'3 for height reference, and loved how this length was perfectly long enough yet didn't drown me. It's also not bulky or stiff. Most recently as seen above, I styled it with a black mini skirt, a brown cropped sweater and some snake boots. The neutral trench brought everything together seamlessly for a perfect fall day.
During the colder days in Southern California I styled it with the same black skirt worn in the previous outfit, but this time I wore a black mock neck, some tights and my Dr. Martens. You can recreate a similar outfit by styling an all black #ootd and allowing the trench to be the pop of 'color'.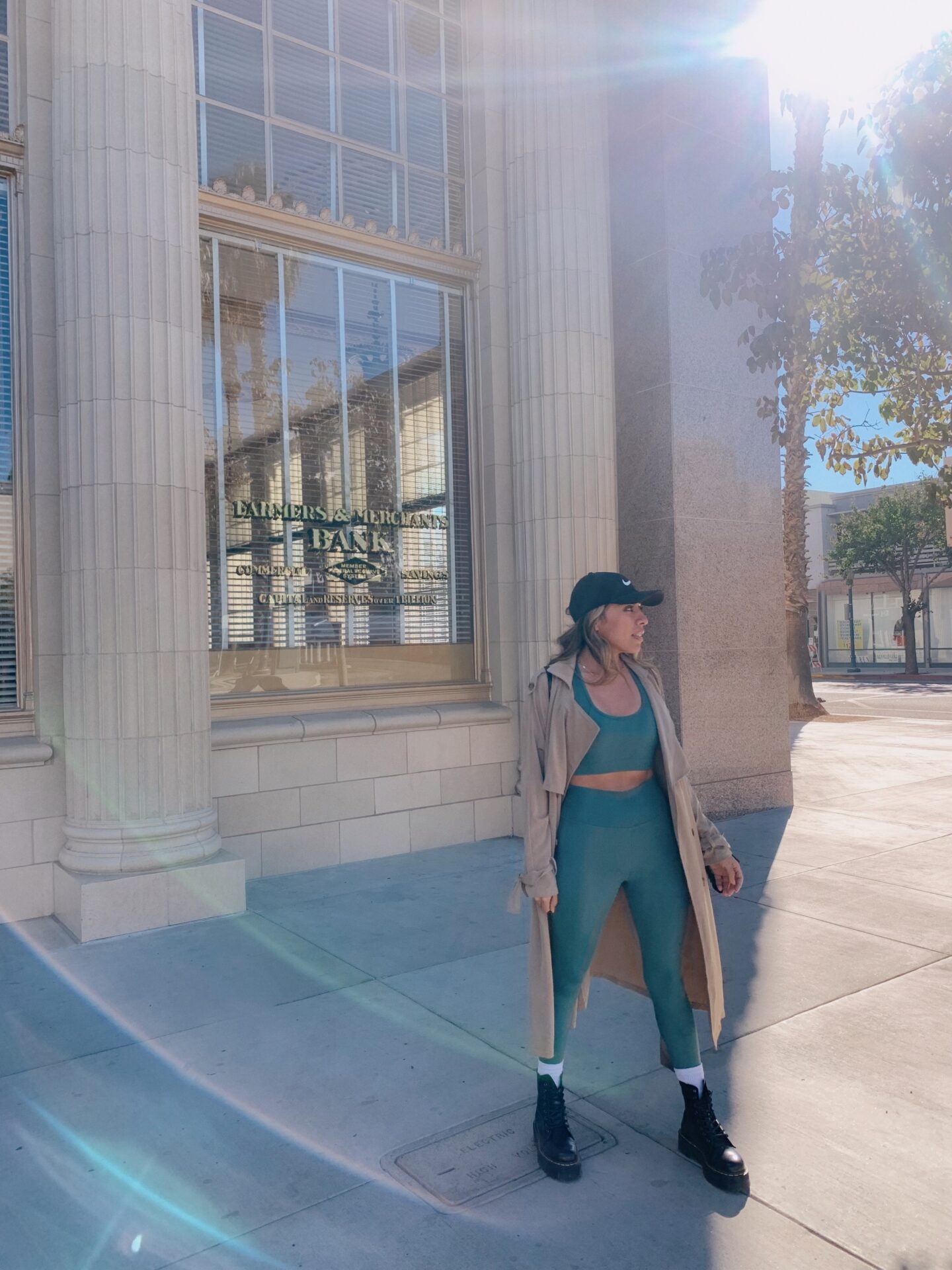 A few months ago I went to check out the Long Beach Antique Market. It was an early morning and I knew there would be a lot of walking so I wanted to be comfortable. I paired my trench coat with an activewear set, a hat and my Dr. Martens again for a casual, on-the-go kind of fit.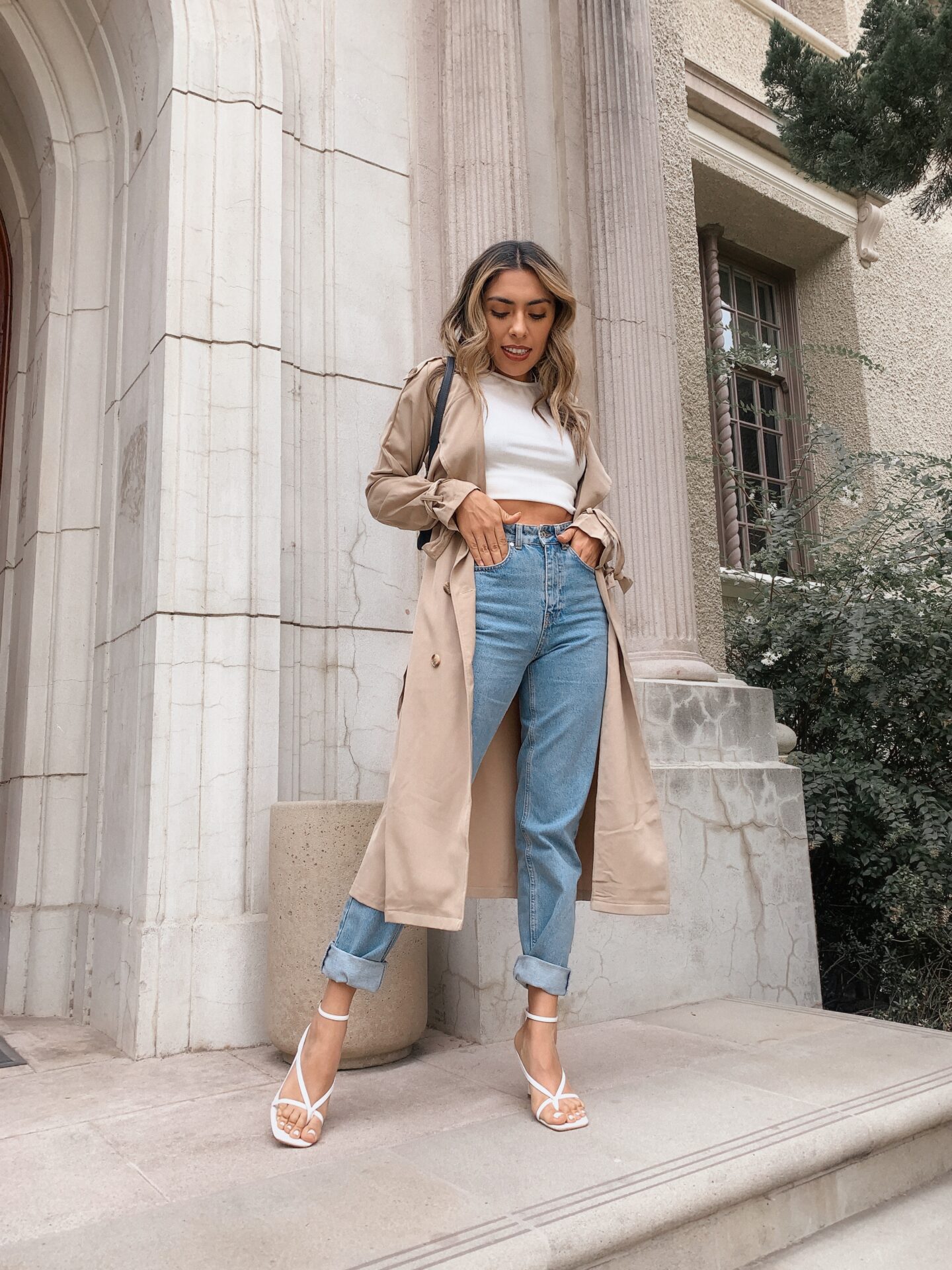 When I first received this trench it was back in September, in Southern California that's still summer haha! But I was itching for fall styles, so I paired my trench with a cropped white tee, some high waisted mom style jeans and my classic white heels. You can also swap the heels for some white sneakers to casual it down a bit.
In case this exact trench isn't the one for you, I linked some other similar ones for you below. I hope you enjoyed this post, and don't forget to follow me on Instagram for some more style inspo! 🙂