Los Angeles has officially welcomed fall weather; I can now have my sliding door open watching the sunset creep in through the blinds and I feel a crisp breeze coming through. This is my version of a little heaven, I knew it was time to start decorating our apartment with white lights and holiday decor. As I bring out the lights hiding in our closet we popped open a bottle of Santa Margherita's prosecco superiore, put on our favorite record and got to decorating. I've recently gotten into tasting different wines, my boyfriend Bryan however has not been able to find one that he likes and it has been my mission to find a bottle that he and I could share. I knew he hadn't tasted prosecco before and with it being one of my favorites I really hoped that this bottle would change his mind!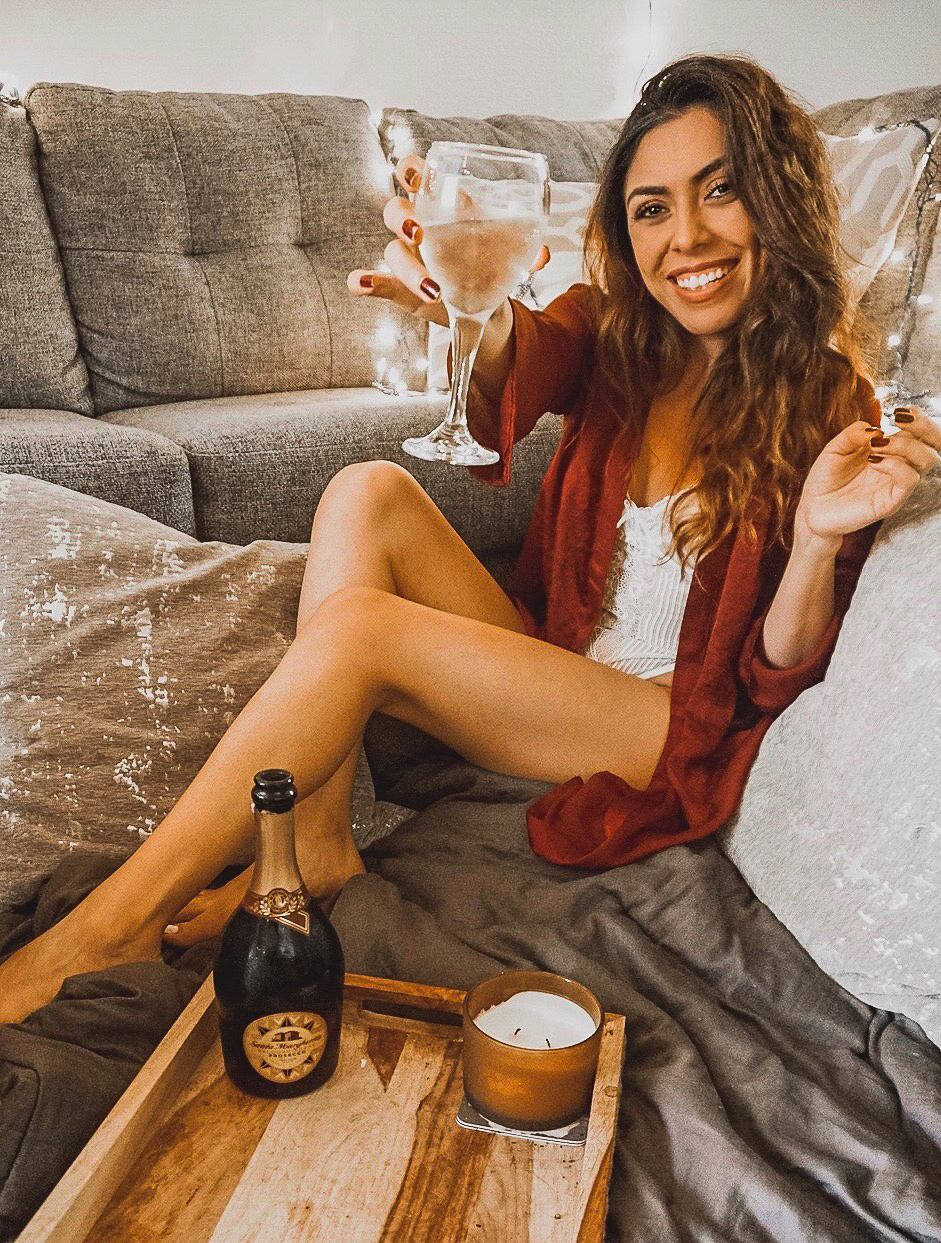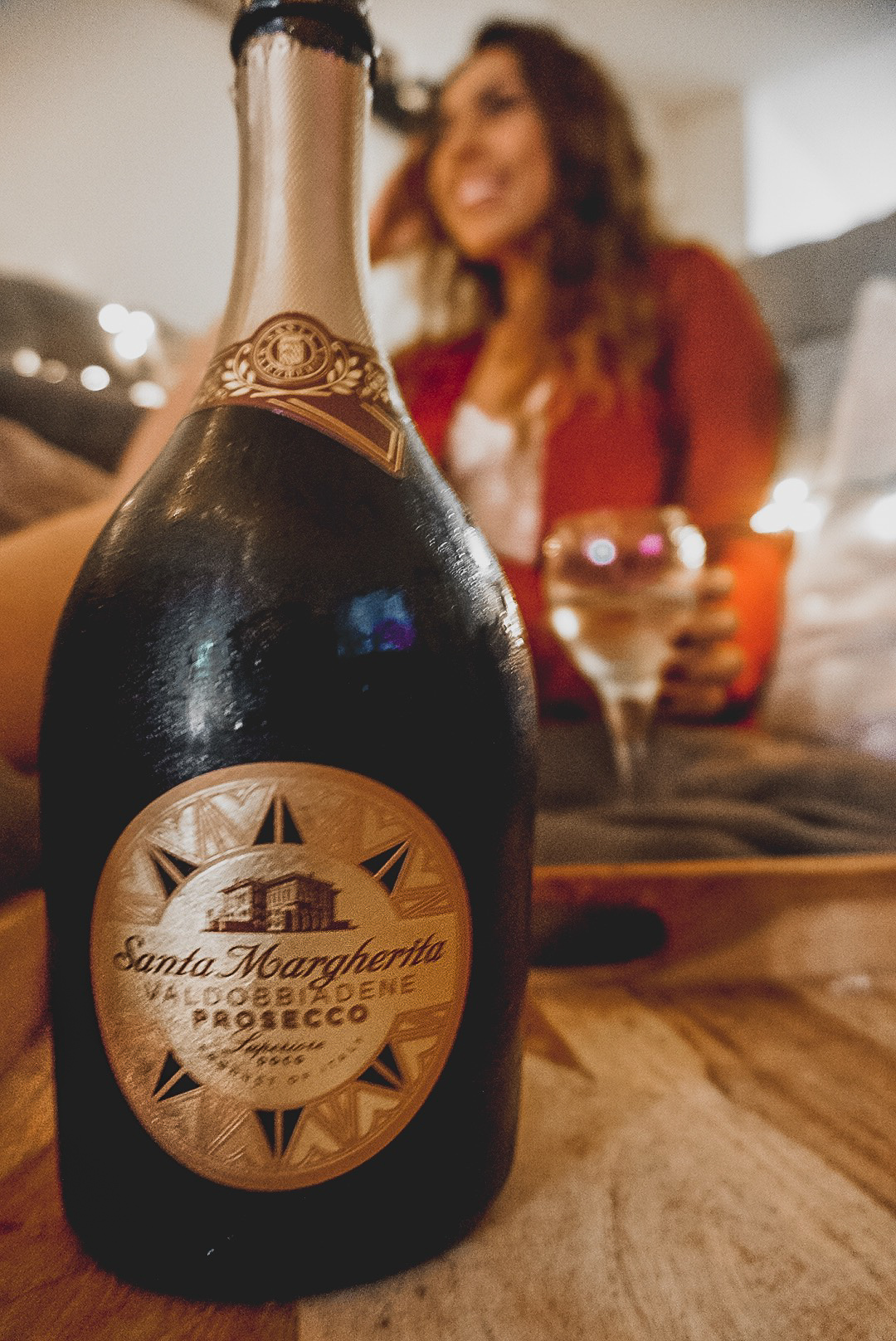 I poured us both a glass, and as we danced & decorated I would look over at him and watch him continue to take a sip, and another. (We really enjoyed our glasses chilled as well, fyi.) I knew I had done it! hehe. It was a Saturday afternoon and after cooking some dinner we went for glass number 2, & we set up our living room for a cozy night in of watching scary movies. There truly is nothing better than this.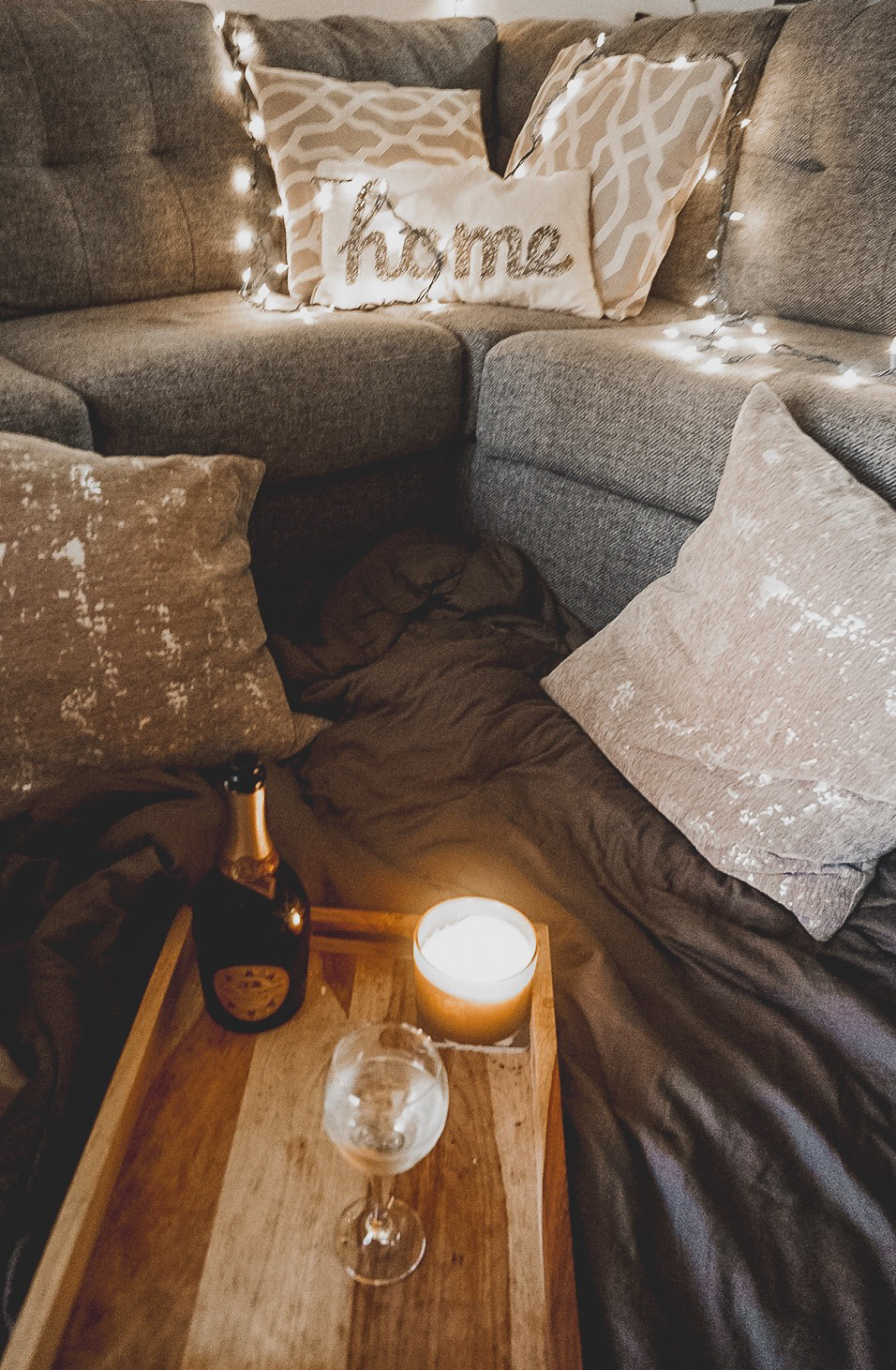 Now, this was my first time trying this bottle but I must say that it was truly the best bottle to enjoy at home with those that matter the most to me. It filled our spirits in a positive way & I can only hope that we have many more of these cozy nights in, in the future.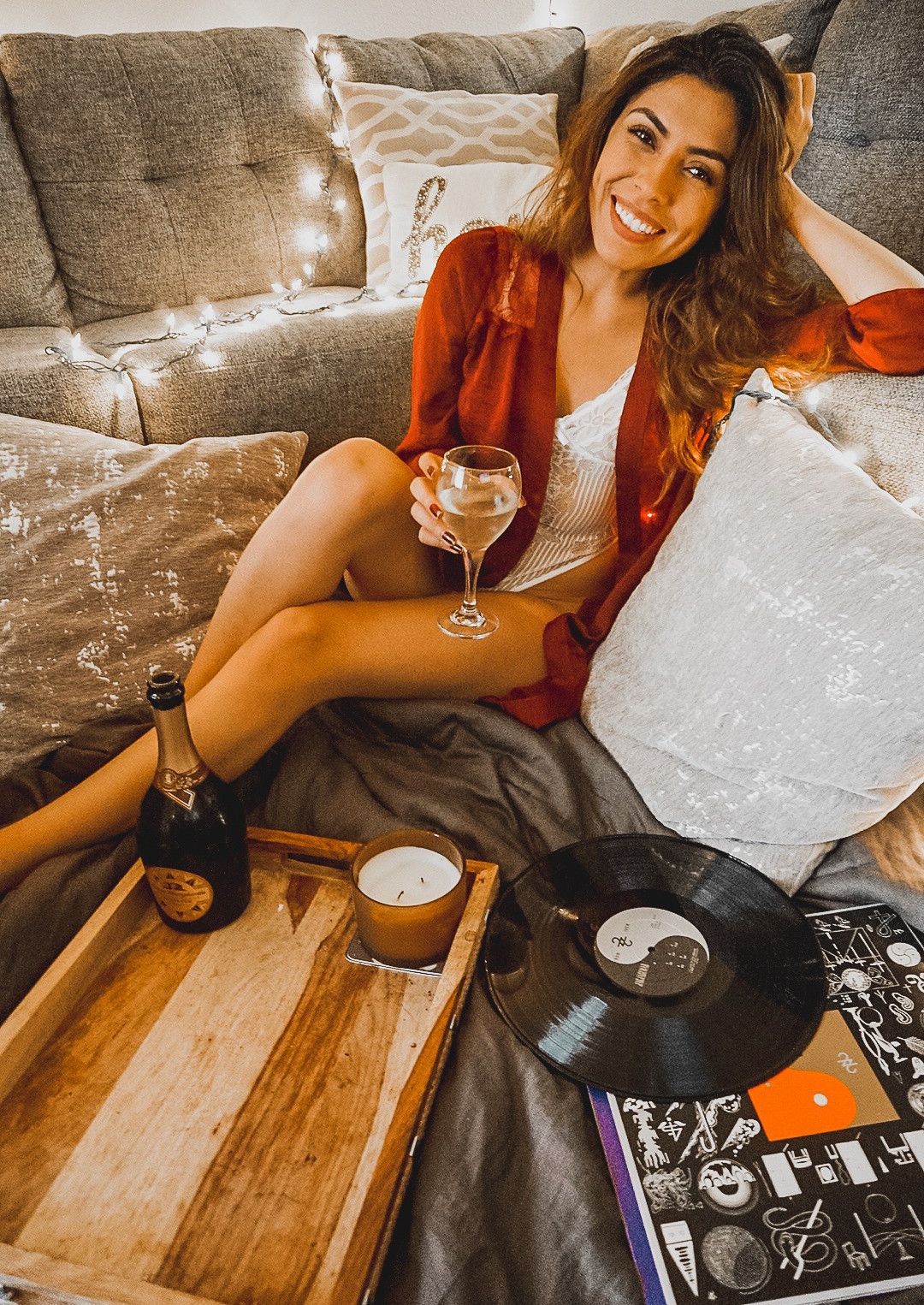 Cheers friends!
xox,