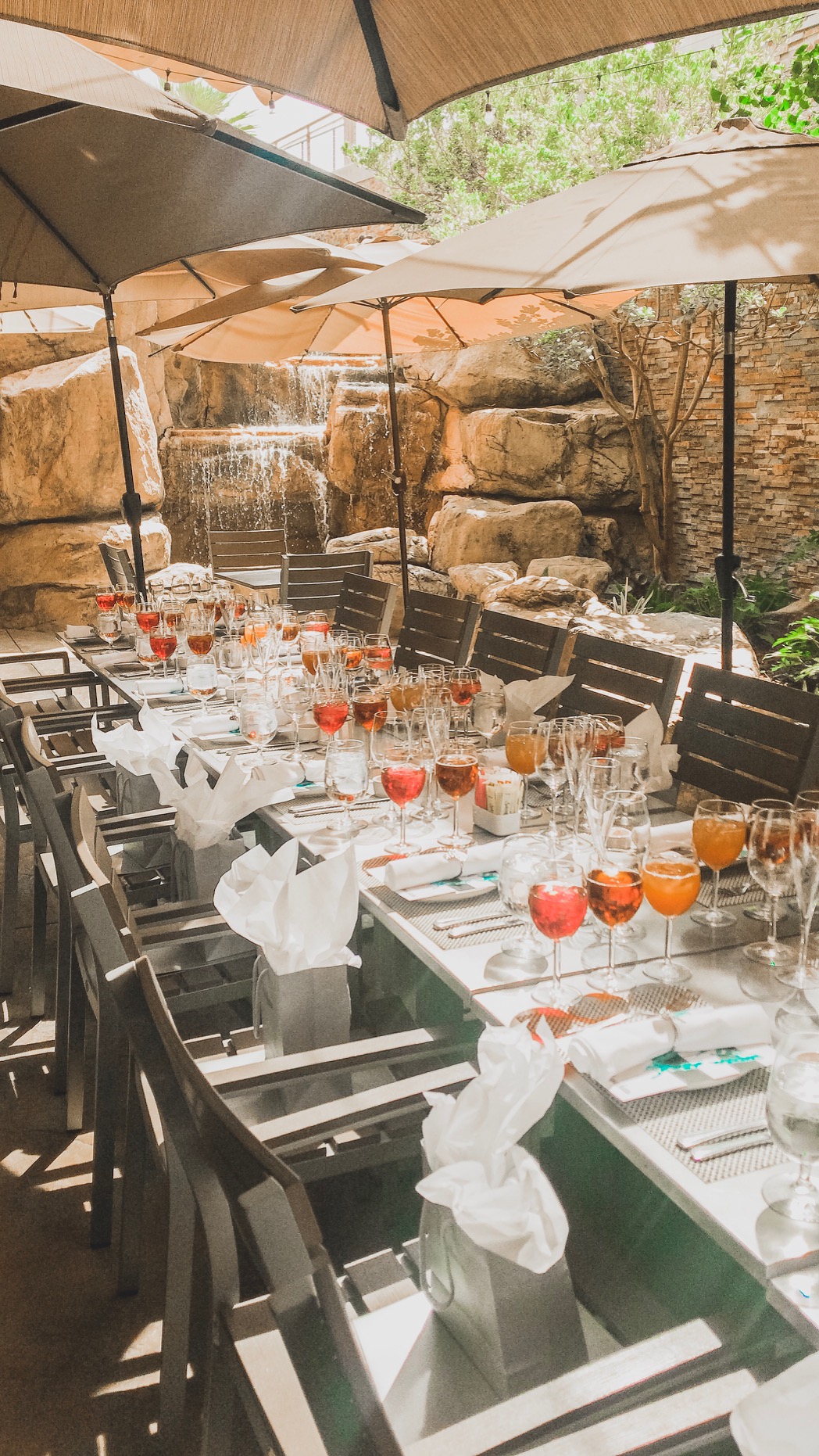 The day was crisp, it was a cool morning weather wise and I was ready to eat my little heart out hehe. I had never done or heard of a food crawl before, a food crawl is when a group of people are given a tour through 4 or more restaurants sampling their most popular food and drinks. I was invited to attend the Westfield Topanga Food Crawl and I was SO excited because this is my local mall. Not only that but I was able to bring a plus one, and that person was going to be my Mama. Our first restaurant was Neiman Marcus Cafe, we were led to their back patio and my jaw dropped. It was STUNNING, they had a long table ready by the waterfall with 3 iced teas and 3 wines to start us off. I had never been here before so I had no idea what to expect when it came to the menu, but they truly exceeded my expectations. I devoured everything they put in front of me. ( I should have paced myself)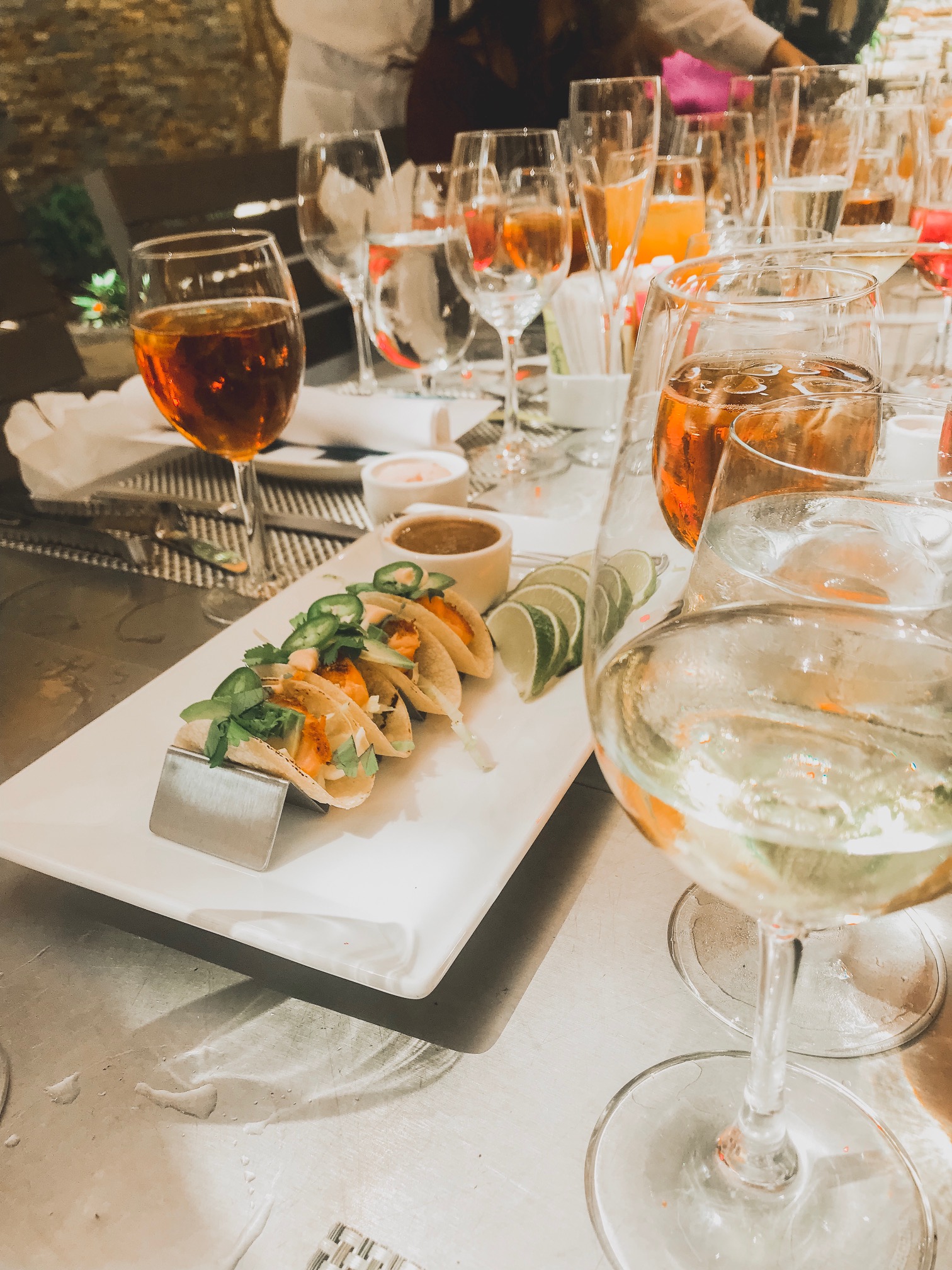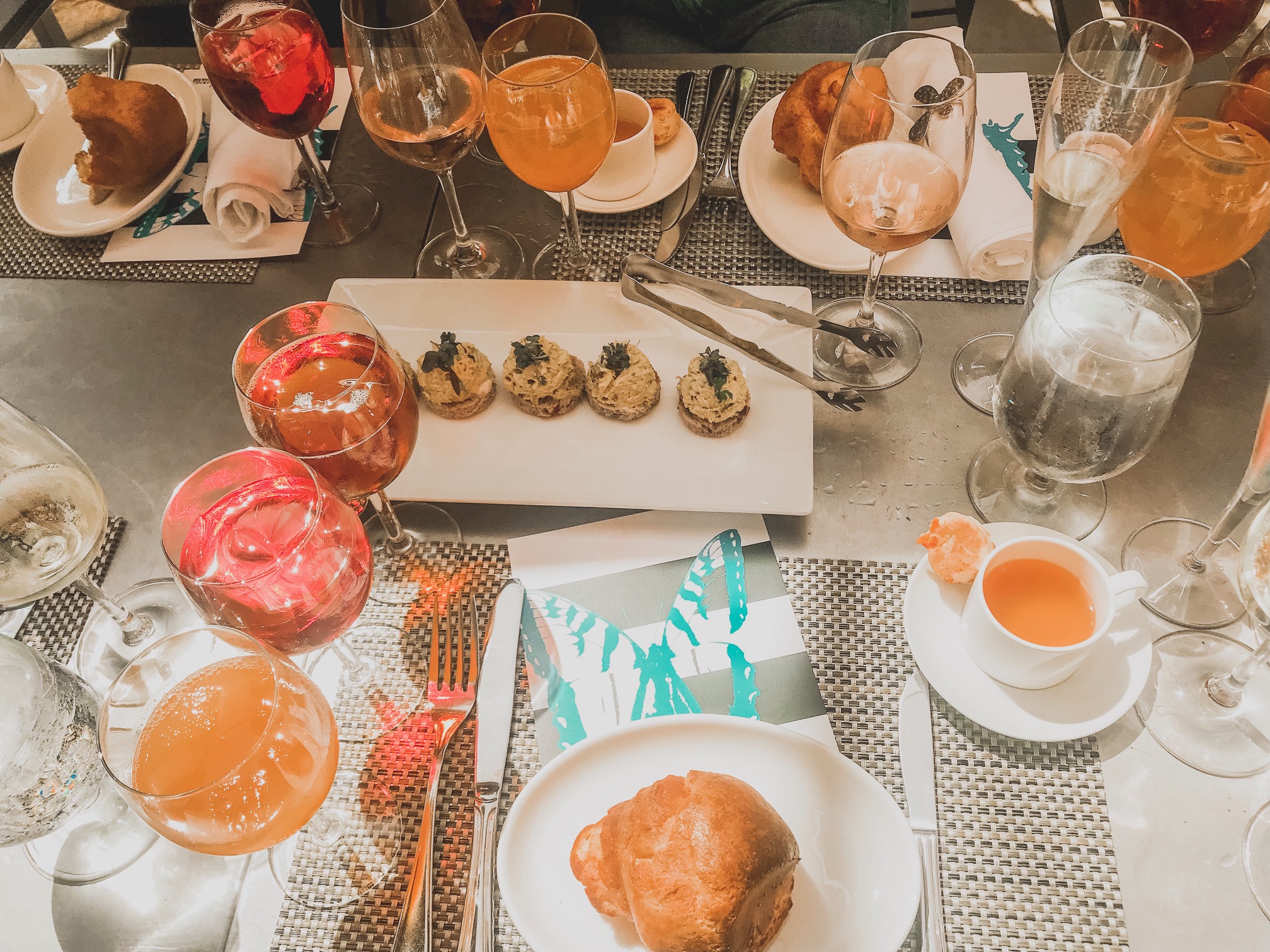 My favorites; NM spiced Iced tea, NM chardonnay, and their salmon tacos. I truly could've had 10! hah! Our next destination was XOC Tequila Grill,which I must admit is one of my favorite restaurants already. Luckily for me, they gave us samples of food I hadn't tried yet, their mouth watering ceviche, cafe de olla, and mini churros especially stood out to me. If I would've closed my eyes I would've felt like I was eating in Mexico, they just tasted so authentic and it brought it home for me. Not including the addicting chips and salsa as well as the Tamarindo margarita, I love this restaurant!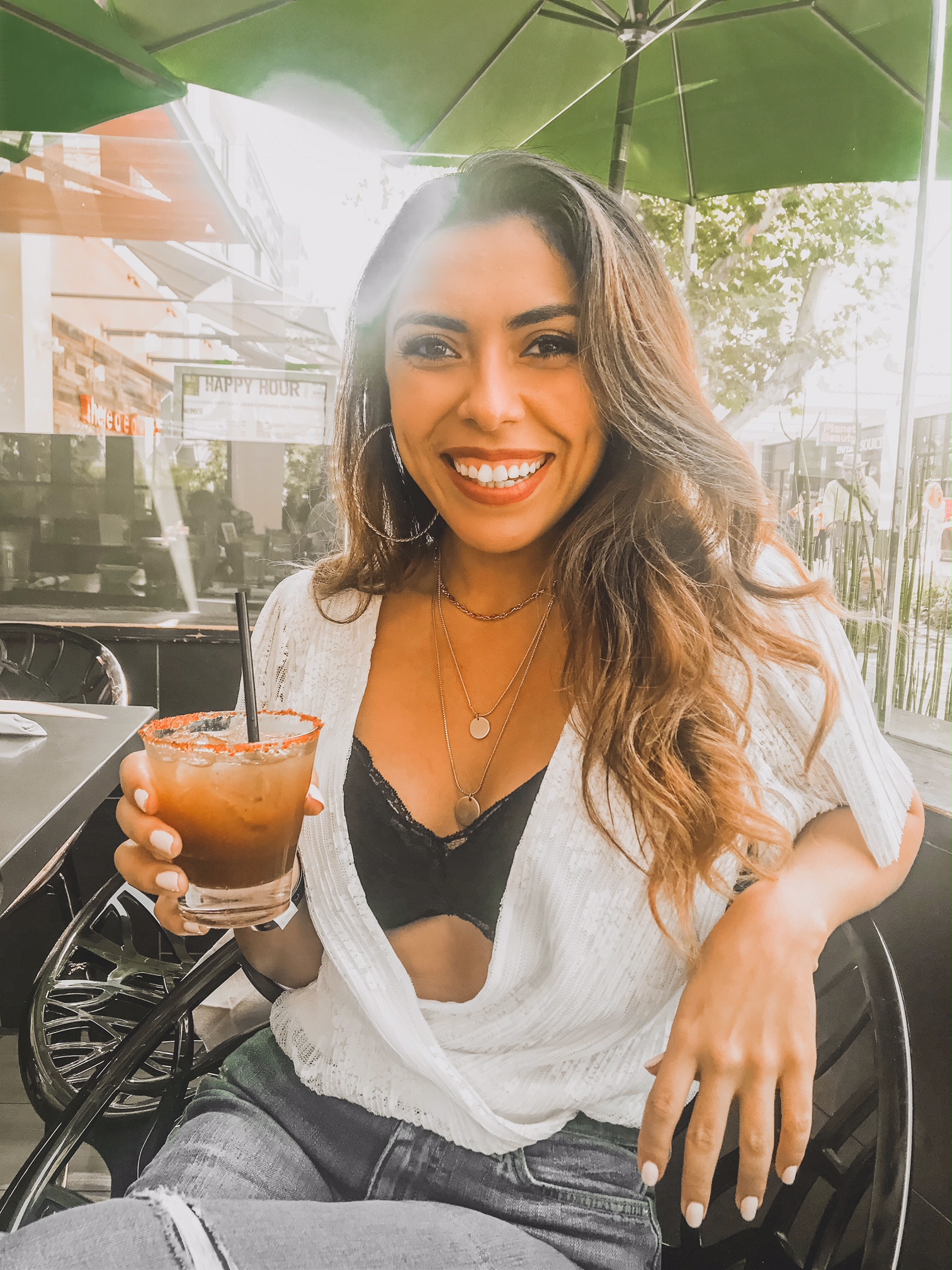 By this point, I got way too excited and I am getting pretty full but we still had 3 more stops so I really needed to start pacing myself. We walked over to Lucilles BBQ (my mamas favorite), my family and I are regulars to this place. They have several locations, and if there is one close to you I highly suggest you go check it out for some of the best bbq! They led us to one of their back rooms and it was so cute, I love the entire vibe of this restaurant and the bright colors to welcome you in. Waiting for us was their watermelon lemonade, so sweet yet so refreshing!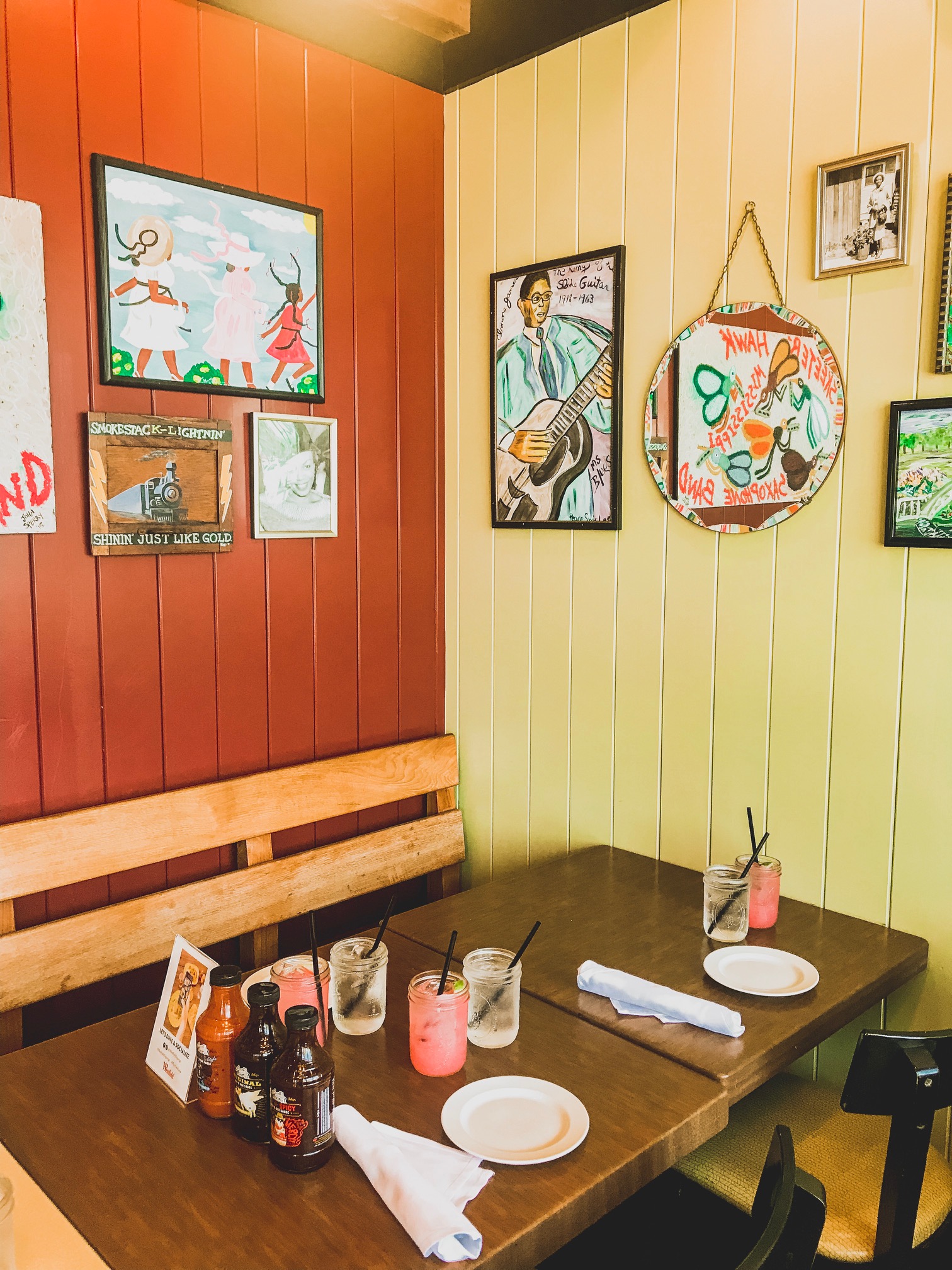 Look at this delicious platter that they gave us to "sample", it was pretty much an entire delicious, mouth-watering meal. I cheated a bit since I had eaten here several times, I decided to box up my platter to-g0. Yep, you can do that at food crawls, they don't want us to waste the food and they don't expect us to eat it all so this was Bryans & I dinner and it was just as fabulous as I had remembered. MMM MM MMM!
My beautiful Mama was having a blast drinking, eating, catching up and getting to know everyone else in our group. Another great thing about these food crawls was that it was an intimate group of 8 people so we all had the chance to get to know one another. They all adored my Mama, she's the friendliest person and it was so rewarding to be able to experience this with her. I know you're reading this so, Love you Mama!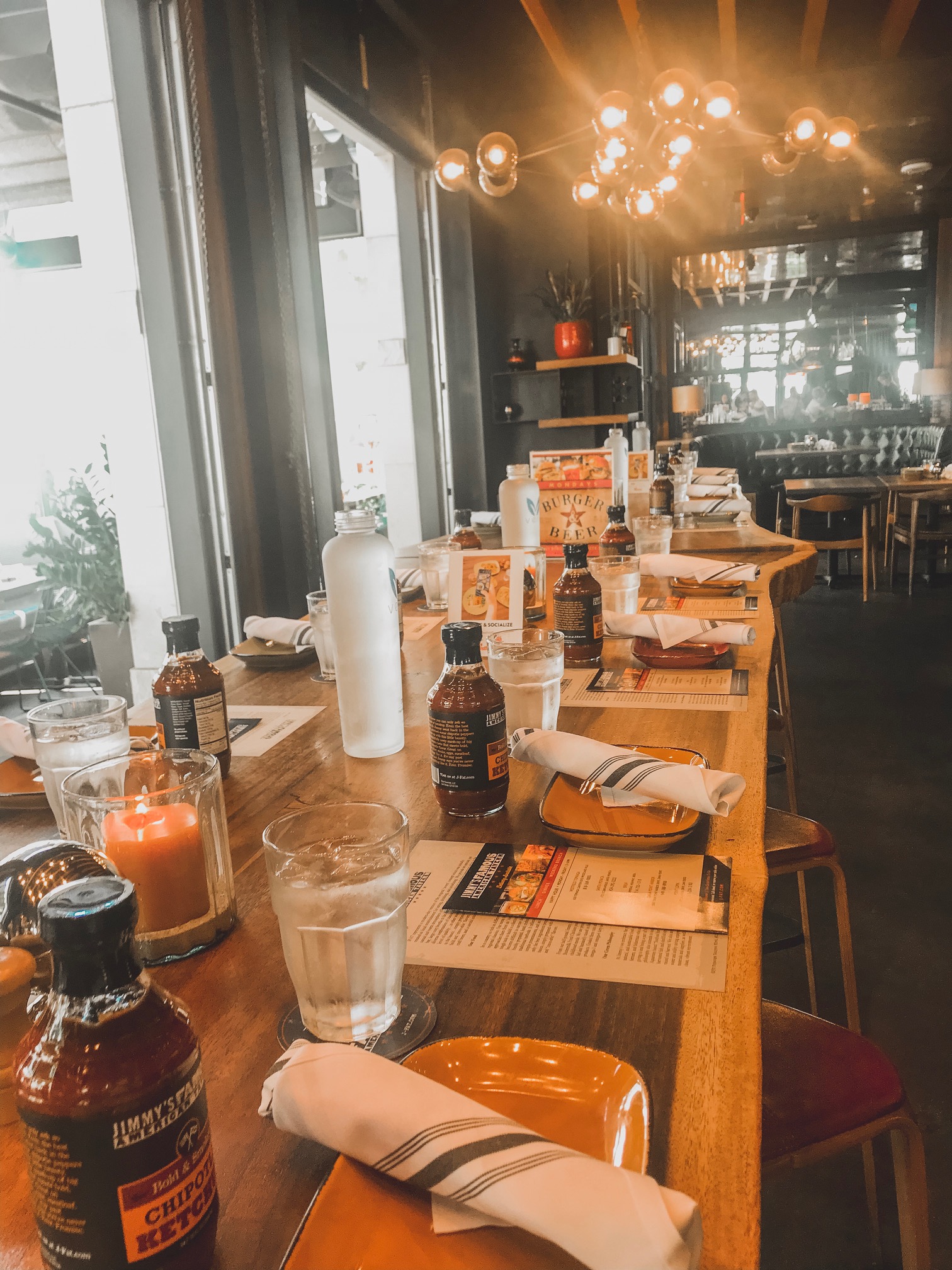 Jimmys Famous Tavern was up next, I had been here once before and was excited to see what they were going to offer us. We got to sample a refreshing pear beer, with a mini fried chicken on top of mashed potatoes and green beans. Delicious! Their ahi chips were fresh and not heavy at all, again I had to take the cheeseburger home for dinner and the meat was so good!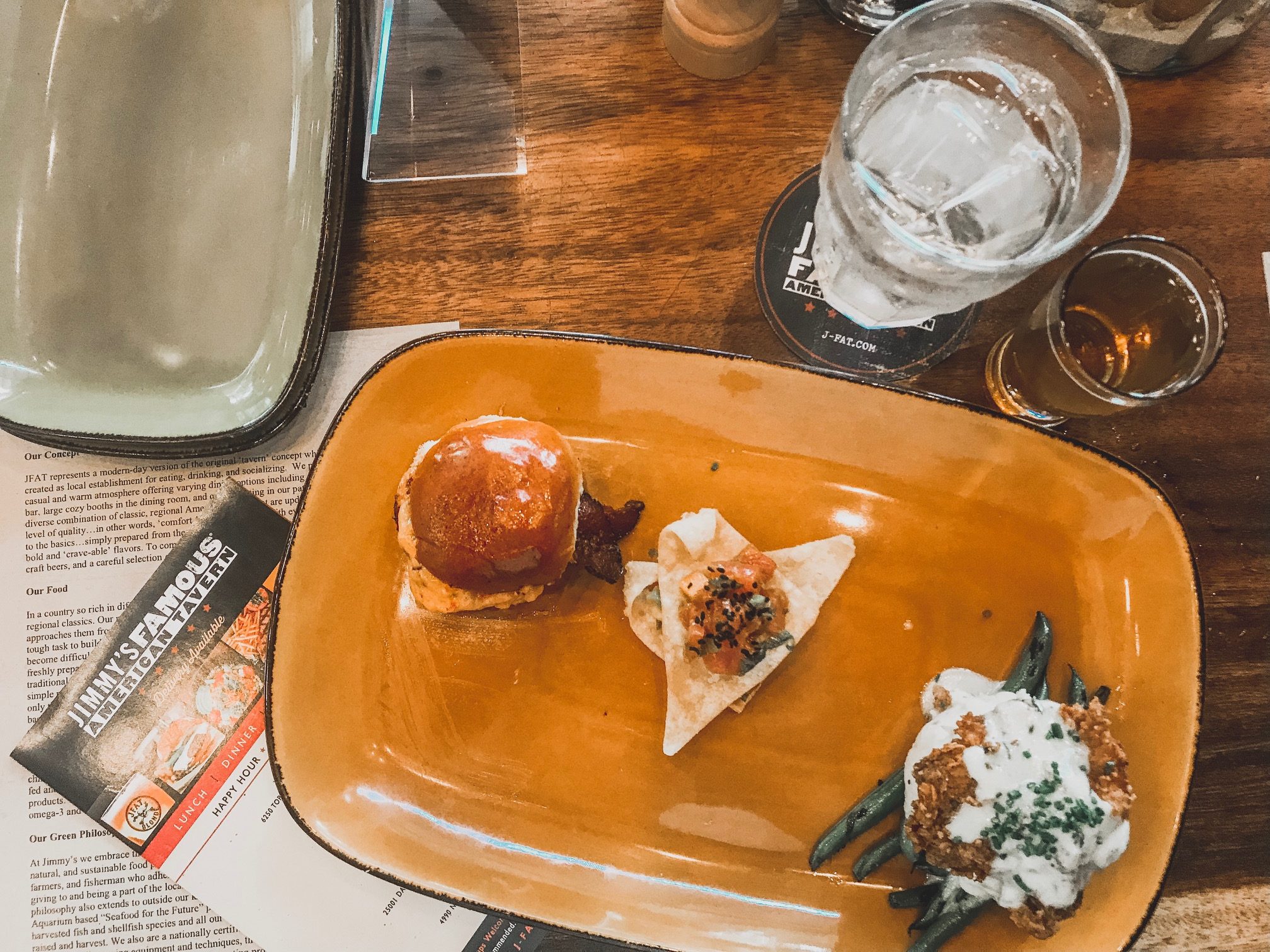 After Jimmys, I was ready for a nap but first we had to make one final stop at Sloans, if you follow me on Instagram you know that I am a regular here. Like I said I live across the street from the village and this is our go to spot for date night. You can smell Sloans from a mile away, the sweet smell of home made cookies, brownies and ice cream gives you a sweet tooth even when you're not hungry! haha!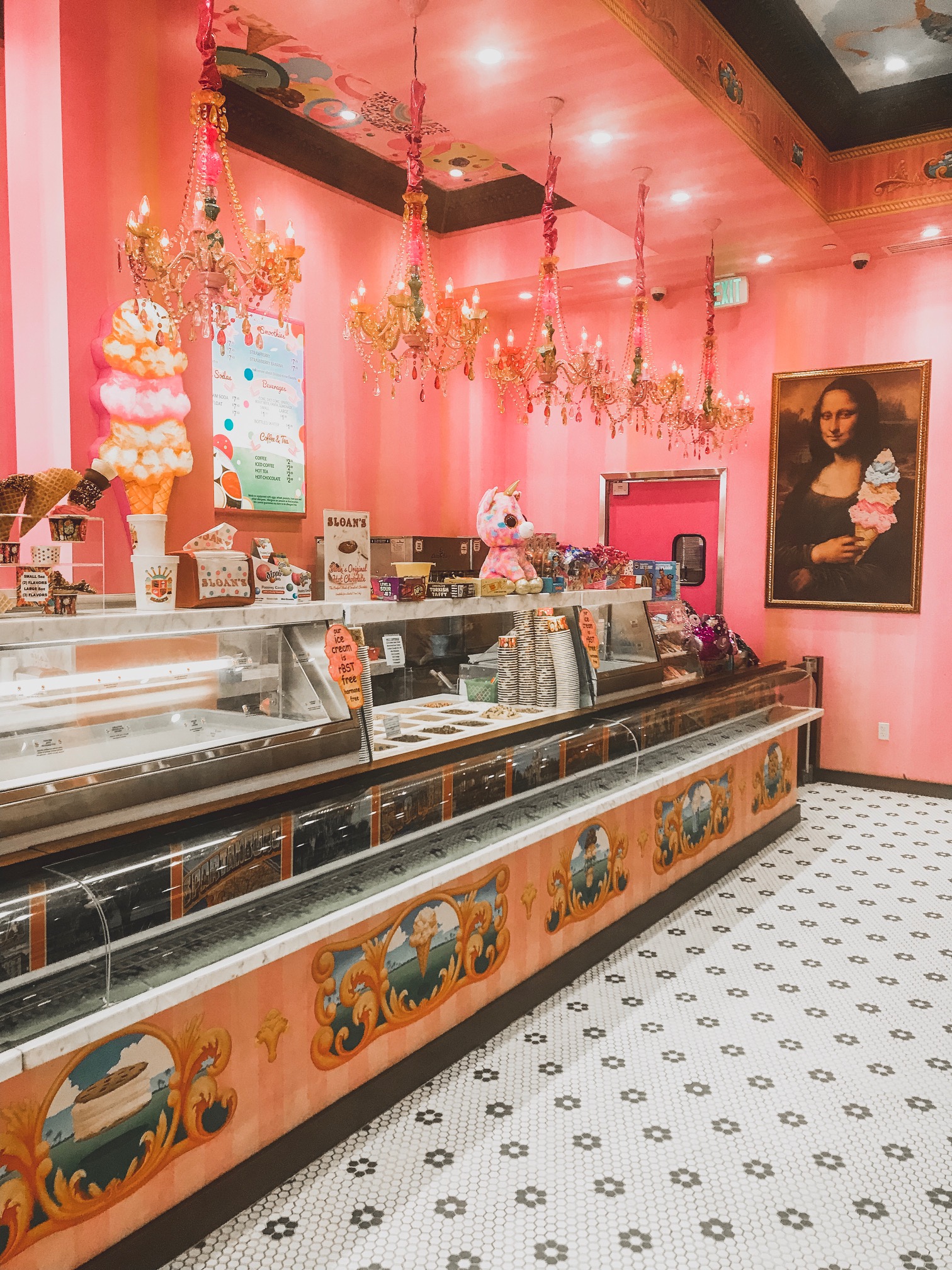 It should be called Candyland because thats exactly what it looks like. Mom and I shared 2 scoops of ice cream and sat at the outside tables to enjoy it with the rest of our group. Our group was led by Sally from the valley, she was the happiest most contagious person I have met in a long while. She instantly broke the shyness from our group and kept the tour knowledgable, fun and exciting! She hosts several food tours called Six Taste for any occasions.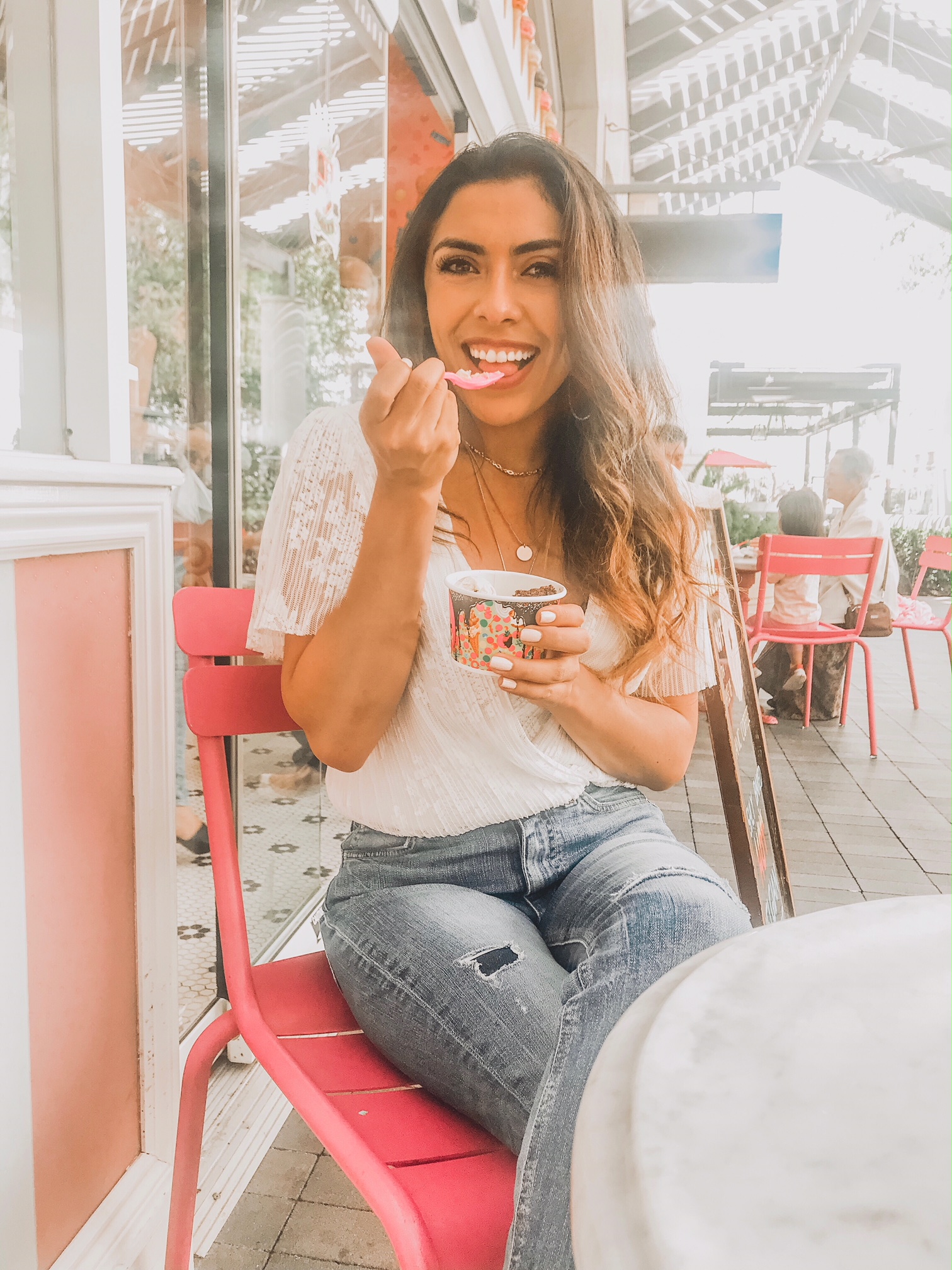 That was the end of our food crawl, and after 4 hours of eating, and drinking nap time was mandatory. So we went back to my apartment to take a nap with Cookie with our tummies and hearts full. Thank you again Westfield, and if any of you are in the area there are still tours available, so if you have a morning to spare I highly recommend this fun outing!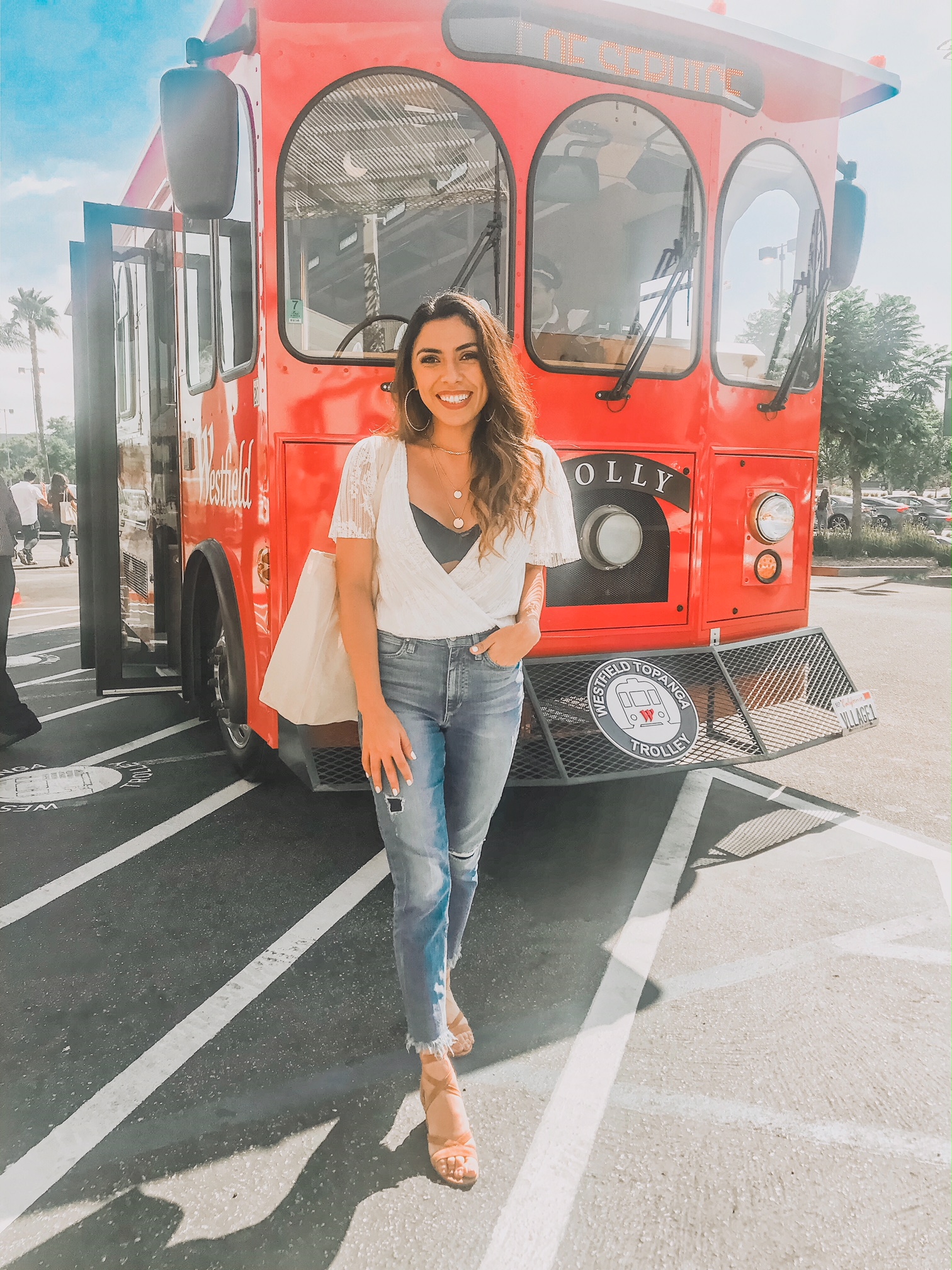 As always thank you for stopping by, till next time!
xox,