Hi Babes, welcome to another Monday Must-Haves! Today I wanted to share my favorite pieces from Chicwish. I recently started working with them for a few collaborations, after a few rounds, I genuinely became a fan of their shop! Their dresses/rompers are my absolute favorite, but they also have great sweaters and jackets for the cooler weather. So let's get right to it starting with one of my favorites; a two-piece top and skirt set.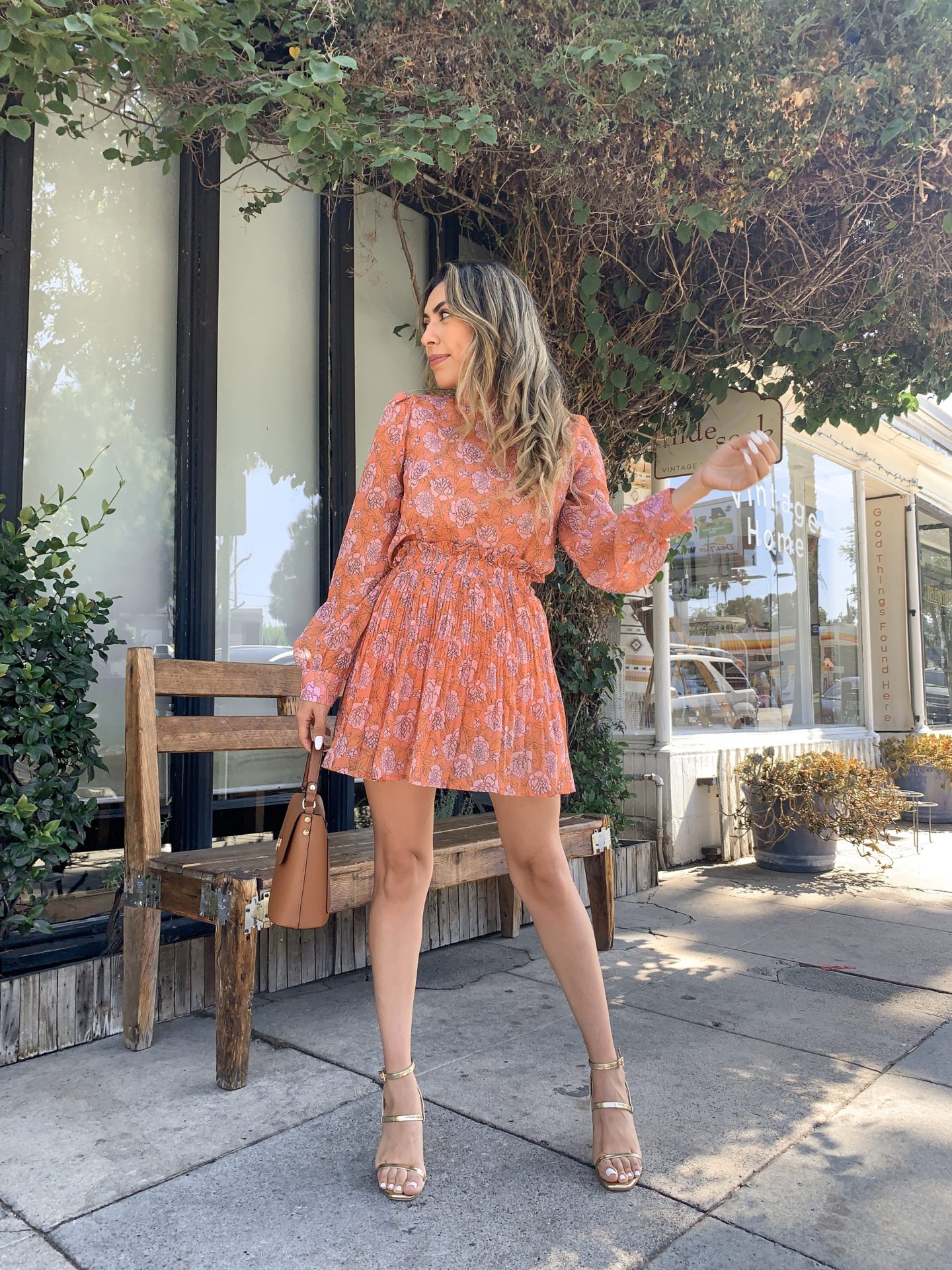 I love two-piece sets, mainly because I get to wear the pieces separately for additional outfits. This one, in particular, came in a blue color as well but I have no orange and too many blues in my closet so I wanted to welcome this color to the wardrobe. Don't be afraid of color, embrace it!
I just realized that I paired them both separately with white & tan hues. LOL! To be fair, these were summertime looks, and I love a pop of white in the summer. The top and white denim were perfect for an afternoon date, and the casual skirt was worn for a day of exploring. Shop the set here.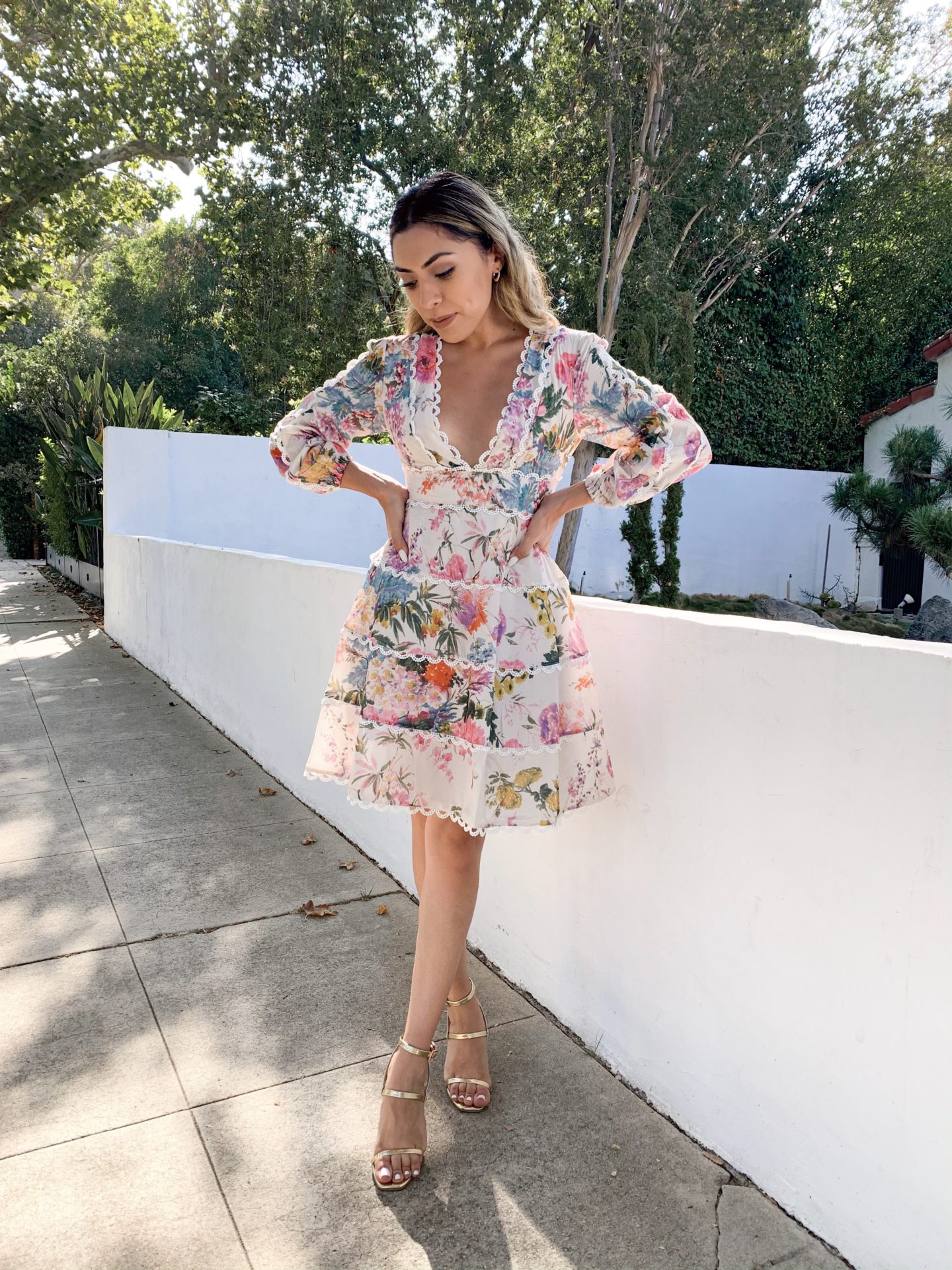 Ahh this dress fit like a glove! Wore it to a summer wedding and the compliments were endless. I could also wear this to a tea party with the Queen of England, but still waiting for my invite. Shop it here.
The coziest sweater you ever did see! Let's be real, I love a fuzzy sweater when the weather cools down. When I saw the color of this one and the sleeves, and the fact that it has pockets…I was sold! Truly gonna wear this all season long!! Comes in several colors too, shop it here.
I've come to the conclusion that we all need a leopard dress in our closet. It just makes you feel a certain kind of way, you know? I personally didn't own one before but after seeing this one I knew I needed to have it. I loved the flowiness and the neckline! Paired with my OTK black boots and I was ready! Shop the dress here.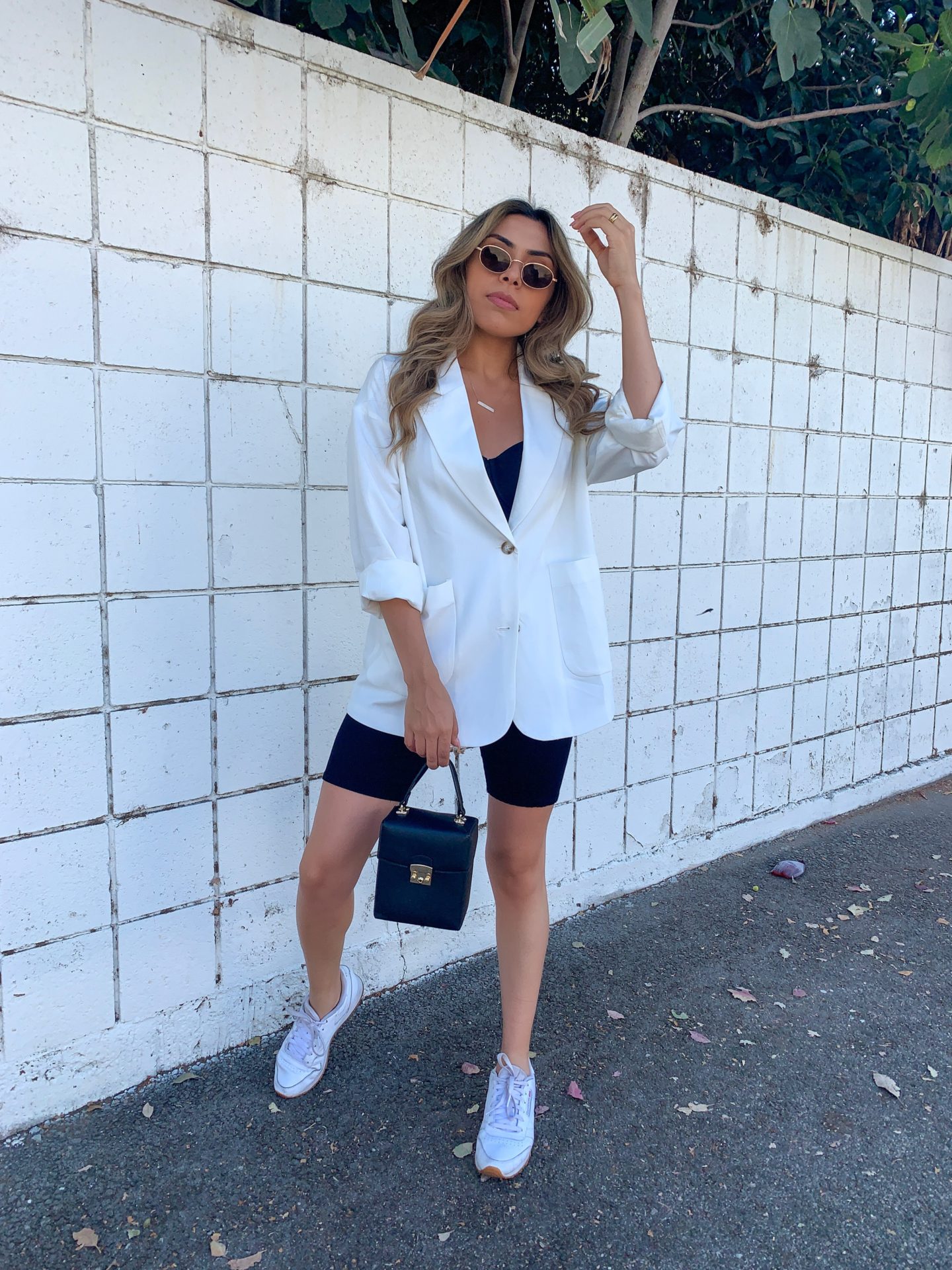 Next up, we have this oversized blazer which at first I have to admit…I low key hated. It's extremely oversized for my petite 5'4 self, and I've never styled one before so I was struggling. But finally decided to wear it over some biker shorts, with some sneakers and I instantly LOVED it!
That's why I love doing this so much, with each day I learn more about my style and get creative with how to put outfits together. I've learned to embrace trends instead of dread them and along the lines, I end up loving things I'd never tried before. The key is to always stay true to who you are! The blazer is super lightweight and comes with an optional belt. Shop it here.
Thanks for stopping by, and don't forget to tag me if you buy some of these items. I want to see how you put your spin on it! 🙂
xox,