Hey there friends, sitting down to tell you all about our most recent trip to San Diego. If you follow me on Instagram, you would know that Bryan and I went to visit SD for an end of the year getaway. 2019 was the year of hustle for us, and unfortunately, we weren't able to take any big trips. But we knew we not only needed a getaway before the year ended, but we deserved it. Since we live in LA, we thought San Diego would be a fun location that wouldn't be too far at all. We had both been there before but never together so it was a lot of fun to show each other some of our favorite spots. We started off by stopping at Stone Brewing Co, nothing says a vacation has begun like clinking two glasses together! Am I right? 😉
Then we finally checked into our loft for the next few days. We used Sonder for the first time and honestly, I see ourselves using this site moving forward. It made our stay SO EASY, the location was prime, and the price we paid was budget-friendly! Everything was clean, modern and let's just say the bed was so comfortable that we took a nap every day we stayed here. haha! We loved being able to walk to go get coffee, dinner and we were even just a few blocks away from the ocean.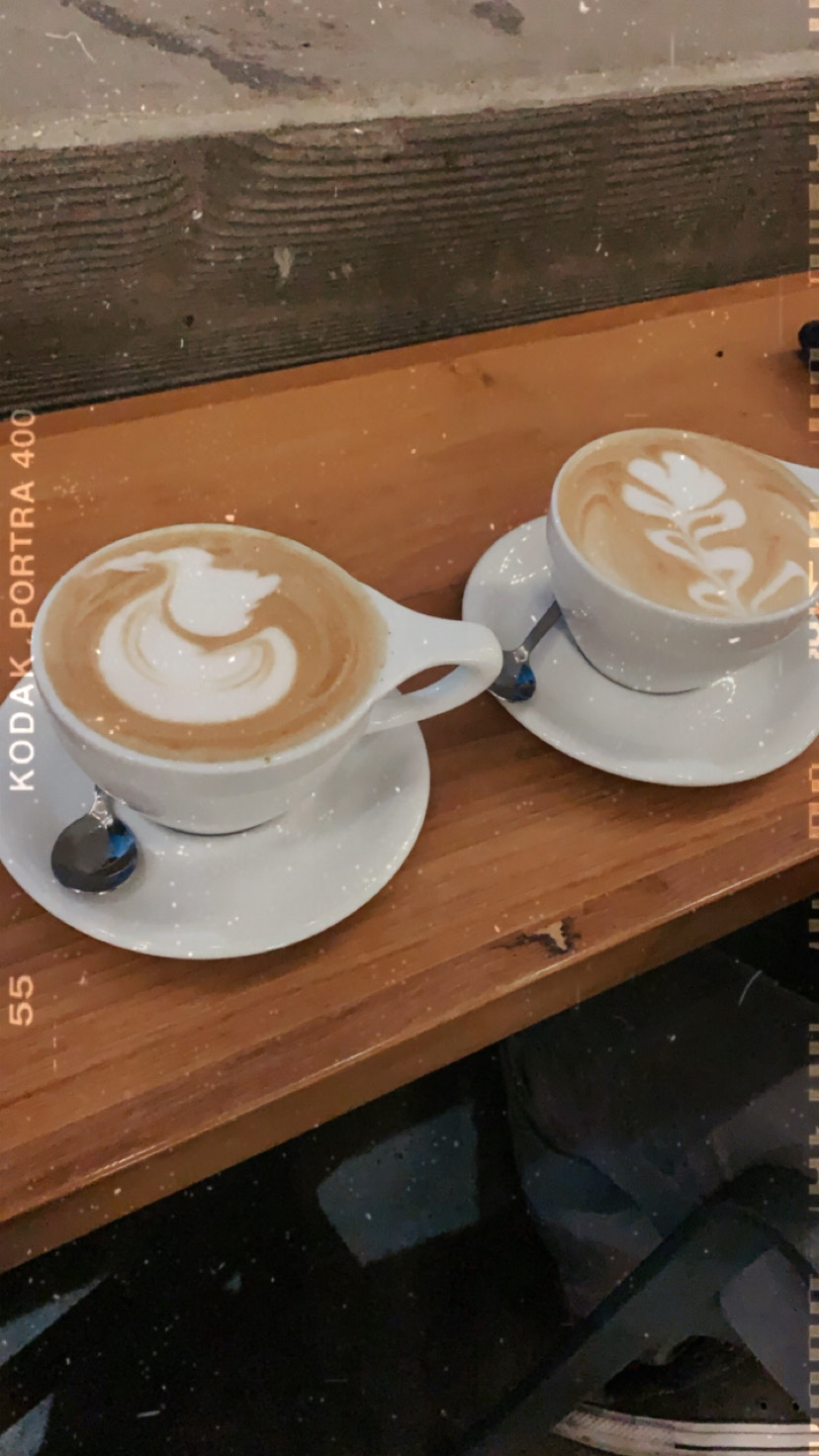 To end what seemed to be the perfect day, we decided to have authentic Italian food since we were staying in Little Italy. We walked by a dozen Italian restaurants on the strip but Filippi's Pizza Grotto caught our eye. It hides behind an Italian meat market, but as soon as you walk in you're transported to Italy. The cozy vibes, great service, and delicious food have this location as one of our favorites!
The next day it was time to explore one of my favorite locations. Old Town! My mom and I loved visiting this spot when I was younger, it has the Mexican heritage touch and it just reminds me of the little pueblos we used to visit in Mexico. So I was stoked to visit it with my boo…
Our first stop was the Tequila Factory, Bryan and I were on full-on vacation mode and it was wonderful hehe. We wanted to start off with a few drink and good conversation before heading out to explore. We walked around the entire town and worked up an appetite! (You can still see all of my videos of our SD trip on Instagram in my story highlights!)
For brunch we decided on Casa de Reyes, we had some Queso Fondudo, Taquitos and Tortilla Soup. We both agree this might've taken the cake on the best food we had this whole trip. WOW, just WOW. The atmosphere was perfect, great service again and the tequila was perfect! hehe
Day 3 started off at Farmers Table, we knew we had plans of exploring all day so we didn't want to get too full. We each ordered a drink (He had a Bloody Mary with brisket and I had a mimosa) & we decided to share the chilaquiles plate. Wheres the photo you may ask? The plate was SO GOOD we completely forgot to take a photo, we both devoured it! I really wish we lived closer to this place because I would want to visit all the time!! I need to come back!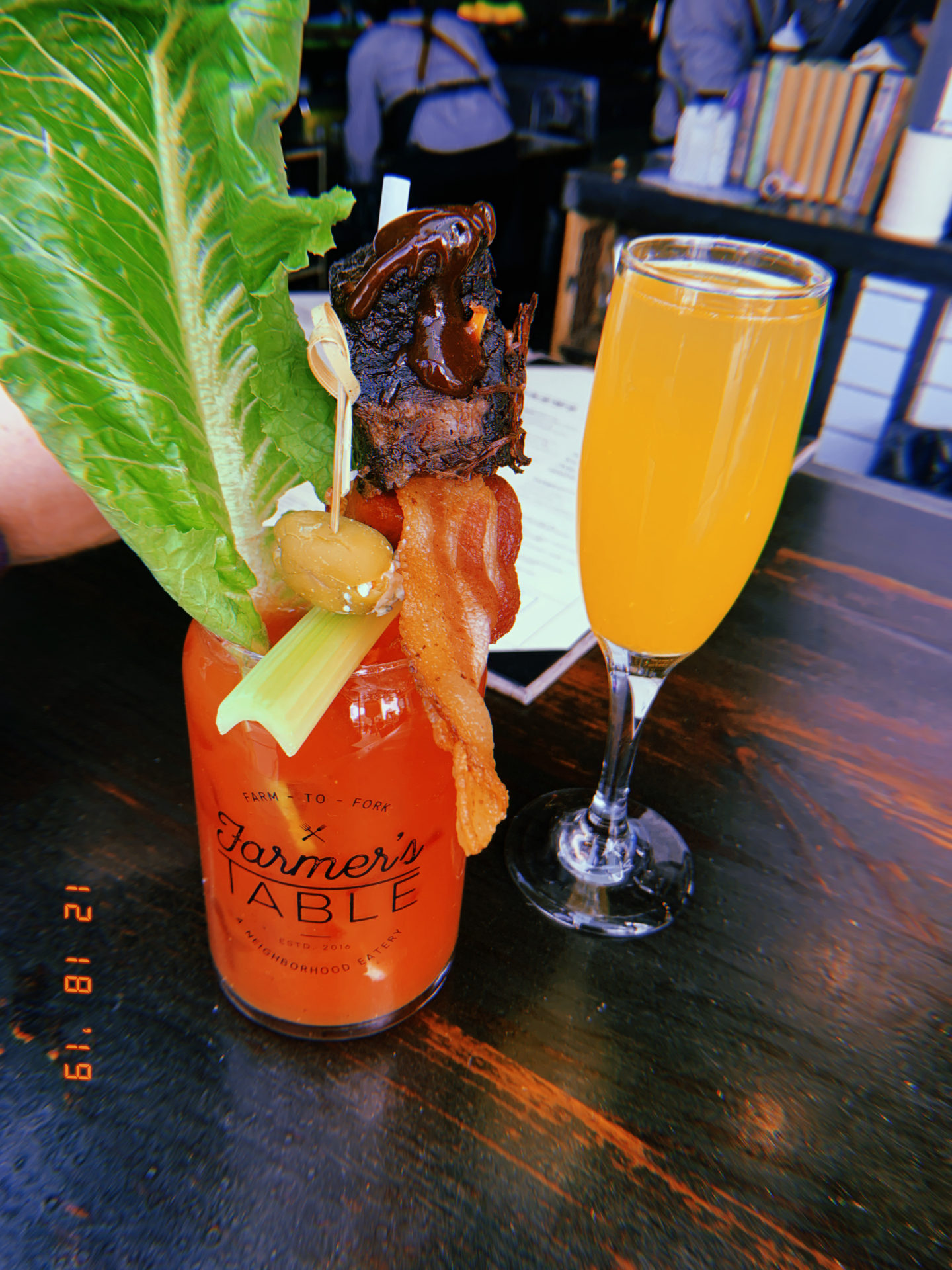 After the small brunch, it was time to hit our first destination, we took an uber to Coronado Island, grabbed a coffee, and walked across the island to catch the ferry that would drop us off in the Gaslamp District.
We soaked up the scenery, took some fun pictures and videos and fell in love with this part of San Diego.
The ferry dropped us off right in the center of Gaslamp Quarters. Neither one of us has ever been here during the day, and to be honest, this was probably the only disappointment of our trip. We were hoping to find some cool bars or breweries but as we were walking through the strip..nothing was catching our eye. The street seemed dark, grungy and pretty dirty. I think it's best to be explored at night time! So we ubered it back to our loft in Little Italy, where we found Bolt Brewery!
This wrapped up our trip to San Diego, overall we ate a ton of delicious food, had yummy drinks and took long strolls hand in hand. It was the perfect getaway! Where should we go to in 2020!?
xox,